A pair of Saipan men face up to five years in prison if convicted of corruption and bribery charges filed against them Tuesday in the CNMI Superior Court.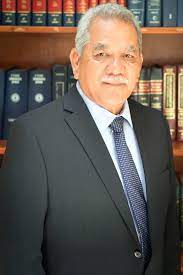 Attorney General Edward Manibusan filed an information in local court charging Ji Jing Borja and Marvin Rodney Pangelinan with bribery.
"On or about February 12, 2023, on Saipan … [Ji Jing Borja and Marvin Rodney Pangelinan] unlawfully gave or received something of value in wrongful and corrupt payment for an official act done or not done, to be done or not to be done," the information states.
According to the information, Mr. Borja paid Mr. Pangelinan, an employee of the CNMI Division of Fish and Wildlife, $100 "so that [Borja] could run his business at the Grotto without proper documentation as required under CNMI law, in violation of 6 CMC § 3201, and made punishable by 6 CMC § 3201."
The men also face a fine of no more than $1,000, if convicted.