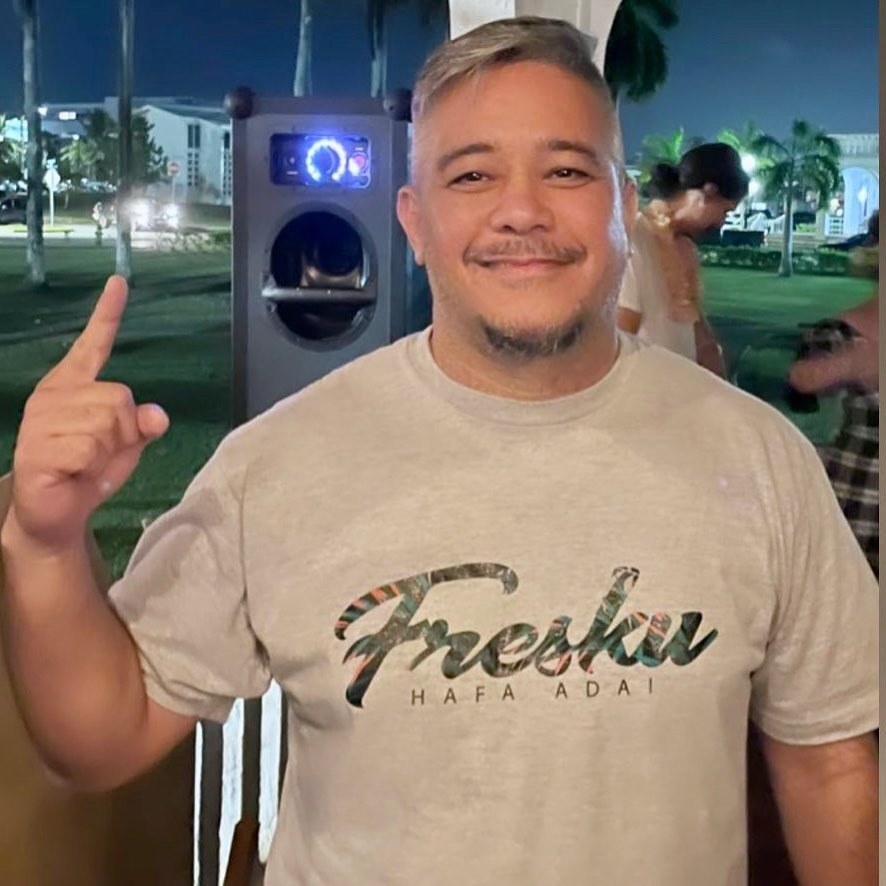 Sen. Chris Barnett wants to put GovGuam's money where its mouth is and take a portion of the General Fund surplus to fund a second round of grants for ailing Guam businesses. The Guam Hotel and Restaurant Association, which represents tens of thousands of private sector employees, is throwing its support behind legislation Mr. Barnett introduced to make this happen. Please see both news releases from the senator and the GHRA below:
The following news release is from the Office of Sen. Chris Barnett, followed by a message the GHRA president, Mary Rhodes, sent to GHRA's members:
_____
Responding to local businesses still struggling to recover from the pandemic, Senator Chris Barnett has introduced Bill No. 59-37 (COR).
If enacted into law, Bill 59 will appropriate $10 million of unappropriated surpluses from the general fund to the Department of Administration to extend benefits of i Magaʹhågan Guåhan Lourdes Leon Guerrero's Local Employers' Assistance Program (LEAP) Act.
The private sector suffered major losses during the global COVID-19 pandemic with reduced hours, furloughs, and lay-offs and many small businesses having to close down for good. Travel bans halted tourism, one of Guam's main economic industries.
Bill 59's introduction comes as the community conversation is centered on 22% raises for GovGuam employees in the General Pay Plan. Barnett has publicly said he supports the raises, but he also said elected leaders cannot forget they serve all of the people on the island.
"We have a duty to do what we can to lift up both the public and the private sector," Senator Barnett said. "That's exactly what we're trying to do."
In October of 2021, Executive Order No. 2021-25 established the LEAP Act allocating $25 million of American Rescue Plan Act monies to provide direct financial assistance to local businesses. With an original deadline of March 31, 2022, local response quickly exhausted funding, requiring GEDA to push the deadline up to February 25. The administration also responded by directing $5 million more to fund the program.
Since its ending, many local businesses still continue to suffer losses. Despite Guam's tourism numbers increasing, the road to recovery is anticipated to be a long one. Many businesses that depended on tourism shuttered or were forced to limit services, which only added to the difficulty in attracting tourists now that the public health emergency and local travel restrictions have been lifted. Fewer businesses mean fewer attractions. However, local businesses will have a difficult time offering more attractions without tourism money to fund expansion. Bill 59 will help such businesses expand their offerings, aiding the tourism industry and helping to resuscitate our local economy.
Senators Sabina Perez, Telo Taitague, Joanne Brown, Chris Dueñas, Thomas Fisher and Jesse Lujan co-sponsored the measure.
_____
The following message is from Ms. Rhodes to the members of the GHRA:
The Guam Hotel & Restaurant Association, together with the Guam Restaurateur Collective and the Guam Travel & Tourism Association have been meeting with Senators and the Guam Economic Development Authority to gain further support for the funding of the second round of Local Employers' Assistance Program (LEAP) for the tourism industry. GHRA has been working with several Senators on introducing legislation to secure the funds. GHRA will continue to advocate for this second round of funding as many of Guam's businesses are still largely affected by the slow return of tourism including stand alone restaurants, hotels and restaurants, retail, spas, optional tours, transportation and other businesses related to the tourism industry.