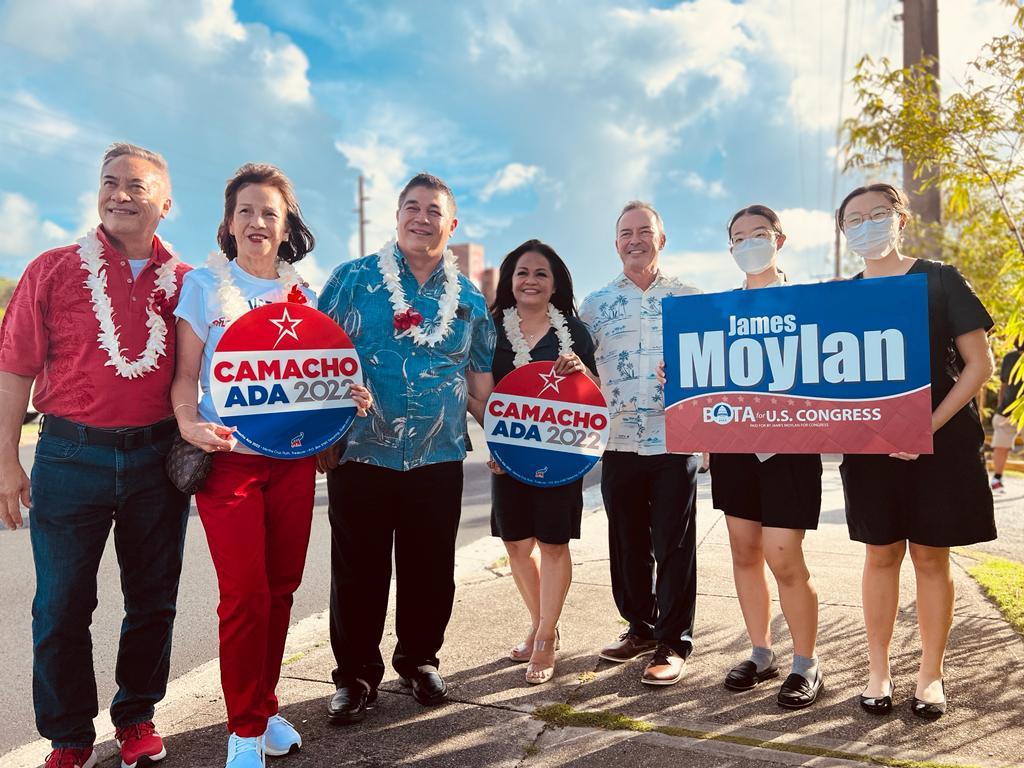 The following is a news release from the Camacho Ada campaign:
Former Governor Felix P. Camacho and Senator Vicente A.B "Tony" Ada have officially filed their candidacy for Governor and Lieutenant Governor of Guam. Flanked by their families and supporters, the two candidates presented the required documents to the Guam Election Commission.
"We are excited about what this moment means for our families and supporters," said Former Governor Camacho. "Today we are faced with many challenges. The reality of living on Guam with energy challenges, inflation and the cost-of-living, increase in drug use and crime, and economic changes have forced many families to leave the island and look for a better life elsewhere. This saddens me greatly, and I know, with Senator Tony Ada and I at the helm, we will bring our island back."
The Republican Party Team has spent the past four months talking with island residents on the current challenges that face our community at every level. Additionally, Governor Camacho and Senator Ada have been actively educating community members on the election process and registering eligible residents to vote in the August 27, 2022 Primary Election and the November 8, 2022 General Election.
"Our cause is noble and just," said Senator Ada. "Guam is in dire need of CPR-Christ. Prayer. And a Republican Governor! To this we need all residents eligible to vote to register and ensure they cast a ballot in the primary and general elections. With your collective support, together we will rise!"
Residents can learn more about the Camacho Ada 2022 Campaign by visiting the Campaign Headquarters at the Orlean Pacific Plaza in Tamuning weekdays from 9am- 4pm or check out www.camachoadaforguam.com and presence on social media.