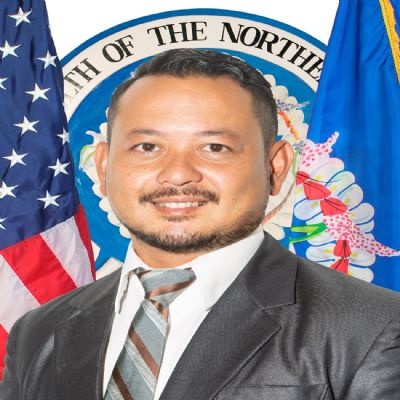 Rep. Joel Camacho no longer is part of the CNMI Republican Party, according to a letter he sent to its acting president.
"I am writing to formally notify the Republican Party that I am officially tendering my resignation as a member of the Party," the two-term member of the CNMI House of Representatives wrote in an undated letter to the party's acting head, Candace Celis.
"I would also like to take this opportunity express my appreciation for having been a part of the party for the past two terms," Mr. Camacho continued in his letter, "However, I believe that at this juncture, it is in the best interest of my constituents of Precinct 4, that I venture as an independent candidate for the upcoming election."
Mr. Camacho is believed to have switched his allegiance from the gubernatorial campaign of his godfather, Gov. Ralph Torres, to that of Lt. Gov. Arnold Palacios and Saipan Mayor David Apatang. The three were seen together today, according to sources in Saipan.
The congressman's departure from the CNMI GOP leaves the party with an even-smaller minority in the House, and increases the chances Mr. Torres will be impeached in that legislative chamber.