Hafa Adai from our GAIN "Pets of the Week". If you are interested in fostering or adopting any of the posted animals please call the shelter and schedule an appointment to see these gorgeous animals in person. You won't be disappointed!!! (fostering is only available for the adult dogs and adult cats) A special shout out to our sponsor PDC Wholesale, Kibbles 'n Bits, Meow Mix, 9lives, Gravy Train, and Milk Bone.
Want to support animals in need through GAIN and Guahan Paws for Pets? Purchase pet food and supplies at Rocky's Pet Supplies in Agana on Wednesdays and a portion of your purchase goes to these worthwhile non-profit organizations!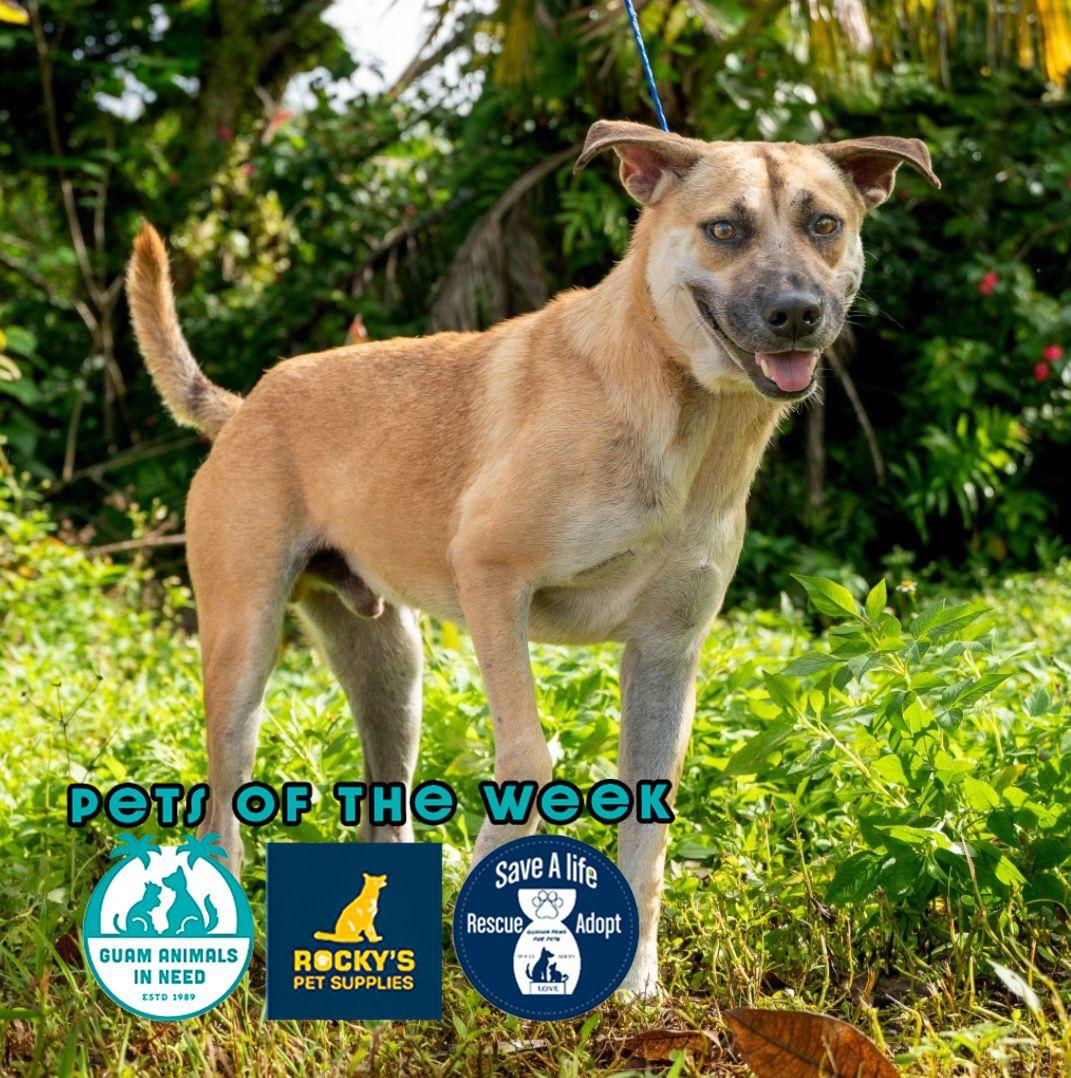 CHICO: (tan adult dog) "Old enough to know better, young enough to do it anyway." At 4 years old, Chico is a polite and well-mannered gentleman with a fun-loving spirit! Here are your top 3 reasons to adopt Chico! #1. Your old tennis balls will take on new life as great toys for Chico. #2. Are you struggling to get your 10,000 steps? Chico will be your step partner; he's an enthusiastic walker! #3. Are you looking for a reason to smile every day? Chico will make you laugh as he tilts his head when you talk to him.