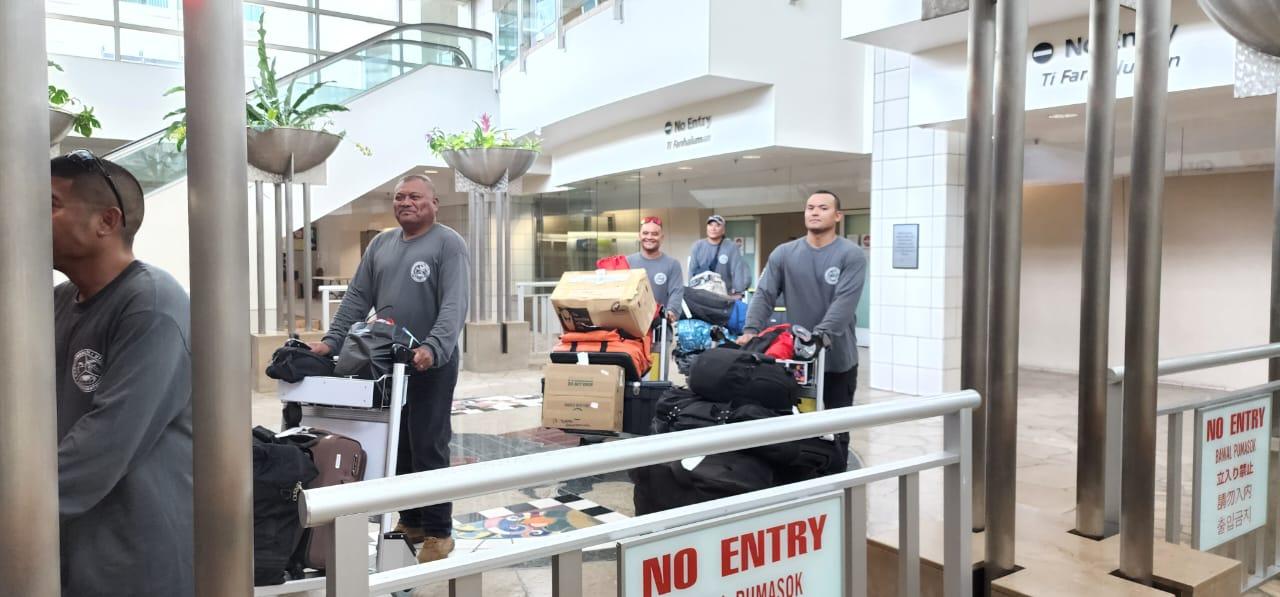 Ten linemen from Saipan and two from Rota employed with the Commonwealth Utilities Commission arrived on Guam this morning to begin helping Guam Power Authority to restore electricity to the people, businesses, and government of Guam.
GPA officials were on hand to greet them. Neither Gov. Lou Leon Guerrero, Lt. Gov. Joshua Tenorio, Congressman Jim Moylan, nor any member of the Guam Legislature came to receive the linemen, who left their families to help with the Guam disaster relief.
Saipan Sen. Celina Roberto Babauta, who is on Guam at personal expense to provide for her son, who attends college on Guam and will be deploying this week from the Guam National Guard, did greet the line crew at the airport. She donated cases of water to the men.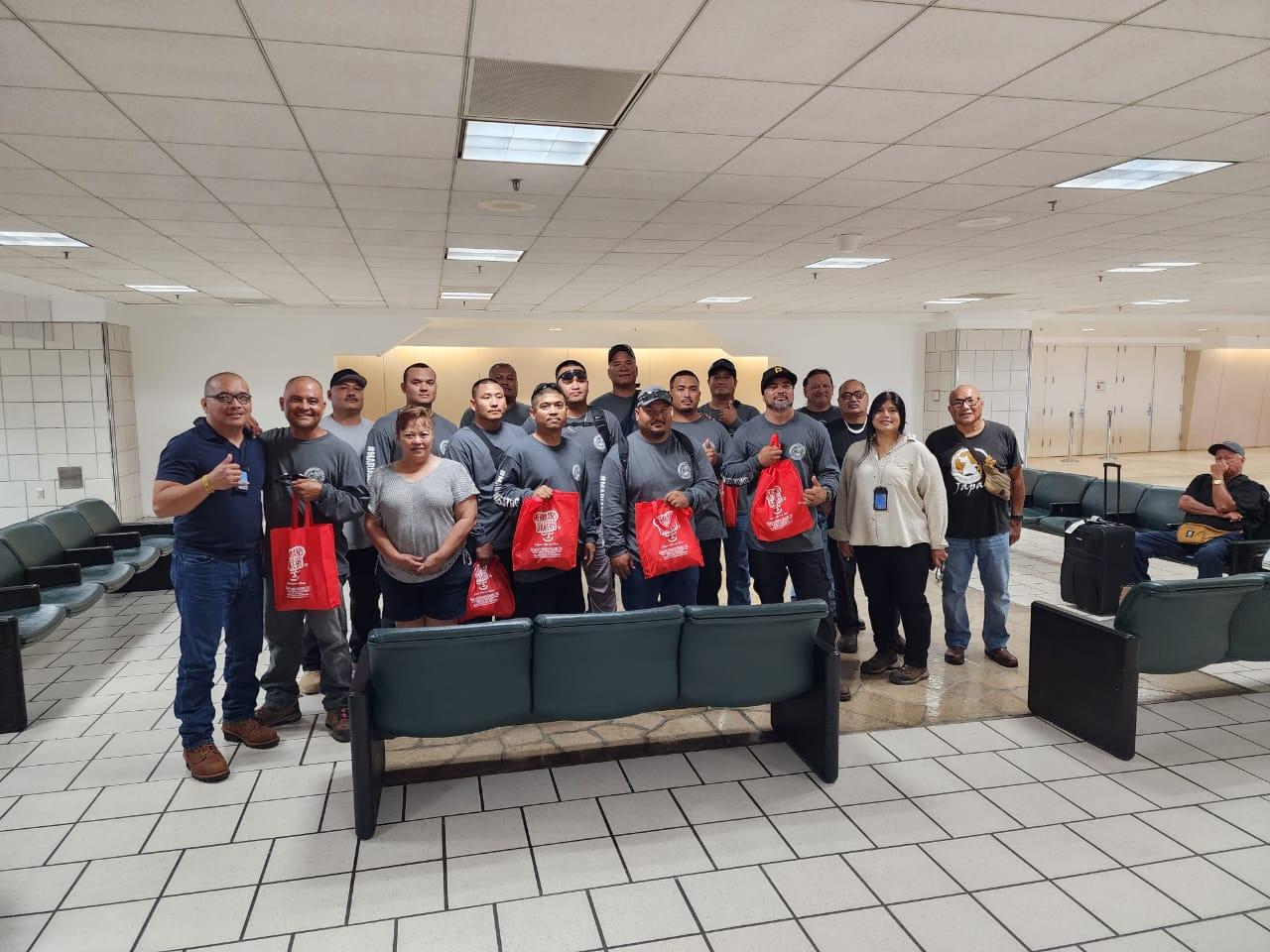 The crew arrived with goody bags given to them in Saipan by Herman's Bakery.
CNMI Gov. Arnold Palacios, who began a relief drive for the people of Guam that thus far also has received no public praise from the elected leaders of Guam, and Lt. Gov. David Apatang on Friday met with the line men at the Governor's Office on Capital Hill to pray over the men and thank them for helping the people of Guam.
On behalf of our viewers and readers, Kandit News Group extends a humble gof dankulu na si Yu'us ma'ase to these men and their families, and to the government and people of the CNMI for their charity and prayers.