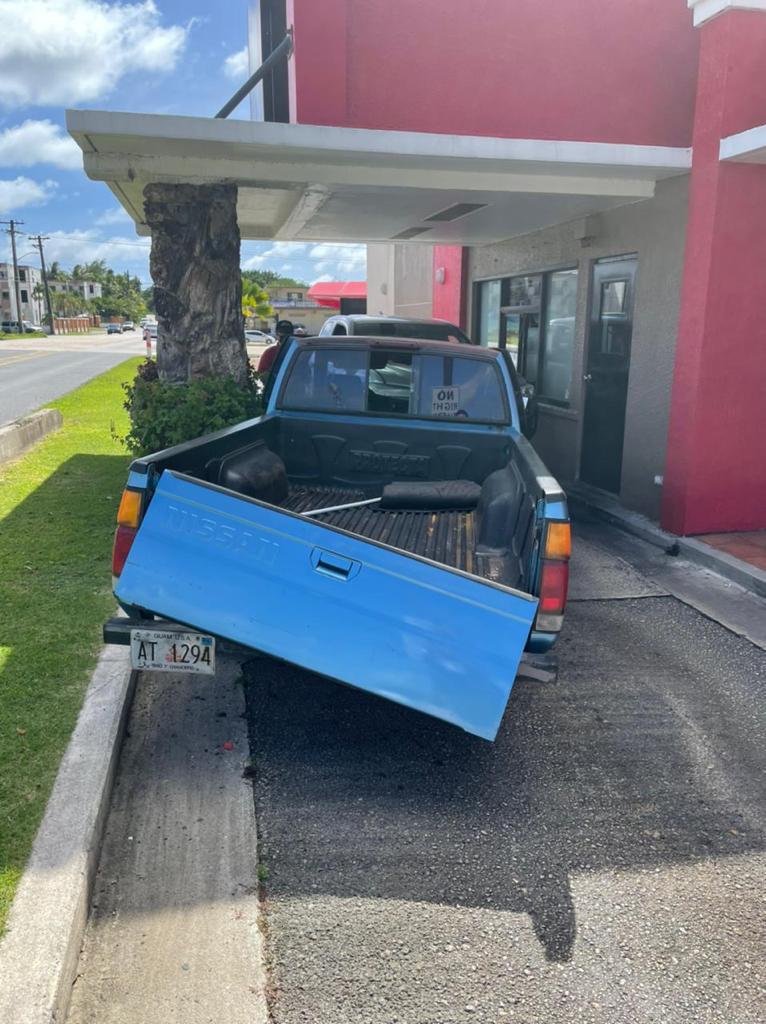 Do you know who may own or was driving the blue truck in this picture?
According to a Kandit source, who is close to the victims who were in the silver truck Sunday morning at KFC Dededo, the driver of the blue truck crashed into the KFC drive thru and hit the silver truck. The blue truck driver then fled the scene, according to the source.
There were children in the silver truck, one of whom hit his head on the window due to the crash and hurt his head.
Please call the Guam Police Department if you have information about this incident.