Education is the priority! Senators will support raises for rank and file afterward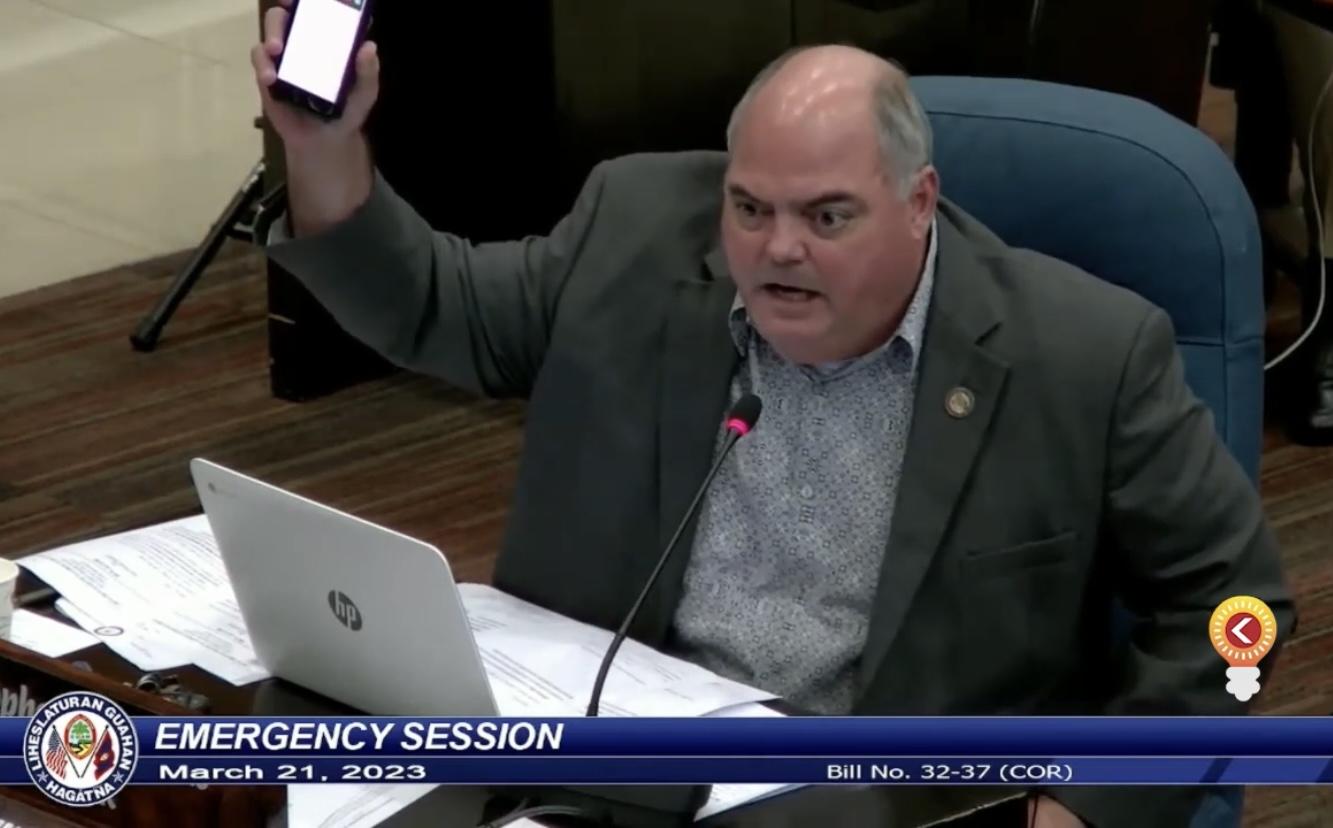 A statement by Senator Duenas to the People of Guam: I want to GIVE money to the Guam Department of Education, not TAKE it away! • By Chris Duenas
(Hagåtña, Guam) – During the legislature's emergency session addressing Bill 32-37, Senator Frank Blas Jr. approached me with a document sent to him from another colleague.
This document was a forged floor amendment that was spread far and wide via Whatsapp and on multiple social media pages claiming to be made by me.
The source? Progressive Democrats of Guam. The author of the post? Julian Janssen.
For this reason I have filed a criminal complaint with the Guam Police Department against him.
This is an unacceptable act and any person who uses an official government document to spread false information should be held accountable for their actions!
People of Guam, we all know that social media is filled with a large amount of misinformation, which often misleads the public to make wrong decisions, stimulates negative public emotions, and poses serious threats to public safety and social order.
All I ask is that you consider the source.
My Republican colleagues of the 37th Guam Legislature along with Speaker Therese Terlaje, Senator Chris Barnett and Senator Sabina Perez are trying to PUT OUR CHILDREN FIRST.
Let's appropriate thirty million dollars ($30,000,000) to our children's public school system!
They are our future and they deserve it!
_____
Chris Duenas is a member of the 37th Guam Legislature