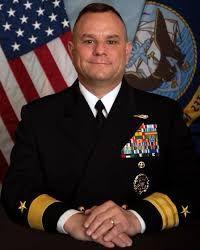 By now the Navy has been put on notice that in its continuing negotiations with the governor to lease 102 acres of land at Fadian, Mangilao to GovGuam, they too are participating in a conspiracy to circumvent and skirt the laws of Guam. These are laws – recognized by the Navy itself in a 2002 Quitclaim Deed – that require GovGuam essentially to return formerly-condemned and returned Naval property to the pre-condemnation, or 'original landowner,' estates. Does the Navy really want to entrench itself in a heated local political mess, especially at a time the military needs community support for a multi-billion military build-up?
When military contractors working on building Camp Blas come across, say, an indigenous tree, all construction stops. But in the case of the Fadian lands, the impact is one that affects the lives of 18 families including their children, many of them still suffering from their displacement, when their lands were taken. The respect the military gives to an indigenous tree, should be exceeded by its concerns for 18 local families.
When the military comes across an ancient burial site, all construction stops. Respect is given to the grave sites of our ancestors– which it should be. But we cannot help but feel that in the case of this analogy, there are 18 living and breathing families alive today with generations of them to come.
Simply put, the Navy must STOP its negotiations with the governor. We assume the Commander of Joint Region Marianas has advisors who are knowledgeable of ancestral land claims, instead of just listening to pencil pushers who engage members of the governor's cabinet behind closed doors while turning a blind eye to the obvious.
We were actually surprised at the response to a list of questions we sent to the Navy's public affairs office. They did not answer any of the questions we sent them. Instead, it was rather an insulting response that had a blanket general statement written for a child to read about how much they respect the people of Guam. They even went as far in their response by stating that they are only required to deal with the governor as the elected leader of the government. So does this mean the Navy could care less about the representation of our congressman, the speaker of our Legislature and 18 families the governor obviously continues to ignore.
A new chapter to this story started with Congressman Michael San Nicolas now advocating for the land claimants with plans to take the matter up to  Washington DC. Let us see how Joint Region Marianas reacts after this.