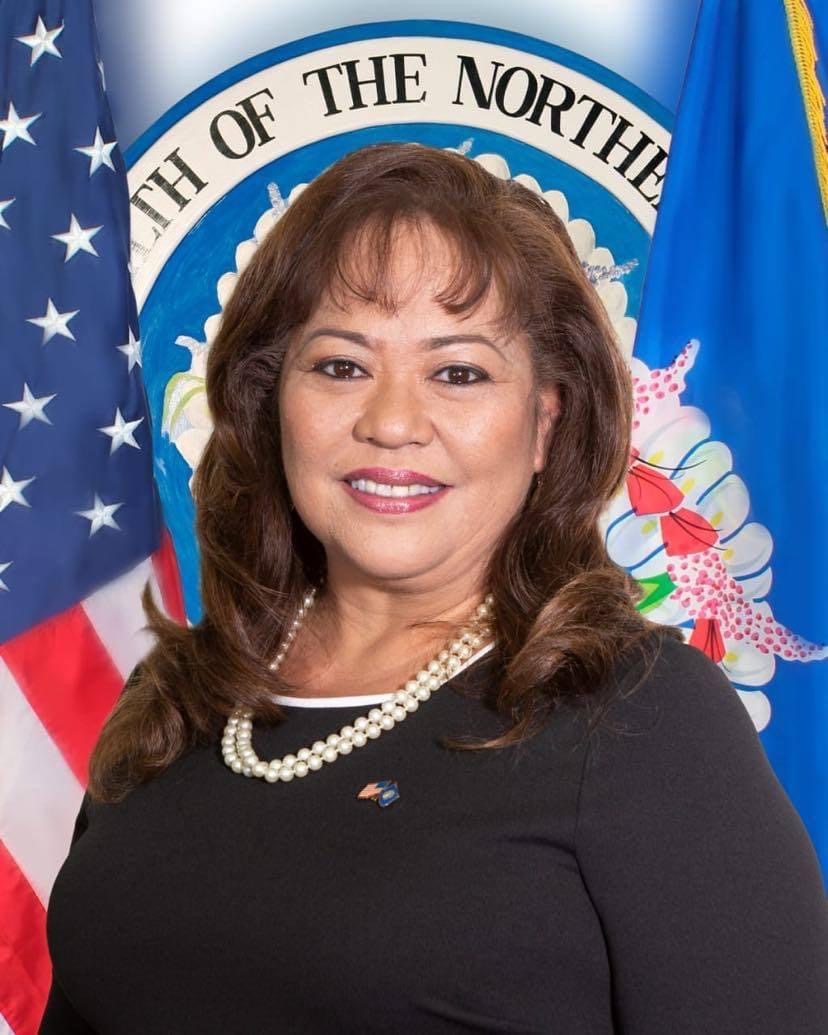 Rep. Celina Roberto Babauta has threatened to sue the Secretary of Finance, David Atalig, Jr., after an administration-orchestrated attempt using false information was made to discredit the anti-corruption leader in the CNMI House of Representatives. The attempt comes only days following her subpoena of the governor and the first lady's bodyguards and his chief of staff, former Guam Sen. Wil Castro.
Early Wednesday a letter surfaced showing Ms. Babauta made a request to Mr. Atalig in September for subsistence allowance totaling $3,385. Members of the CNMI House are allowed to draw down up to $27,000 annually or up to $2,250 monthly to help them pay for the functions of their offices. The members are supposed to keep receipts of their expenditures, though many do not. Kandit previously exposed the abuses of the monthly allowance by the Republican members of the House and Senate, most of whom failed to disclose the receipts of their purchases.
Ms. Babauta, though she sent in that request, never received the allowance, actually withdrew the request, and has never received any subsistence allowance since being inaugurated.
According to Ms. Babauta, she paid for the cost of the interpreters her committee used for the corruption hearings she led against Gov. Ralph Torres, and that is what led to her request, which she eventually withdrew anyway.
"As you also know, it is standard practice for the Department of Finance to impose a deadline for all transactions in order to close the books by the end of the fiscal year," Ms. Babauta wrote in a stern email to Mr. Atalig today. "In the prior fiscal year, the deadline was September 10, 2021.  In order for my office to pay for expenses incurred after the deadline, requesting for a drawdown is the only way to do so and I have receipts that prove expenses incurred are legitimately for a public purpose, such as payment for interpreters utilized during the Judiciary and Governmental Operations (JGO) Hearings, office supply expenses, etc."
From Ms. Babauta's letter to Atalig:
"Frankly, I am disappointed that you may have condoned, encouraged or aided in such juvenile, petty politcs and leave you, to include the person, Mr. Ramon B. Quitugua, who posted this falsehood on social media, vulnerable and open to libel and defamation, in an attempt to ruin my professional reputation.  As you well know, the attached "subsitence allowance" request was never approved and, in fact, was withdrawn by myself.  I am being targeted by you and/or staff members of your office. This a serious matter that I take seriously.
"It has been and will always be my standard in representing my constituents, to be honest and accountable to them.  Unfortunately, a select few in the Legislature refuse and fail to disclose how they are using public funds.
"I expect a written response from yourself, by close of business today, clearing my name of this falsehood, attesting that this information, the drawdown of $3,385, is, not only inaccurate, but untrue. Failure to do so will result in judicial intervention.
"As the person responsible to retain confidential financial information for the government, I hope that you will implement standards of professionalism among your staff to prevent false information from ever being published in the future in a feeble attempt to increase the political stock of any individual.
"I have always maintained my professionalism with you and expect reciprocal treatment.
"I look forward to your most immediate response."
Politically-motivated witch hunts
This will not be the first time the Torres administration has targeted the Democrats and abused the powers of the government to do so. As a matter of fact, it won't be the first time this week. Last night, the Torres administration sent the Department of Public Safety to arrest Democrat Rep. Vicente Camacho following an incident that occurred over the weekend for which Mr. Camacho was the party who called the police to stop a violent man from becoming more violent.
In the summer of 2020, DPS led a witch-hunt against Democrat Rep. Edwin Propst by trumping up false charges alleging sexual misconduct. The DPS witch hunt occurred only two months prior to the General Election and at the height of Propst's constant attacks on the administration and DPS commissioner Robert Guerrero.
Ms. Babauta is preparing to subpoena Mr. Guerrero in her committee's ongoing investigation against the Torres administration. Mr. Atalig also will be subpoenaed.