The following is from a news release from the Office of the Attorney General of Guam: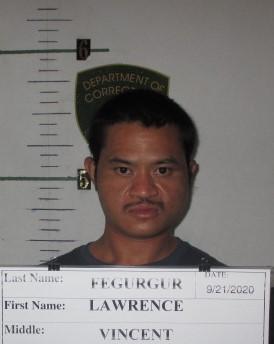 Lawrence Vincent C. Fegurgur was sentenced today to four years incarceration by Judge Alberto E. Tolentino on a conviction of assault with intent to commit criminal sexual conduct on a four-year-old girl in 2020.
In June, former Prosecuting Attorney Courtney Scalice secured the conviction through a plea agreement approved by Judge Jonathan R. Quan. Attorney Scalice noted great concerns prosecutors had regarding the young age of the victim and the stress that a trial would have caused for her and her family.
The young victim and her mother's input were heavily considered prior to offering the plea agreement and through today, when the defendant was sentenced. Through their victim advocate, they have been continuously involved and regularly informed throughout the progression of the case.
"Justice never has one face. What constitutes justice in our system must be dictated by the individual facts of a case. I do believe justice was done in this instance," said Prosecuting Attorney Jeremiah Luther.
"This was a difficult case involving a very young victim. I would like to thank the victim and her mother for their patience and keeping the lines of communication open," he finished.
---
The magistrates report, which prosecutor Steven J. Haderlie presented to the court September 21, 2020, and which contain the original declaration of probable cause, follows: