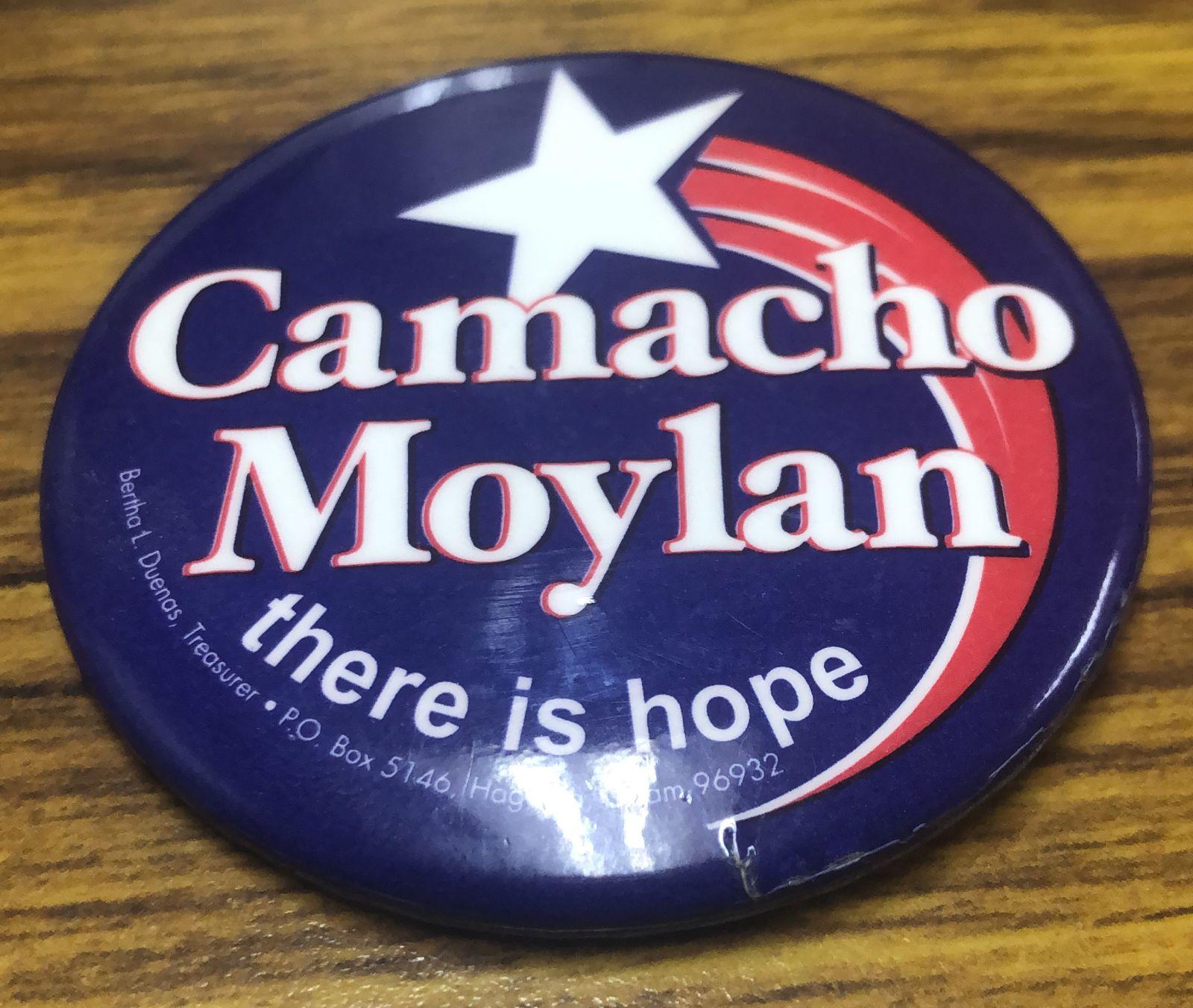 Republican sources tell Kandit News former two-term Gov. Felix Camacho has sought and received the blessings of party bosses to run for governor this year. Mr. Camacho did not respond to Kandit's message asking him to confirm the information.
Mr. Camacho, who will turn 65 days before this year's General Election, will be the second republican to seek the office this year, if indeed he makes such an announcement. Sen. Frank Blas, Jr., who served as Camacho and the island's first homeland security advisor, also has announced his intentions for Adelup.
If elected, Camacho will be the only three-term governor of Guam. The Organic Act caps consecutive tenure to the office at two four-year terms. The federal law does not prohibit multiple terms, so long as a break intercedes a straight eight-year run.
Nearly three gubernatorial terms have passed since Mr. Camacho left office in January 2011. He was elected by a landslide in November 2002 and assumed office the following January, literally in the dark. Guam was in the midst of a nearly-unmanageable physical, economic, and financial recovery from the devastation of Supertyphoon Pongsona. He and then-Lt. Gov. Kaleo Moylan were forced to move the governor's office temporarily to the DNA Building while Adelup was restored. Most of the island did not have power or running water for months.
Mr. Camacho built schools, began the islandwide village streets project, and pioneered today's affordable housing initiatives. He also secured Guam Memorial Hospital Accreditation for the first time since it was lost in the 1980s. His successor, republican former Gov. Eddie Calvo, ended up losing the accreditation status.
His administration also was hit by a series of federal court orders that encumbered tax dollars beyond what typhoon recovery already had. To pay for both government operations and the cost of the federal court orders, Camacho's fiscal managers simply put a plug into the payment of tax refunds. To be fair, the legislature at the time refused to implement several of his economic and financial recovery initiatives. Most taxpayers were owed between three to four years worth of tax refunds by the time Gov. Camacho left office.
The political calculus on Guam will become a lot harder to solve if Camacho enters the race. Many of his key supporters – including his wife, former first lady Joann Garcia Camacho – are part of Gov. Lou Leon Guerrero's cabinet. His youngest daughter is married to Congressman Michael San Nicolas's only brother. Mr. San Nicolas is rumored to be a contender for the seat as well and has all but confirmed such rumors.
And then there's the Republican Party factor itself. Camacho represents a de facto half of the party while his successor, Calvo, has come to represent the other half of an often-divided GOP. In fact, his sister, Sen. Mary Camacho Torres, has been so ostracized by Calvo's lieutenants currently in the legislature, Ms. Torres has often voted with the democrats.
The same sources who tell Kandit Camacho will be running also tell us Mr. Calvo is backing him.
Politics just got a lot more interesting on Guam.