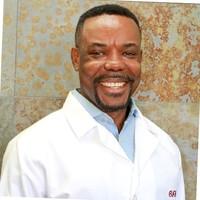 The Guam Board of Medical Examiners lost the complaint a woman filed against Dr. Ugochukwu Akoma. Staff from the GBME office within the Health Professional Licensing Office of Department of Public Health and Social Services also told the woman their investigation will take more than a year to complete.
"Please accept my sincere apology, but we are unable to locate your complaint form that you submitted in November 2021," HPLO administrator Breanna Sablan wrote to the woman, whom we will refer to as "Susan" to protect her privacy as a sex assault victim. "We have looked everywhere for the last few weeks and were unsuccessful in locating."
Ms. Sablan asked that Susan resubmit her complaint via email.
In October 2021, Susan filed a criminal complaint against her former physician, Dr. Akoma. She also has filed a complaint against him with the licensure authority, the GBME, in November.
Susan, who as a toddler was repeatedly raped, alleges Dr. Akoma sexually assaulted her in his clinic.
Kandit reached out to Dr. Akoma for his side of the story; under our laws, every person accused of crime is considered innocent until proven guilty. His attorney responded asking that the matter not be debated in the public arena, but through the criminal Justice system.
Susan, however, believes the criminal justice system is not protecting her. She believes the matter is being swept under the rug by both the police and the GBME. This is why she wants her story told.
The GBME on January 19, 2022 met and placed Susan's complaint against Dr. Akoma under the jurisdiction of board member Dr. Annette David.
Asked to comment on losing Susan's complaint, HPLO secretary Ciana Galindo responded via email, "The Guam Board of Medical Examiners will be unable to provide a comment to anything pertaining to an open investigation &/or open complaint."
The board is scheduled to meet Wednesday afternoon (Kandit will cover the hearing live). Dr. David is scheduled to update the board on her ongoing investigation.
"They told me it would take a little over a year," Susan told Kandit, referring to a phone call she received from the HPLO, with assistant attorney general Rob Weinberg on the line. "According to Weinberg, they're still trying to figure out the process of processing complaints. They don't have an investigator; they're gonna have to figure out a way to do that, too."
The GBME has 16 active complaints against doctors. Seven of those complaints are from 2019. The board will be entertaining three more complaints that were received this year for a total of 19 active cases of complaints made against doctors practicing on Guam.
The GBME has not ruled in favor of a patient in years.
Have faith in justice system
"Every authority figure has let me down, from Guam Police Department to the (medical) board," Susan said. "I'm just hoping they'll do their job. It's very discouraging."
Despite these hurdles, Susan encourages other survivors to keep faith justice will prevail.
"I don't want to discourage others from coming forward," Susan said. "Actually, I want this issue raised so that these things are no longer swept under the rug. I encourage anyone who has been assaulted, or who knows of sex crimes to speak up. We are stronger together."