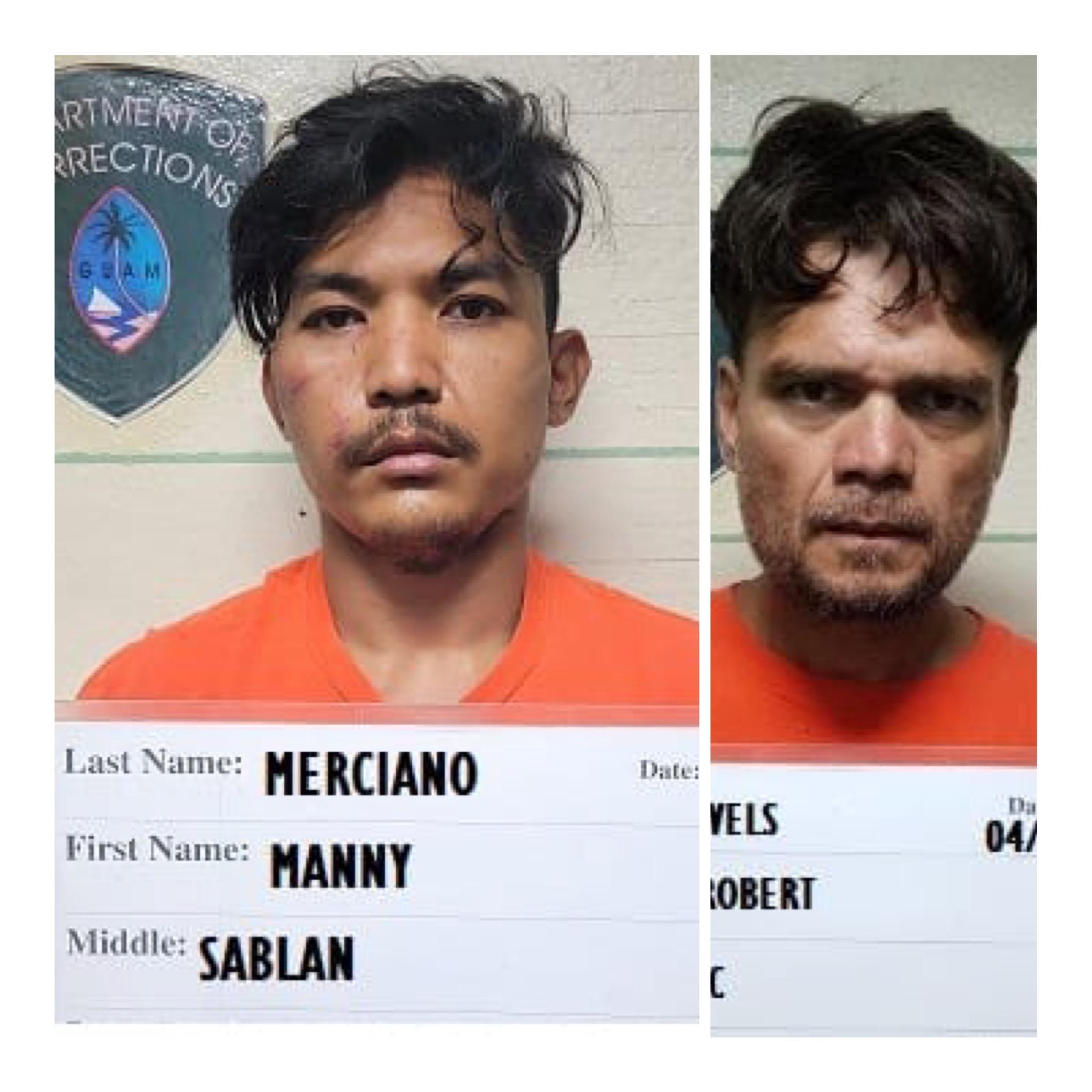 Guam Police Department officers today arrested Manny Sablan Merciano, Jr. and Robert Isaac Revels, two men with local criminal histories, for the murder and dismemberment of Stevie George Alvarez Villanueva.
"DNA evidence is in the process of being sent to the FBI laboratory to verify the identity of the remains," chief of police Stephen Ignacio said in a news conference about his detectives's break in the seven-months-old case.
Mr. Merciano was arrested for Mr. Villanueva's murder, according to the police chief. He also was arrested on a firearms charge. Mr. Revels was not arrested for murder, according to the police chief, but he was arrested for charges that would indicate police believe he was the person who dismembered Mr. Villanueva's corpse.
On January 29, 2022, firefighters battling a trash fire in Ordot called police after discovering what appeared to be human remains in the fire. Very few details emerged at the time except that the remains were headless and limbless, until an autopsy was performed, and a sketch artist was able to recreate two tattoos on the victim's torso. Police released the sketches and asked the public for help in identifying the victim.
"Based on the information gathered, the physical evidence obtained, the police believe the victim to be Stevie George Alvarez Villanueva of Yigo," Mr. Ignacio said today.
The announcement confirms what several sources have told Kandit about the identity of the victim for months now.
Mr. Ignacio said the investigation was so extensive, detectives had to fly to Nevada for follow up investigation.
Both Mr. Merciano and Mr. Revels already are confined at the Guam Department of Corrections for separate, unrelated crimes.