If you have a stroke — and chances are, according to yearly statistics, you or a loved one will in your lifetime — you'll be in good hands if an ambulance timely gets you to Guam Regional Medical City. The island's only private hospital has earned The Joint Commission's Gold Seal of Approval for 'Advanced Primary Stroke Center' Certification. And U.S. News and World Report selected GRMC as one of the nation's high performing hospitals for stroke care as part of its 2022-2023 Best Hospitals Procedures and Conditions Ratings.
This means GRMC is among the top ranked of more than 4,400 hospitals throughout the country. It also means it is the best U.S. medical center of excellence in Micronesia and in Southeast Asia, a point that Special Olympics Guam president Frank Florig pointed out at a news conference Thursday.
Mr. Florig told the story of his then-35-year-old son, an athlete, who was rushed to GRMC after he was found in his shower at home. GRMC's stroke team went to work, and his son went from knocking on the doorstep of death to being able to exercise again within 45 days.
"Some people say it's a miracle," Mr. Florig said, his wife sitting by him. "I think it's less of a miracle. I think that if it weren't for the facility itself, if it weren't for these skilled physicians, that our son will be gone."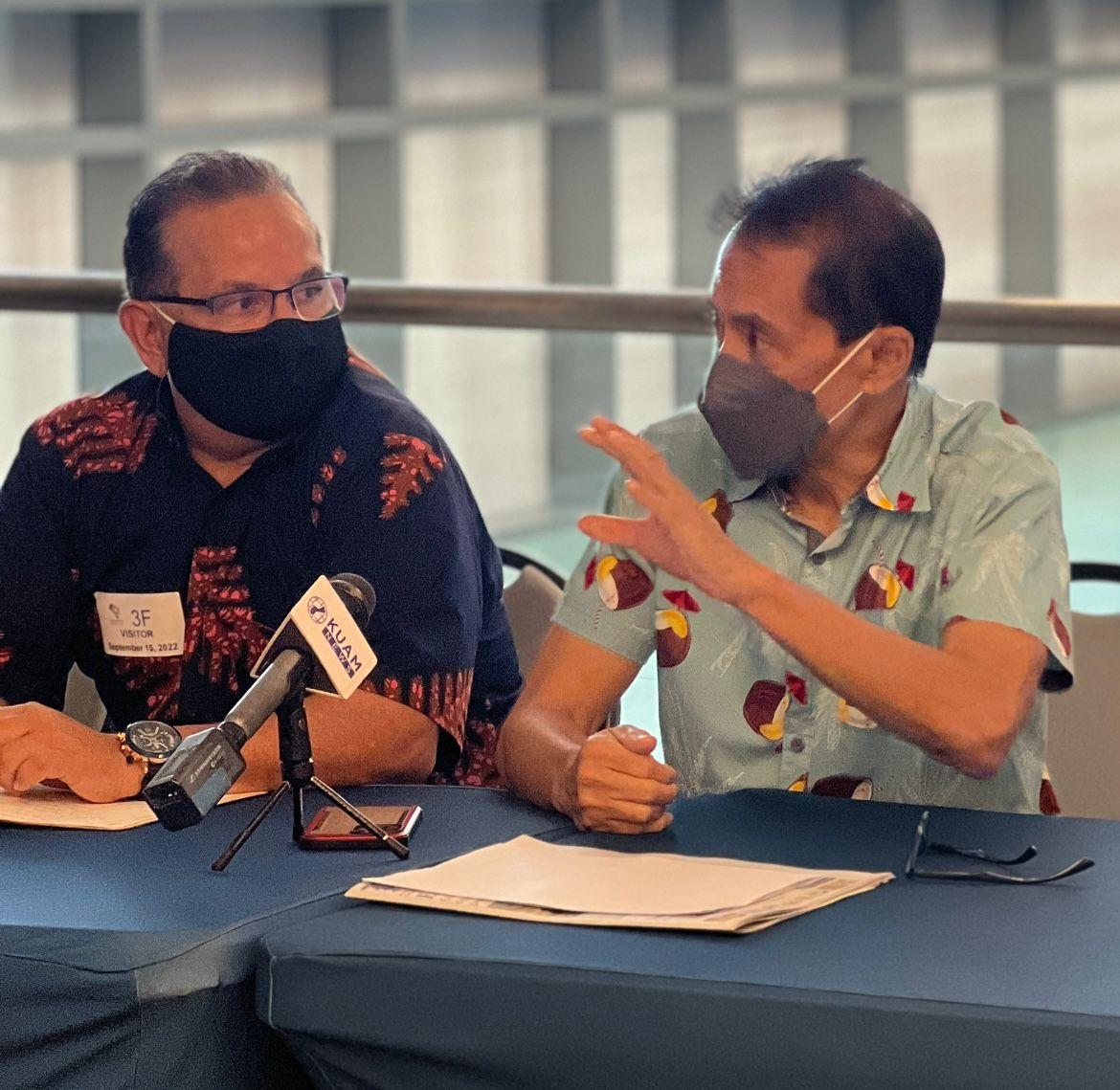 Sitting next to Mr. Florig was his friend, attorney Peter R. Sgro, Jr., chairman of International Group, Inc., and commonly known as the man who took the development of this private hospital from a vision he wrote on a napkin to the operation it is today. They joined Jose Xavier B. "Eckie" Gonzales, the chairman of the board of The Medical City, the parent company that runs GRMC. While Mr. Gonzales – a modest and personable man – runs a global health and financial empire from the Philippines, he often visits the island, proud of the gem his company has built for the people of the Marianas, for Micronesia, and for visitors from Asia.
GRMC has been more than simply a medical center of excellence for stroke care. Its operations during the height of the pandemic prevented the deaths of hundreds of people who would not otherwise have had care if GRMC didn't exist and Guam Memorial Hospital was overrun.
"GRMC's stroke program success is built upon two main aspects of care including the 1) emergency aspect and 2) multidisciplinary aspect," said Elisabeth Collins (DNP, APRN-NP), stroke program coordinator. "The emergency aspect, commonly referred to as 'code stroke,' involves immediate medical interventions … The multidisciplinary aspect is the care after the patient is stabilized and involves diverse care teams including nursing, emergency department, radiology, laboratory, pharmacy, neuroscience, operating room, speech therapy, nutrition, social work, and patient education, to name just a few."
"I am overwhelmed with pride," said GRMC president and CEO Alan Funtanilla, who joined the news conference panel Thursday. "I could not be prouder of our entire hospital team and the quality care that we provide, which are the ultimate reasons for these prominent awards from The Joint Commission and U.S. News and World Report."
Meanwhile. GMH, Guam's only public hospital, still is without Joint Commission accreditation. GMH continues to suffer losses of critical staff and poor financials under a physical plant that is deteriorating at dangerous levels, according to a years-old report from the U.S. Army Corps of Engineers.