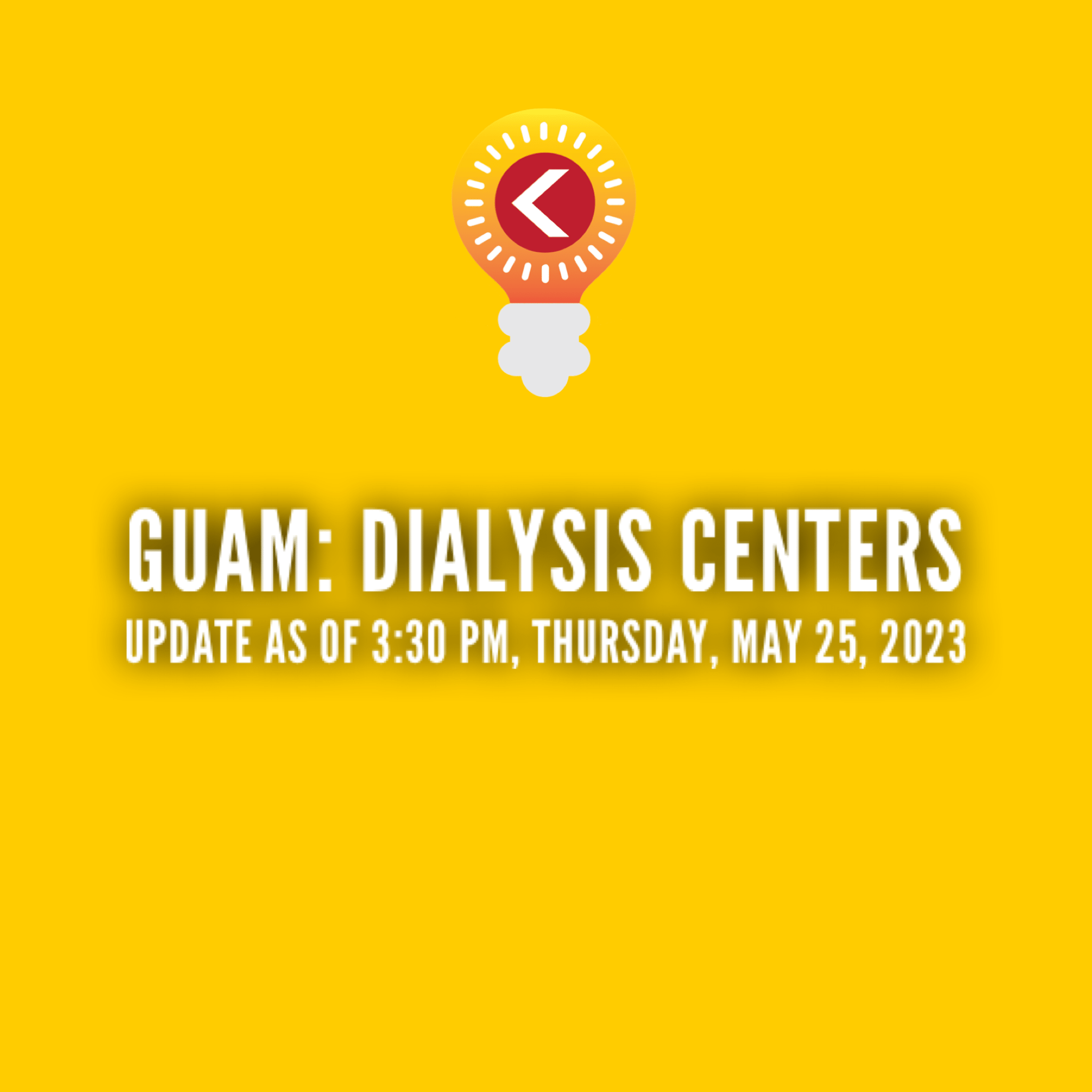 The several dialysis centers of Guam have yet to reopen, according to Guam Homeland Security/Office of Civil Defense public affairs officer Jenna Gaminde Blas. The reopening of the centers is a top priority of the recovery coordination effort. According to Ms. Blas, a major factor is supplying the centers with water.
"Efforts are underway to assist the dialysis centers to reopen," Ms. Blas said.
Stay tuned for updates on this and other recovery coordination efforts in the aftermath of Mawar.