If you've been looking for a place to rent on Guam, you may have noticed the majority of listings for a whopping $2,250 a month. The asking price, for sure, is outside the reach of most working-class Guamanians. You may be able to find cheaper apartments for about $1,700 a month; but those are fixer-uppers, or they're too small for families. Couple these extraordinary prices with the cost of living of everything else (car payments, gas, power, water, groceries, phone bills, and more), and it is little wonder why Guamanian families have been moving stateside in droves.
Is the grass greener on the other side?
Gov. Lou Leon Guerrero has assigned blame for the inflated cost of living on the coronavirus pandemic, global markets, and the war in Ukraine. But data reported by National Public Radio (NPR), from a report by Redfin suggests something else.
While rents have gone up nationally over the past year, the national median price of rent of $2,002 a month still is cheaper than Guam's going price. In fact, according to the research, compared to the rents in the 50 largest metropolitan areas of the nation, Guam is a more expensive place to rent a home or apartment than nearly half of these large and expensive cities.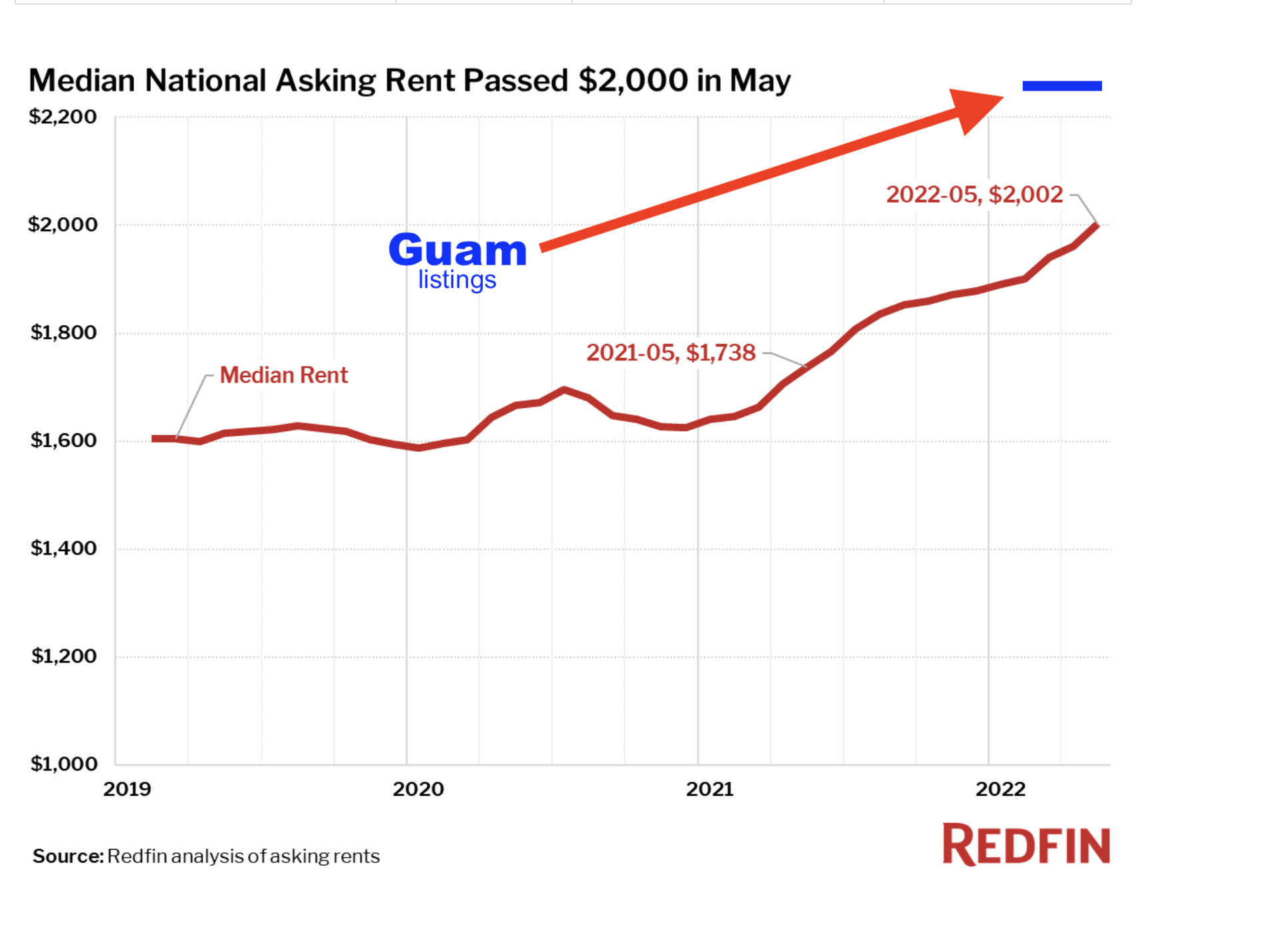 In fact, it is more expensive to rent on Guam than it is to rent in Atlanta, Baltimore, Charlotte, Cincinnati, Cleveland, Columbus, Dallas, Detroit, Fort Worth, Houston, Indianapolis, Jacksonville (Florida), Kansas City, Las Vegas, Milwaukee, Minneapolis, Nashville, Pittsburgh, San Antonio, St. Louis, Tampa, Virginia Beach, and Warren.
Paying for paradise, it seems, has a price, with hundreds of families leaving the island over the past few years to live where they won't be driven into homelessness. That in itself appears to be a growing problem on the island, with more families – including children – landing on the streets of the island lately.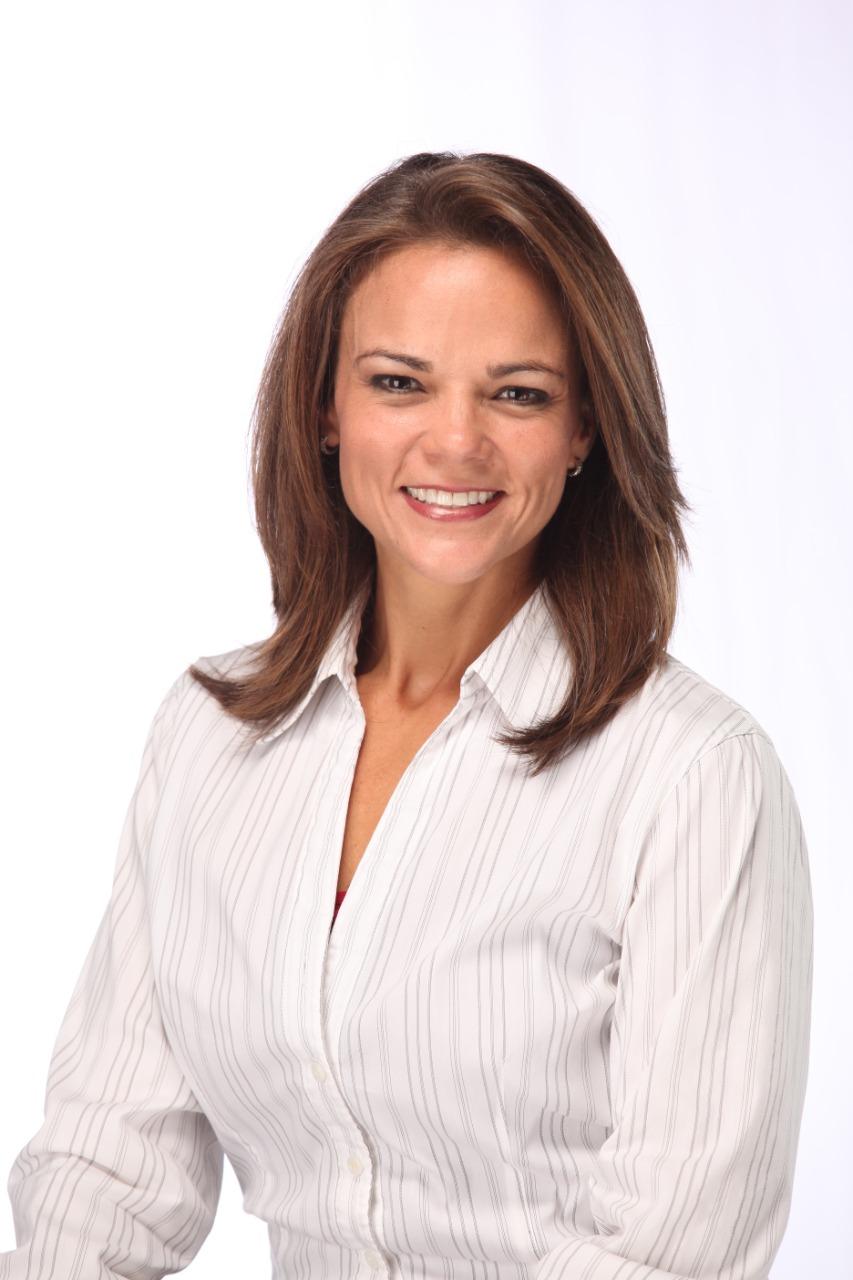 Former Sen. Mana Silva Taijeron, who is running for a seat in the next legislature, said she recently encountered a homeless couple in Hagatna.
"They hang out at Winchells, where my grandson likes to get his doughnuts, and the wife was telling me that her husband lost his job first during the pandemic," she said. "He lost that job during the shutdowns and then they couldn't afford their rent, so they became homeless. And because they were homeless and while they were trying to find the income to get into a new place, she lost her job. Then the government took their kids away because they didn't have a place to stay."
Now that couple is on the streets, with no opportunity to get back on their feet, and with their only weekly goal being the visitation of their children. You'll see them sleeping at night with their only belongings left in the world at the walkway in front of the Bank of Guam in Hagatna.
"She really is sweet," Ms. Silva Taijeron said about the homeless woman. "If you ever see her, she will ask you how your day is, and say, 'God bless you.'"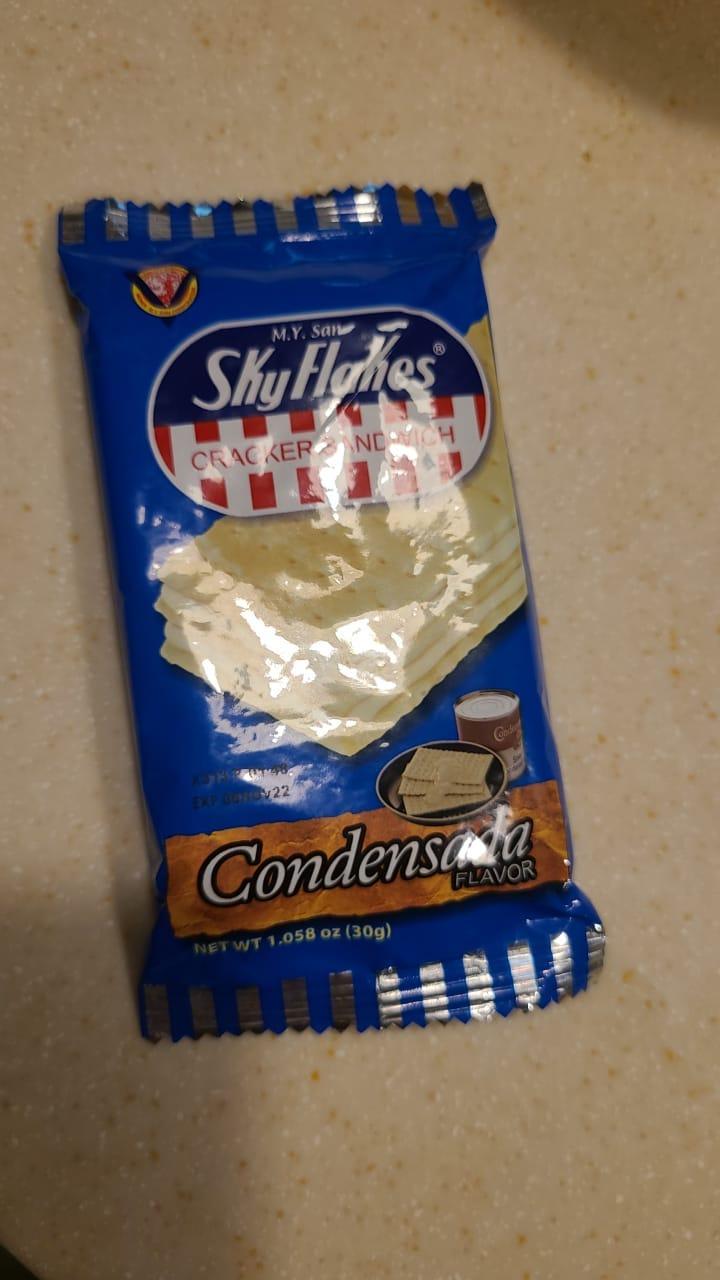 Ms. Silva Taijeron's grandson insists on sharing his doughnuts with the couple, she said. And despite their poverty, the couple is kind enough to give back. "They gave my grandson Skyflakes the other day," she said.
"These are not lazy people," Ms. Silva Taijeron said. "They want to work. They want to rebuild their lives, but they just can't catch a break."
With the skyrocketing prices of mortgages, rents, energy, groceries, medicine, and everything else, who can catch a break? How many more of our people will be homeless or will leave if the status quo persists?