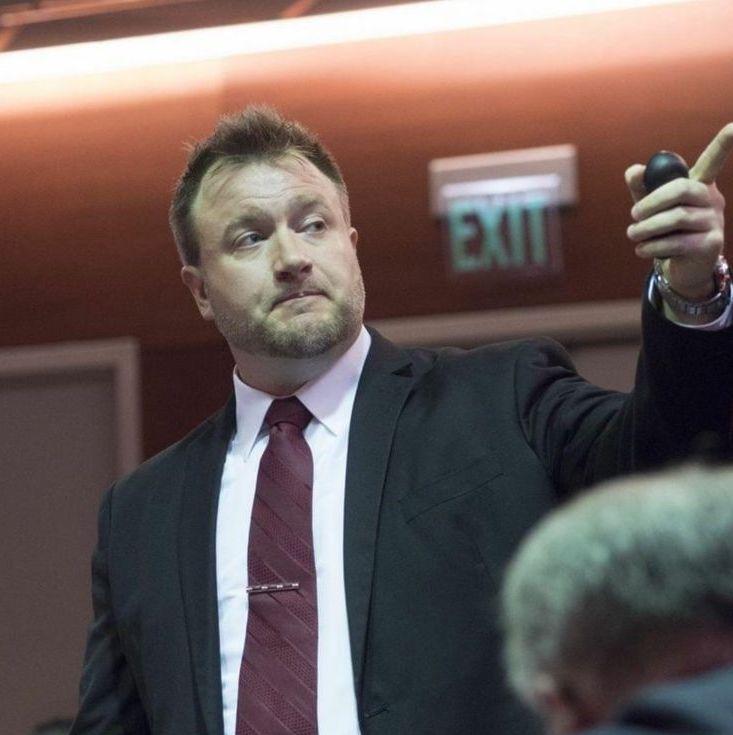 The exodus of prosecutors out of Attorney General Leevin Camacho's office continues. Longtime prosecutor and head of violent crimes prosecution Jeremiah Luther has tendered his resignation.
He is the latest of several prosecutors to have left the Office of the Attorney General because of reported mismanagement and misconduct under Camacho's administration.
There are so few prosecutors left in the Office of the Attorney General of Guam, "The fact is, things are gonna get plead out," one of several sources told Kandit. "Criminals are gonna get better deals than before because there are not enough trial attorneys."
One quarter of the total pool of prosecutors and a paralegal have tendered their resignations. Sources tell Kandit this has happened for a number of reasons all directly related to Attorney General Leevin Camacho. Before Mr. Luther's resignation, only nine prosecutors were left to attend to the hundreds of criminal cases currently before the island's courts, and the hundreds left to come this year alone.
Mistreatment of prosecutors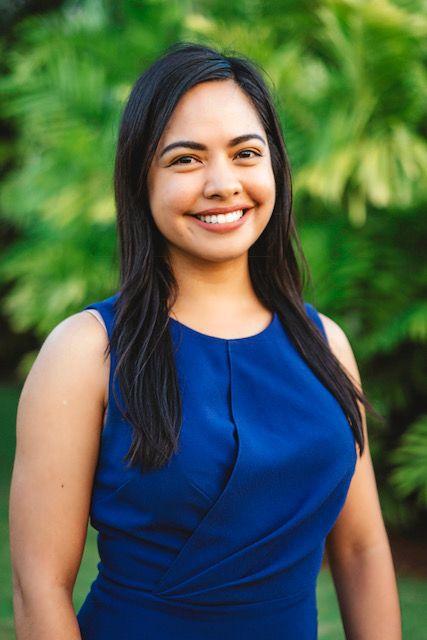 "People have been leaving because they don't want to deal with Leevin," a source said. The exodus started, when former head of sex crimes prosecution, Christine Tenorio, left after years of frustration with the administration, according to another source. Ms. Tenorio was a senior prosecutor and arguably the strongest member of the prosecution team. Convicted rapists Louis Vargas and Danilo Morales were among the recent criminals she put behind bars.
"We all supported Christine," a source within prosecution said. "Her nickname was 'Kirida' under [former attorney general] Elizabeth Barrett Anderson. She's a rockstar. Then she became the Cinderella stepchild."
"There are other senior attorneys trying to leave," a source said.
One of the remaining senior attorneys, Sean Brown, reportedly was given Ms. Tenorio's caseload and promoted to first assistant to the chief prosecutor. Mr. Camacho did not move the other first assistant, David Rivera. There are now two 'first assistants.'
Prior to the exodus, there typically were only four seasoned prosecutors who tried "heavy" cases – such as rapes and murder. "Because they're so short-staffed, now the younger ones will be trying these felony cases." Mr. Luther was one of those four seasoned prosecutors.
Not enough prosecutors for growing caseload
The shortage could not come at a worse time. Guam Police Department officers and detectives have been cracking several violent crimes and sending to the OAG for prosecution. Even prior to the exodus, prosecutors were burning out with extraordinary caseloads.
Despite this, at the last budget hearing before the Guam Legislature and when asked whether he needed more funding to hire prosecutors, Mr. Camacho told senators none were needed.
"He does not care about prosecution and we have wanted to say, 'You don't know because you've never been a prosecutor,'" a source said.
Part of the problem, all the sources agree, is that Camacho does not understand the work of the prosecutors, has not cared to engage that division, and has shown a disdain toward them; so much so that there is a climate of fear in that office, with lawyers afraid of retaliation.
"He has told people, 'Prosecutors are typical disgruntled employees who complain when they don't get what they want,'" another source said. Whether Mr. Camacho has had the opportunity to hear those complaints is a whole other matter. He never meets with the prosecution division as a whole.
Pressure to charge cases without probable cause
Attorney General Camacho has – on multiple occasions since becoming AG in January 2019 – pressured several prosecutors to charge cases for which not enough probable cause existed against the defendant.
According to Cornell Law: Probable cause is a requirement found in the Fourth Amendment that must usually be met before police make an arrest, conduct a search, or receive a warrant. Courts usually find probable cause when there is a reasonable basis for believing that a crime may have been committed (for an arrest) or when evidence of the crime is present in the place to be searched.
"This is the single-biggest reason he should not be AG," one of the sources said, comparing this misconduct against Camacho's failures as a manager. "There were so many times he pressured us to find probable cause, and I'm not going to invent probable cause. Why would we charge someone if there's no probable cause?"
The sources said Mr. Camacho plays favorites with the prosecution of cases without ever reading police reports. "Much of it depends on who the victim is," a source said. "If he knows the victim, then he personally gets involved in the charging without reading the police report. It was based on who reached out to him, and if there was a viral video. We would tell him via our chief prosecutor that there wasn't enough probable cause, but he would try so hard to make us change a decision."
"Every decision he makes is for the media and as a politician to look good," another source said. "He micromanages all the time. He makes these decisions based on the media, and that's not how it's supposed to be."
"They wanted us to help put out press releases," a source said. "That's the only time we were consulted."
Digging up dirt on prosecutors
One source said that after he filed a grievance against Camacho, one of his co-workers approached him to warn, 'Hey, watch your back. They made a copy of your hard drive.'
"I wasn't worried because I hadn't done anything wrong," the source said. "But that's when I knew they were getting dirt on us prosecutors."
The attorney general also struck him as 'silly,' commanding prosecutors in an elevator ride at the ITC Building, "Either call me 'sir,' or 'general." "I found that odd, but, hey, he's the boss right?" the source recalled from the 2019 incident.
"Leevin's progression got worse," another source said. "The prosecutors are scared of retaliation."
Kandit sent several questions to the OAG for the attorney general himself to provide his side of the story. We have never received answers to any of our questions.