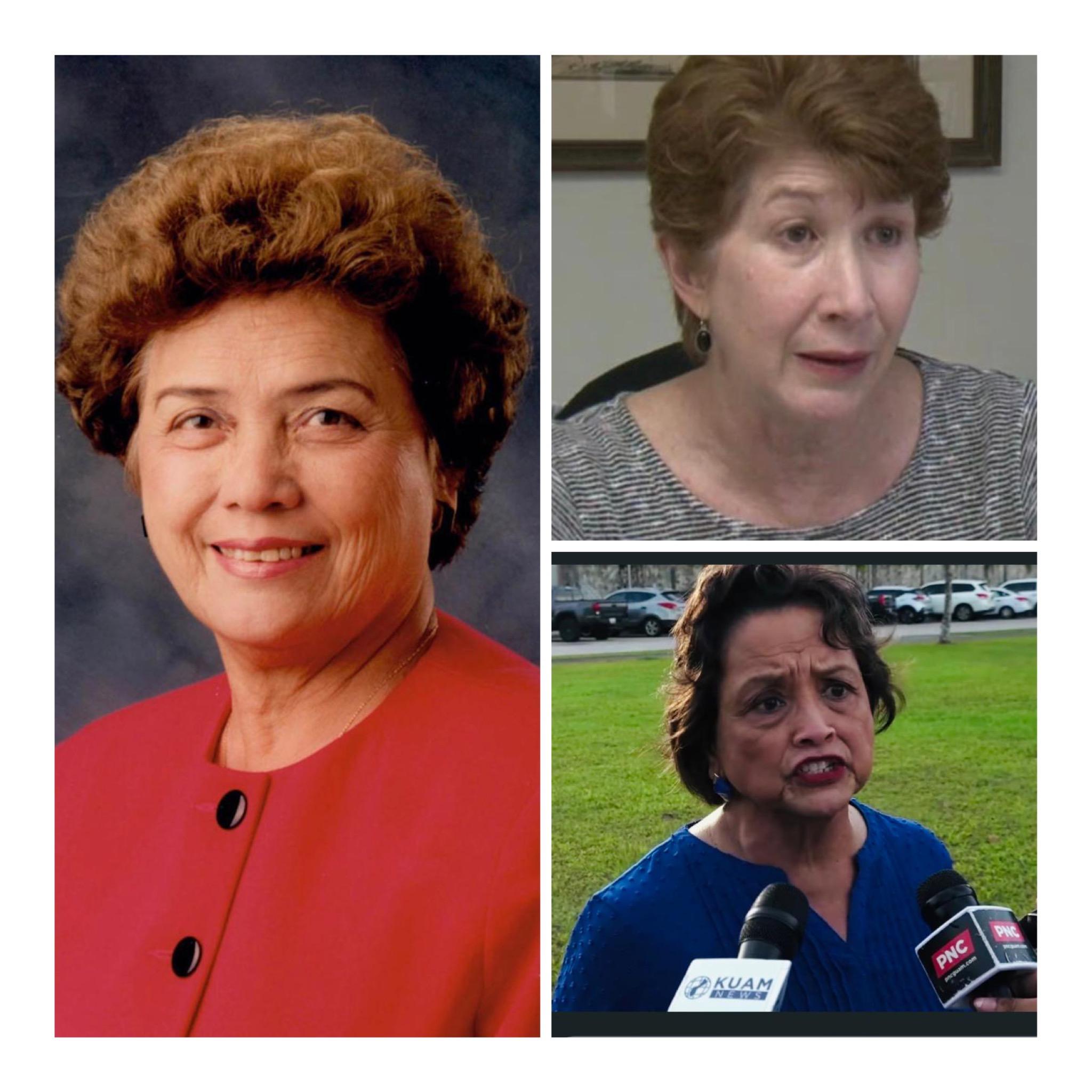 Setting aside what the law may be as the government of Guam figures things out in the wake of Roe v. Wade's death, there has been an active search for abortion doctors to practice on the island. GovGuam, at least since the start of the Leon Guerrero administration, has used taxpayer resources to bring to the market what the market hasn't been able to conjure up: a doctor to provide elective abortions.
The vehicle for this campaign is the Bureau of Women's Affairs. The BWA is a bureau of the Office of the Governor. It is headed by a director, Jayne Flores, who is a cabinet member and publicly-funded employee. Like other agencies of the government, the BWA derives its powers and responsibilities from an enabling statute. It's a short law, but it provides a specific scope of its work.
Abortion, or reproductive rights as it has been called, is not among its legal tenets.
In 1990 the late Senator Elizabeth "Belle" Arriola and all of her 20 colleagues of the 20th Guam Legislature, passed the nation's strictest abortion statute, Public Law 20-134. A year later, she helped to author Bill No. 116 which was signed into law as Public Law 21-24 on May 17, 1991 by the late Frank F. Blas, who was acting governor at the time.
This is the enabling statute for the Bureau of Women's Affairs.
Why would Belle Arriola author the strictest anti-abortion statute in the nation, only to co-author the creation of a women's affairs agency that would undermine her original intent? The short answer is that she didn't. The bureau she envisioned, according to the law and its accompanying committee report, is no where near the one taxpayers fund today.
In 1991, equal employment opportunities for women on Guam was becoming an important issue, one the legislature intended to address through the BWA. Section 1804 of the Bureau's enabling statute is a section titled "Equal Employment Programs." This section goes on to read "The Bureau shall work with and assist the Civil Service Commission to ensure provisions relating to equal employment programs are properly administered and implemented."
The full statute is just about a page and a half long. Section 1803 of the law outlines the "Duties and Responsibilities of the Bureau." This section states:
"The Bureau shall have the following duties and responsibilities:
"(a) To formulate policies to eliminate gender discrimination throughout the government of Guam and the private sector;"
"(b) To study and make recommendations on issues of particular concern to women and on widening access of persons of both genders to all positions and aspects of the community;"
"(c) To review and submit recommended legislation to the legislature addressing gender inequities in current laws;"
"(d) To be responsible for closely monitoring issues on such discrimination along with proposed recommendations for action;"
"(e) To select representatives to attend national conventions and other forums where issues concerning gender discrimination are to be discussed and acted upon."
Kandit two months ago sent Ms. Flores a request for documents under the Freedom of Information Act. We wanted to get a better idea of how the bureau was functioning, and whether issues pertaining to its legal duties and responsibilities were being addressed.
The documents indicate the bureau instituted a program to provide school-age girls with access to period health resources and education. There was nothing else Ms. Flores provided in her reply that showed any work that had anything to do with with pay disparities, discrimination, or even health issues women face like breast and cervical cancer. Instead, some of the documents provided to us show that for years, the bureau has used public resources to promote and encourage abortion, and to recruit two Hawaii doctors to do telemedicine medication abortions.
Under what authority could public resources be used to these ends? And at what cost? According to the latest staffing pattern of the executive branch, Guam's workers foot $197,262.37 for the personnel cost alone of operating the bureau. That was supposed to be an investment into advocacy of issues to propel women in the workforce, address violence, disparities and discrimination against them in society, and to bring greater awareness to medical issues that are killing them and making them sick.
The bureau's production of responsive documents appears to have fallen short of the request for information. Kandit sent follow up questions a month ago; no answer has come from Ms. Flores or her staff. How much of our tax dollars were spent over the years to recruit abortionists to Guam? Have any of our tax dollars been paid to any local or Hawaii person, clinic or organization that either surgically or medically induced an abortion?
If the legislature wants the Bureau of Women's Affairs to advocate for abortion, senators need to say so by amending the BWA's enabling statute. There has to be transparency in the appropriation of taxpayer dollars to this agency. Departments and bureaus can't just use public resources to do as they please, especially when the core missions of those agencies are sacrificed for crusades that are not supposed to be publicly funded.