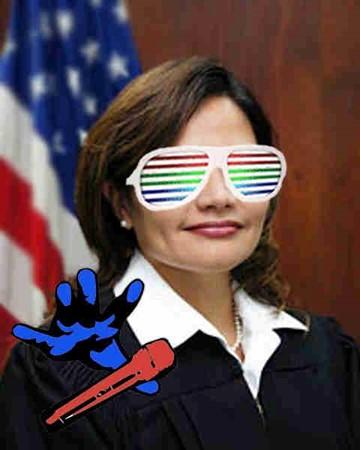 Almost a week has passed since the start of jury selection for the trial of Mark Smith.  The case was first brought to court in 2017.  Late Wednesday, Judge Ramona Manglona addressed allegations by defense counsel, Mike Phillips, that she committed misconduct and that she should declare a mistrial.  The judge spent the better part of an approximately two-hour hearing questioning Mr. Phillip's competence and knowledge of federal law and federal trial rules.
In Mr. Smith's motion for mistrial, which the judge ended up denying, he alleged, "The court's unilateral action of excusing approximately 43 potential jurors outside of Smith's presence in this case violates Smith's statutory and constitution(sic) right to be present at every trial stage and therefore, the court must declare a mistrial."
After excusing the potential jurors, Judge Manglona addressed the allegation that she had unlawfully denied Mr. Smith his right to be present at every trial stage.  In open court, Mr. Phillips was able to voice his concerns about conducting direct voir dire of all the jurors, as he claimed the judge had promised him.  In the motion for mistrial that was filed, Mr. Phillips explained that a third of the jurors, 43 out of 120, were excused before his client was notified.  Defense counsel then requested the names of the people and the reasons those potential jurors were excused.  Judge Manglona clarified none of the potential jurors were sworn in, and according to federal rules and case law, that meant she exercised her discretion to make such decisions as excusing them for their hardship.
Judge Manglona called into question Mr. Phillips jury trial experience.  She asked several times whether he is familiar with the protocol and procedures of a trial.  There were also gaps in his motion filed, she said, such as lacking citation of the Federal Jury Selection and Service Act as well as the District Courts Jury Plan.  Judge Manglona informed Mr. Phillips, "You have a duty of candor to the court to address all laws of facts in relation to your motion."
Another issue was raised by Mr. Phillips that prosecutors did not give him 24-hour notice of which witnesses are to be called upon.  Judge Manglona reasoned that Mr. Phillips has been counsel for the defendant since 2019 and should be fully aware of the witness list that has not changed since then.  Notice of such a list would just be a courtesy and the court should not have to order the government to do such a thing.  Mr. Phillips should be able to approach the government and request the information himself, she said.  "It's just not practical," the judge lectured Phillips demand about his request for a 24-hour notice.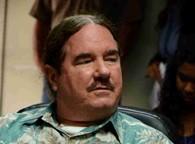 Manglona dismisses attempt to stall trial over corona virus concern
Mr. Smith's counsel also requested a continuance for the trial due to the pandemic.  In the motion filed by defense, it stated that individuals in the jury pool were not properly social distancing.  Judge Manglona assured Mr. Phillips the court is taking every necessary precaution to prevent infection or spread of the virus.  Mr. Phillips then inquired about HEPA filters in the courthouse, to which Judge Manglona referenced Chuck White, the chief deputy, as having that knowledge.  She mentioned there are many people who are being inconvenienced by these proceedings and the trial must go on as planned.
The judge denied the motion for mistrial regarding the argument by defense of the court depriving the defendant, Mr. Smith, his right to be present during the empanelment of the jury and reminded everyone, "Time is of the essence."