Hafa Adai and Happy New Year from our GAIN "Pets of the Week". If you are interested in fostering or adopting any of the posted animals please call the shelter and schedule an appointment to see these gorgeous animals in person. You won't be disappointed!!!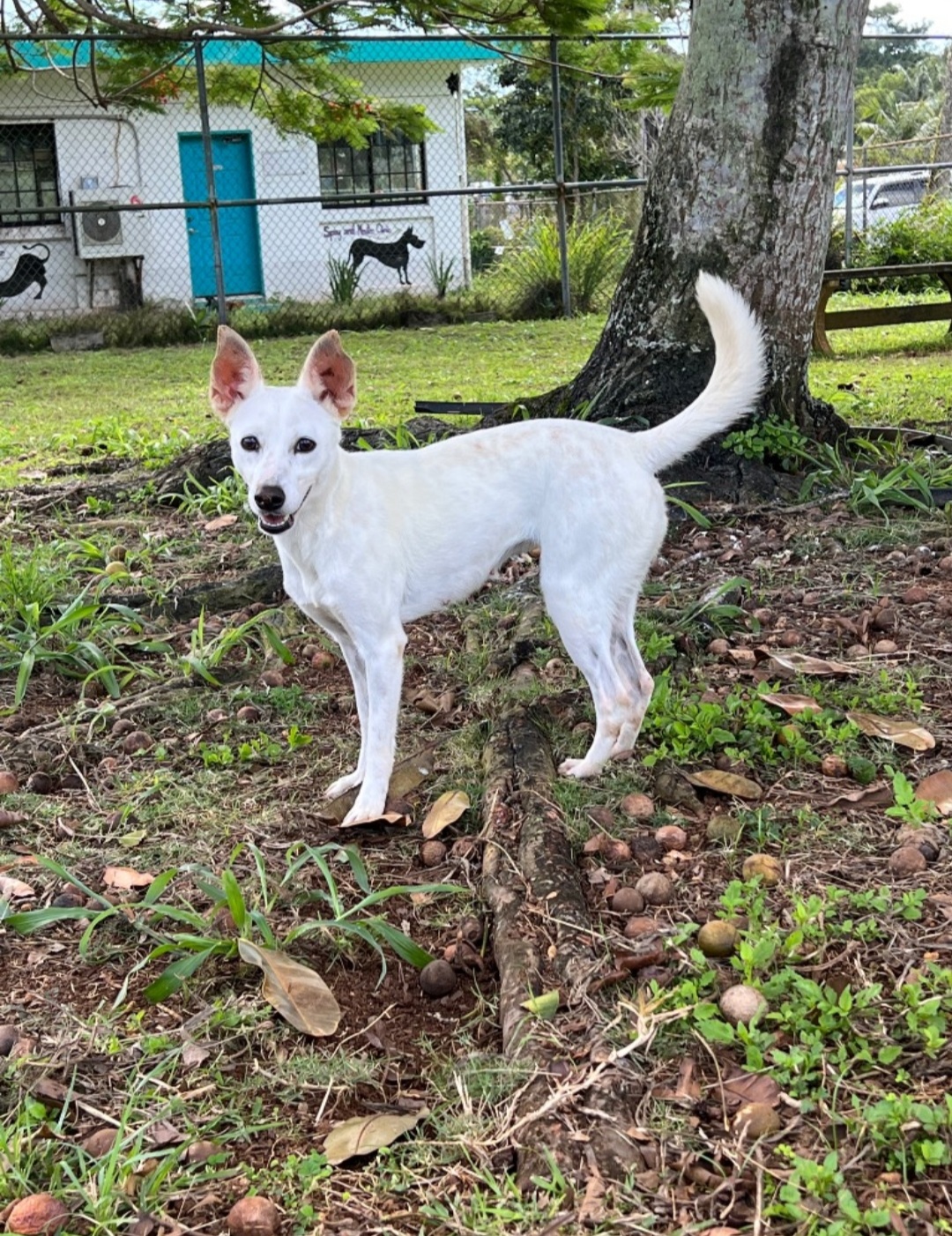 JUNO: (white adult dog) This beautiful white female pup is estimated to be about 2 years old. She is such a well behaved dog. Juno does great on leash walks, so she will make the perfect workout partner. Juno is such an obedient dog who does great when rewarded with treats.
Juno will definitely make a great addition to any family.
Guam Animals in Need
(671) 653-4246 / (671) 797-1004