A sign has gone up along the back road to Andersen Air Force Base that is a precursor to a fight original landowners are willing to have with the governor and the military command she is negotiating with.
Families with claims over 103 acres of land in Fadian that Gov. Lou Leon Guerrero wants to use for a new health and medical campus have placed a sign on one of the lots. The sign reads: #RETURNBACKOURLAND • Original Landowners MATTER • Magahet • Tano y CHamoru.
As Kandit previously has reported, the land was condemned from 18 original landowners by the U.S. Navy for pennies on the dollar of its worth in pre-Organic Act 1950. Some of those landowners still are alive. Documents uncovered by Kandit show U.S. Secretary of the Navy Kenneth Braithwaite on January 15, 2021 offered to return the land to the government of Guam. Under Guam law, lands returned by the federal government that have ancestral claimants must be returned to the original landowners, or their heirs.
The governor instead announced her decision to negotiate a 100-year lease with the Navy for the use of that property for a billion-dollar medical campus she wants to build on the claimed land.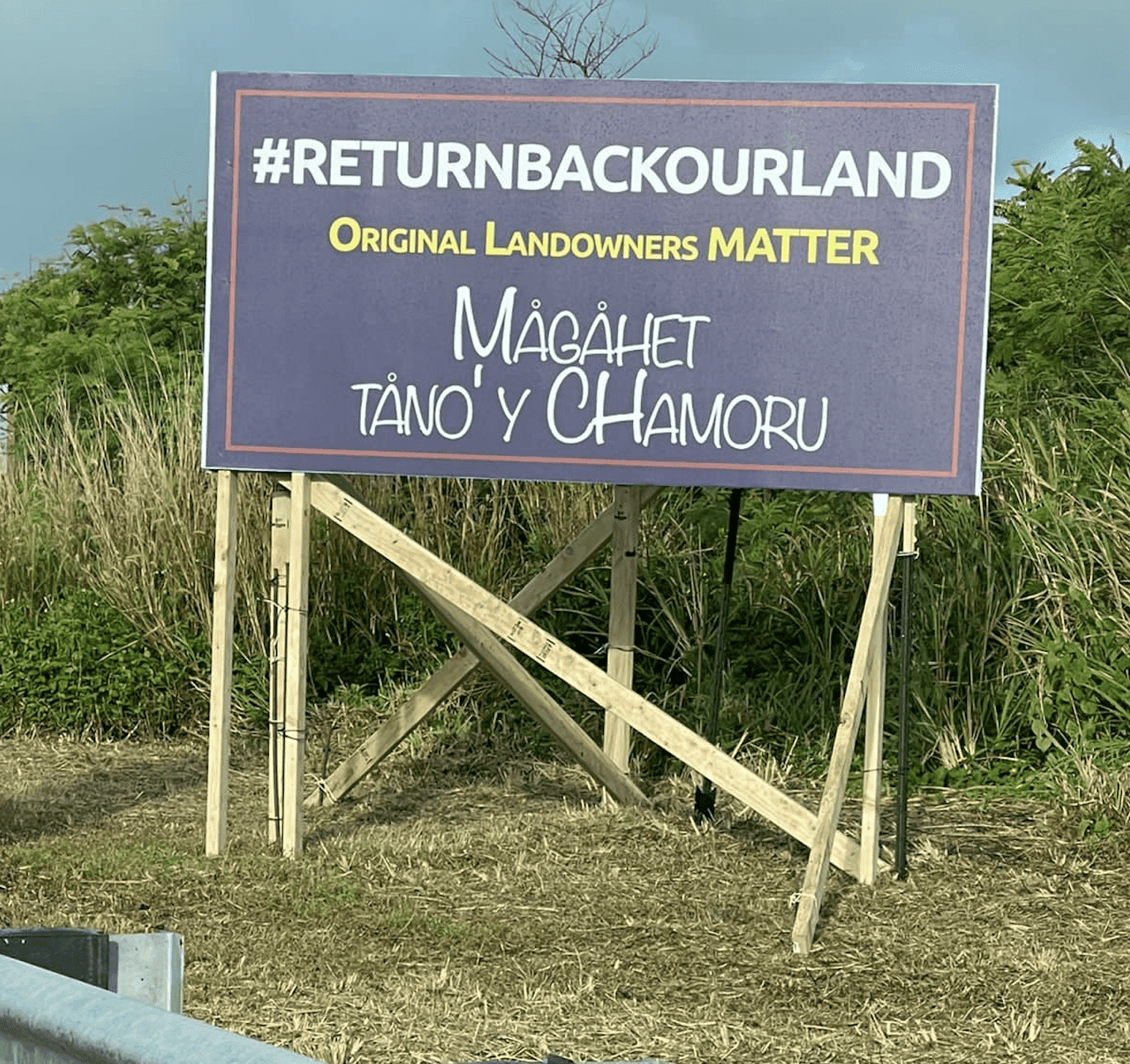 "Our families have been patient for decades and have shown so very many signs of respect over the years even though what they did to our parents was just awful," said an heir of an original land owner. "We were very much hoping that the governor and the Navy would have been sensitive to the testimonies presented at the Speaker's oversight hearing," hearing he said. "We feel the only way to get them to listen is by organizing a peaceful protest. And because of the deep pain and suffering of so many years by our families, we will be inviting the community to join us when we announce when this peaceful protest will happen," he concluded.
The families are organizing, one landowner said on condition of anonymity.
"Why does she want our land, when she can use Oka Point?" another landowner asked, exasperated by the governor's desire to take the Fadian land, when the property where the old public hospital was located is site-ready and available for a new hospital site.
A protest may be in the works, she said.