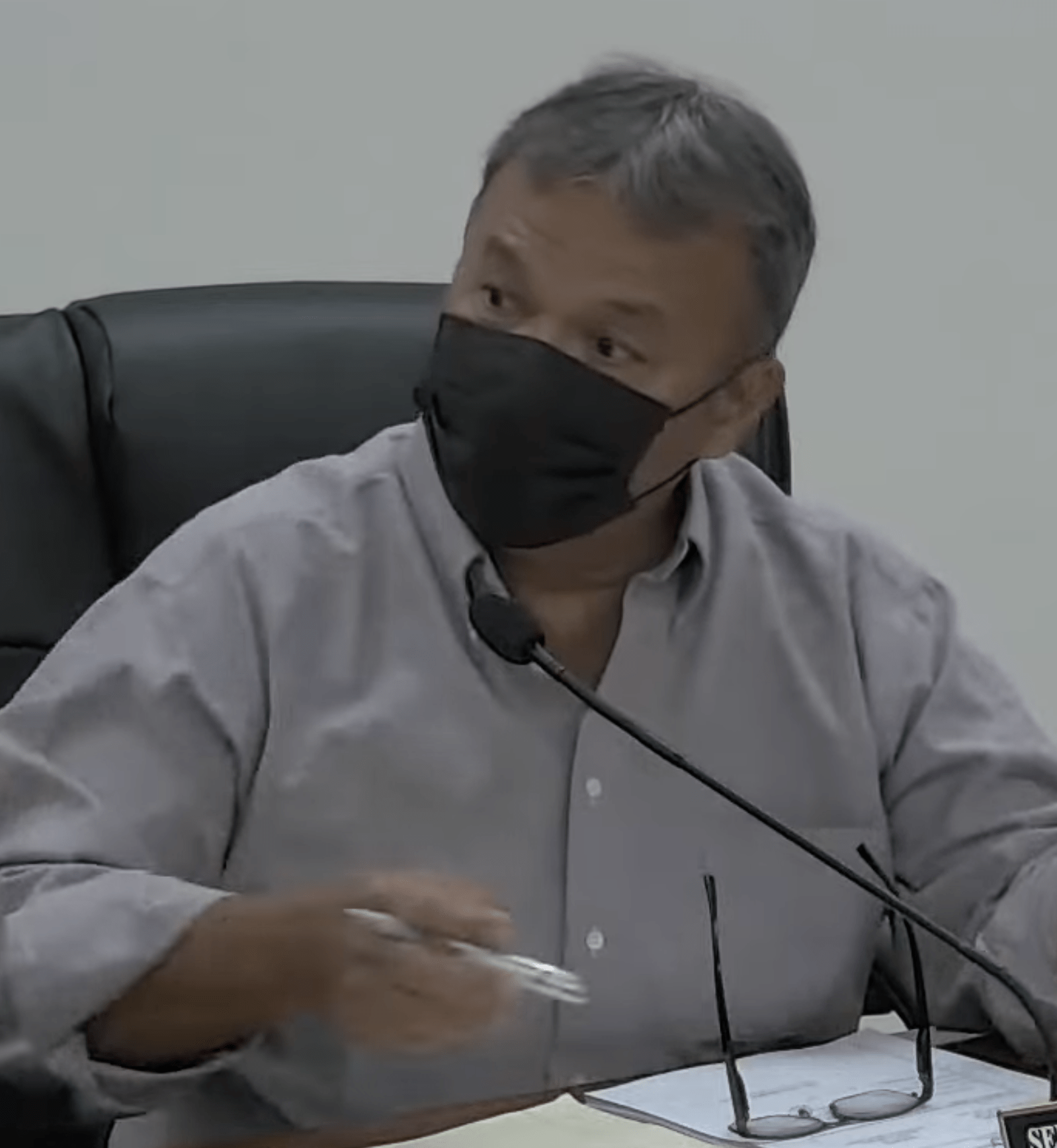 Sen. Paul Manglona is working for the people of the Commonwealth for free. The Rota senator does not collect the $32,000 per year paycheck he is entitled to. Instead, Mr. Manglona, who previously retired from the Commonwealth government, continues to receive his pension.
"I've been collecting CNMI retirement benefits for at least the past 6 years," Mr. Manglona told Kandit. "My legislative salary goes to the CNMI Scholarship Office pursuant to our law."
Mr. Manglona made these comments in response to Kandit's question to all senators whether they will follow Sen. Celina Roberto Babauta's lead in voluntarily cutting her salary. The proceeds of Ms. Babauta's 10 percent pay cut will be going to a program at Kagman High School.
Ms. Babauta decided to cut her pay to show solidarity with executive branch employees, who face a 10 percent pay cut starting next week.
Mr. Manglona was the only senator to respond in agreement with Ms. Babauta.
Senate President Edith Deleon Guerrero replied to Kandit's email questioning the details of Ms. Babauta's salary donation and how it would affect her income taxes. Ms. Deleon Guerrero wrote she would directly address the question on whether she would voluntarily cut her pay, but never did.
In light of the crippling financial situation in the Commonwealth and despite his lack of payroll income, Mr. Manglona said he and his family will be restarting a scholarship effort to help students.
"I'm in the process of resuming granting annual scholarship through our Kolehio Foundation, which my family started in 1989 to help Rota students," Mr. Manglona said. "In addition to doing fundraisers, we also donate personally to this foundation."
Ms. Babauta recently succeeded in convincing regional businessman Ho Eun, who founded The Core Tech Foundation with his wife, to extend annual scholarships to students of the Commonwealth.