The governor's chief medical advisor on the pandemic told Kandit's audience Monday night the governor's nearly-two-year-old mask mandate may be over in just two weeks.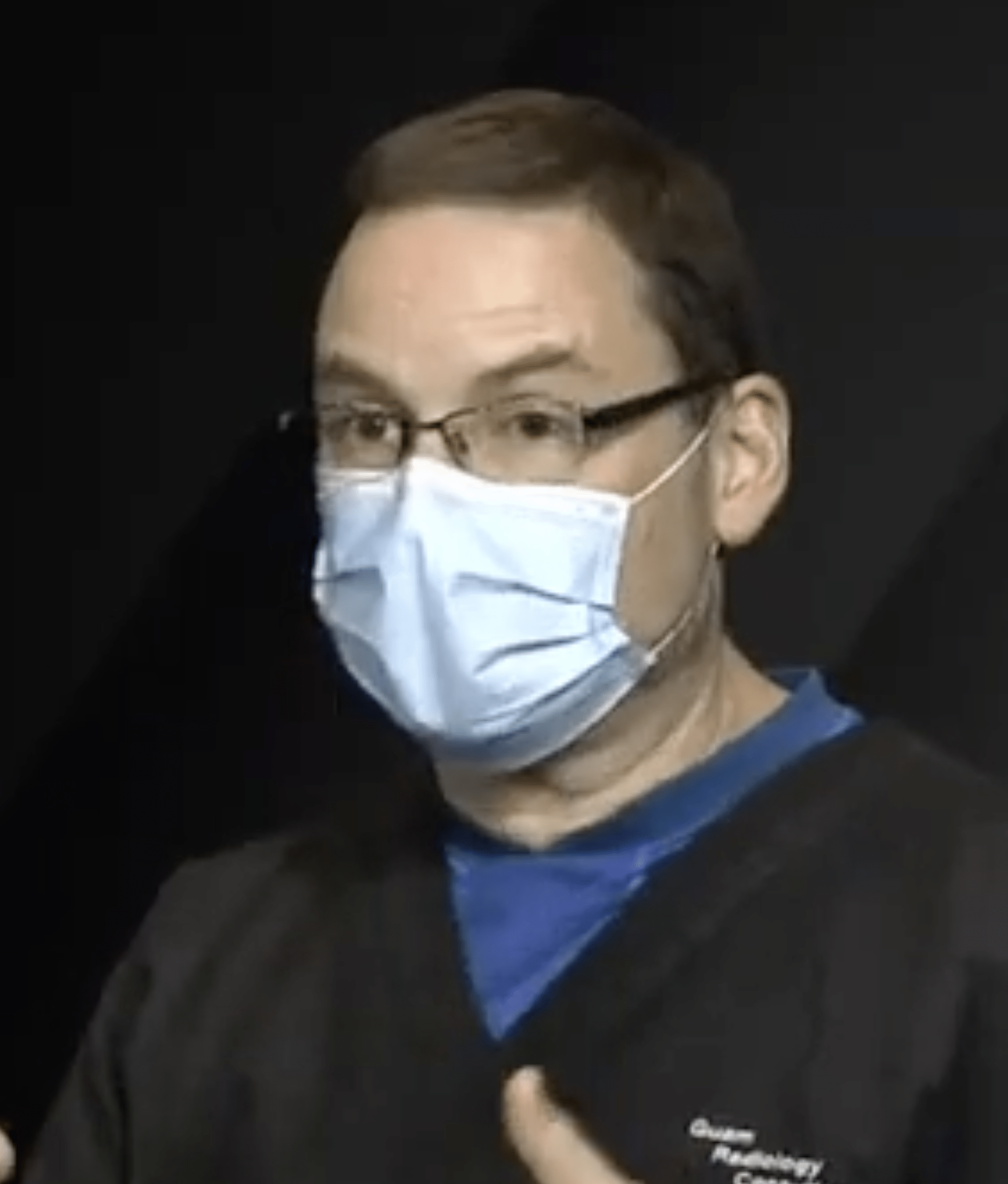 Dr. Nathaniel Berg, who appeared live in studio at the request of the Democratic Party of Guam, participated in a discussion on the effectiveness of Gov. Lou Leon Guerrero's public health emergency policies. Joining him on stage was Republican Party of Guam national  committeewoman Shelly Gibson. Ms. Gibson said the GOP maintains mask wearing should not be mandated, and should be matters of personal choice and responsibility.
Dr. Berg, while defending the necessity of Ms. Leon Guerrero's mandate, said it is possible the mandate may be lifted shortly. Dr. Berg is the chairman of the governor's Physicians Advisory Group, which often meets with the governor to recommend the public health policies she has instituted.
Here is the relevant portion of Dr. Berg's comment:
"We're being proactive in that decision-making process. The mask mandate will end as soon as it seems we are run a safe position. The real issue that is always overwhelming to everything else is the hospitals. We don't have southern Guam county. We can't send people to Saipan if the hospitals get overwhelmed. If the intensive care units are full, we're in trouble. We've been in trouble. 

"Cautiously, it will be done. Guaranteed, it will be done. Fingers crossed, numbers stay the way they are — couple weeks, we'll be done with the masks. When I've spoken with people at Public Health today, I said, 'Are you guys ok [that] we're looking at a couple weeks that we should be there?' They said, 'Yup.'"

"The thing in Guam is to always protect the hospitals. Rather than be doing what some countries have done, where they've removed all the mandates, all at once. We're saying, 'remove one, see that it doesn't have an impact. Remove another, make sure there's no bump in the number of people in the ICU and getting them into the hospital.' Each one, we wait a little bit. And as long as nothing's happening, we should be done shortly."