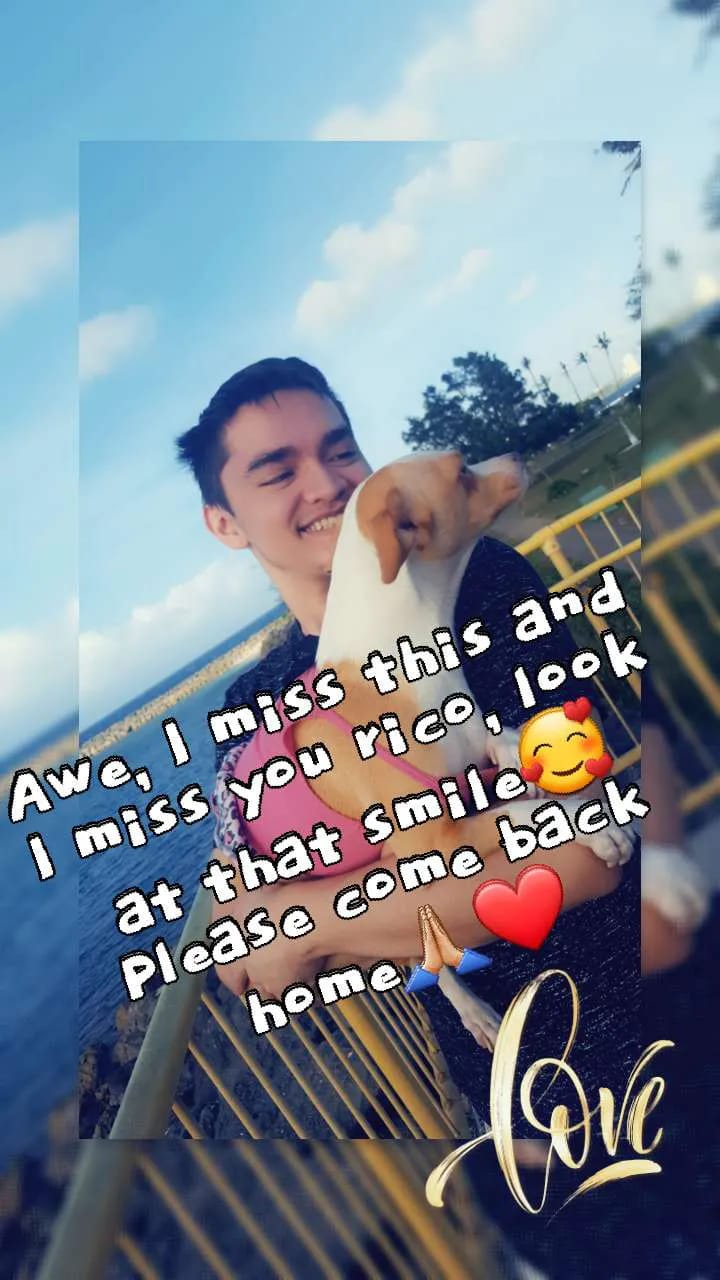 A mother is begging Guamanians to please remain on the lookout for her son, Rico Pereira, 26, who has been missing since May.
"My son has been missing since May 18th," Shirleyann Marie Sanchez wrote about Mr. Pereira Friday. "I filed a missing person's report and it's their job to find him and make sure he's not being held against his will. I'm trying to understand that they've been busy, but I don't, sorry."
Guam Police Department officials did not provide any response to Kandit's request for an update on its search, or if any resources at all are being dedicated to finding the young man on this 212-square-mile island. Silence from GPD has become a hallmark of the Leon Guerrero administration, which campaigned on a promise of transparency.
Mr. Pereira was last seen May 18, 2021 walking along Alageta Road in Dededo. He was wearing khaki pants, dark gray or black shirt, and Vans sneakers. He has green eyes, and stands at 5'4″ with black hair.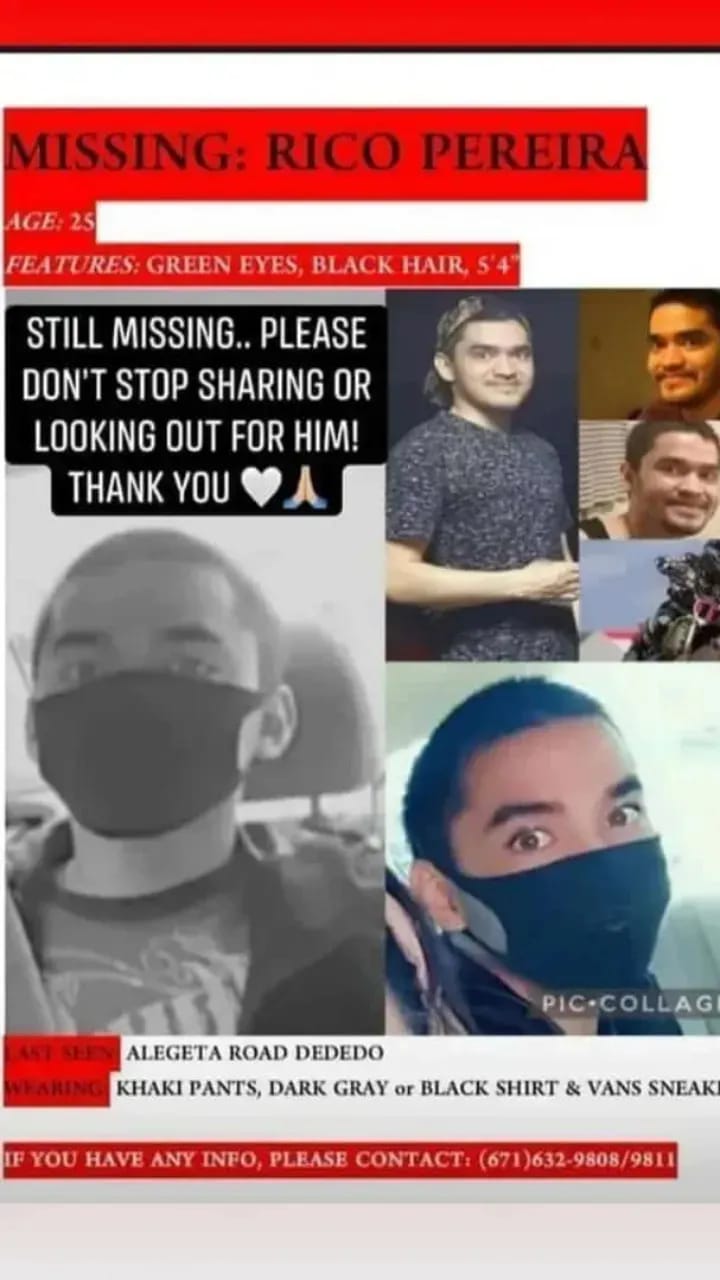 Police have had success recently recovering the bodies of two men – Adam Messier and Michael Castro – who went missing in 2017 and 2020, respectively. In the Messier case, police only were able to locate his remains after catching a break in the case stemming from an unrelated arrest. Castro's remains are believed to have been located with the help of one of the men accused of his murder – Troy Damian. Mr. Damian has since been released from jail pending trial.
"After discussions with defense counsel and after consultation with detectives in the Guam Police Department, prosecutors extended an offer to agree to allow Mr. Damian to be released on very specific conditions, including that he direct police to the location of Michael Castro's body and police recovering the body," attorney general's spokeswoman Carlina Charfauros told Kandit October 28.
Ms. Sanchez posted her comments about her still-missing son on a Kandit story regarding Mr. Damian and murder defendant Matthew Manibusan's court-ordered release from jail pending their trials.
If you have any information regarding Rico Pereira's whereabouts, please call the GPD at either (671) 632-9808 or (671) 632-9811. If you want to volunteer information and do not want any questions asked of you, or want to remain completely anonymous, please call Guam Crime Stoppers at (671) 477-HELP.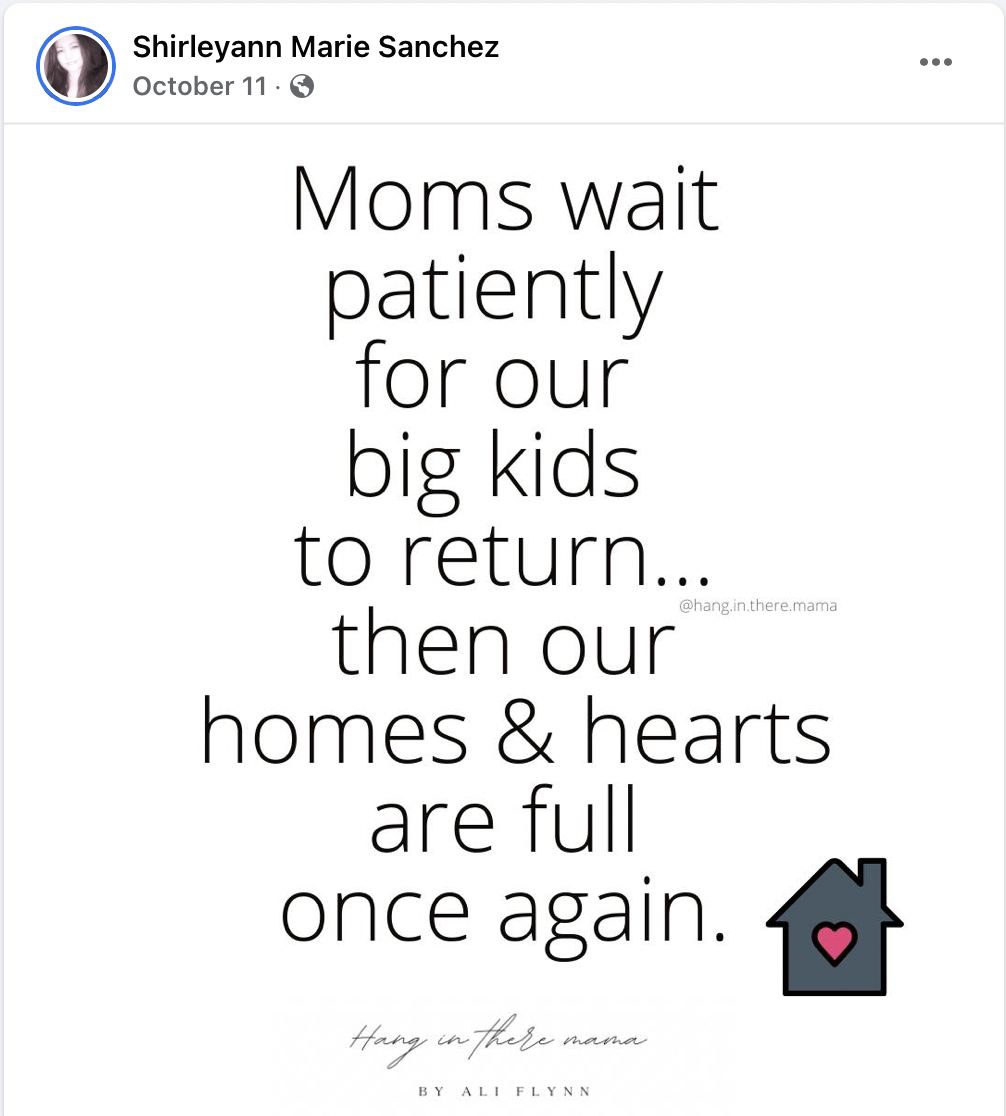 "If anyone has any information about my son, Rico Suave Pereira , who he's with, or his whereabouts, please let us know, please," Ms. Sanchez wrote on August 20 this year. "Tomorrow (August 21) is his birthday and we are hoping to celebrate his safe return home and also his birthday. And thank you all so much from the bottom to the top of my heart and depth of my soul for all of your prayers, help and support through this difficult time. We greatly and sincerely appreciate you all."
Her social media posts since her son went missing is dominated by requests for Guamanians to continue sharing his 'missing' flier and to be on the lookout for her son.
Kandit has noticed a significant uptick in violent crime cases that have been brought before a magistrate judge over the past couple years. The surge in violent crime has corresponded with a significant decline in the number of police officers on GPD's force, which is – for the first time in years – below 300 uniformed officers.