The Guam Ancestral Lands Commission expects Northern Market LLC to start paying its lease payments to the government of Guam. But, according to its 2020 balance sheet, the nine-year-old company hasn't even cleared a million dollars in assets.
This company, according to a December 2013 lease with the GALC, was supposed to develop a multi-million dollar shopping center at the corner of Route 3 and Marine Corps Drive Dededo.
The Calvo administration gave the Calvo-owned company a sweetheart deal. GALC set the lease payment at 50 cents a square meter per month on more than 13 acres of prime real estate. Northern Market has never paid full rent since it got the lease. The Calvo-appointed GALC thrice granted the company rent abatement during the term of former Gov. Eddie Calvo.
And for the past two years, the GALC has granted a full deferral of rent. That deferral expires November 1, this year.
Northern Market says it has "made significant progress towards finalizing a ground sublease arrangement with a major anchor tenant, which will immediately require improvements totaling over $350,000 to prepare the property for construction," vice president Carlos Camacho wrote to the GALC in a November 8, 2021 request for the latest deferment. "After said tenant begins its construction and establishes a presence on the property, the project will become more visible to prospective tenants and likely motivate businesses who are already committed to advance their construction plans as well."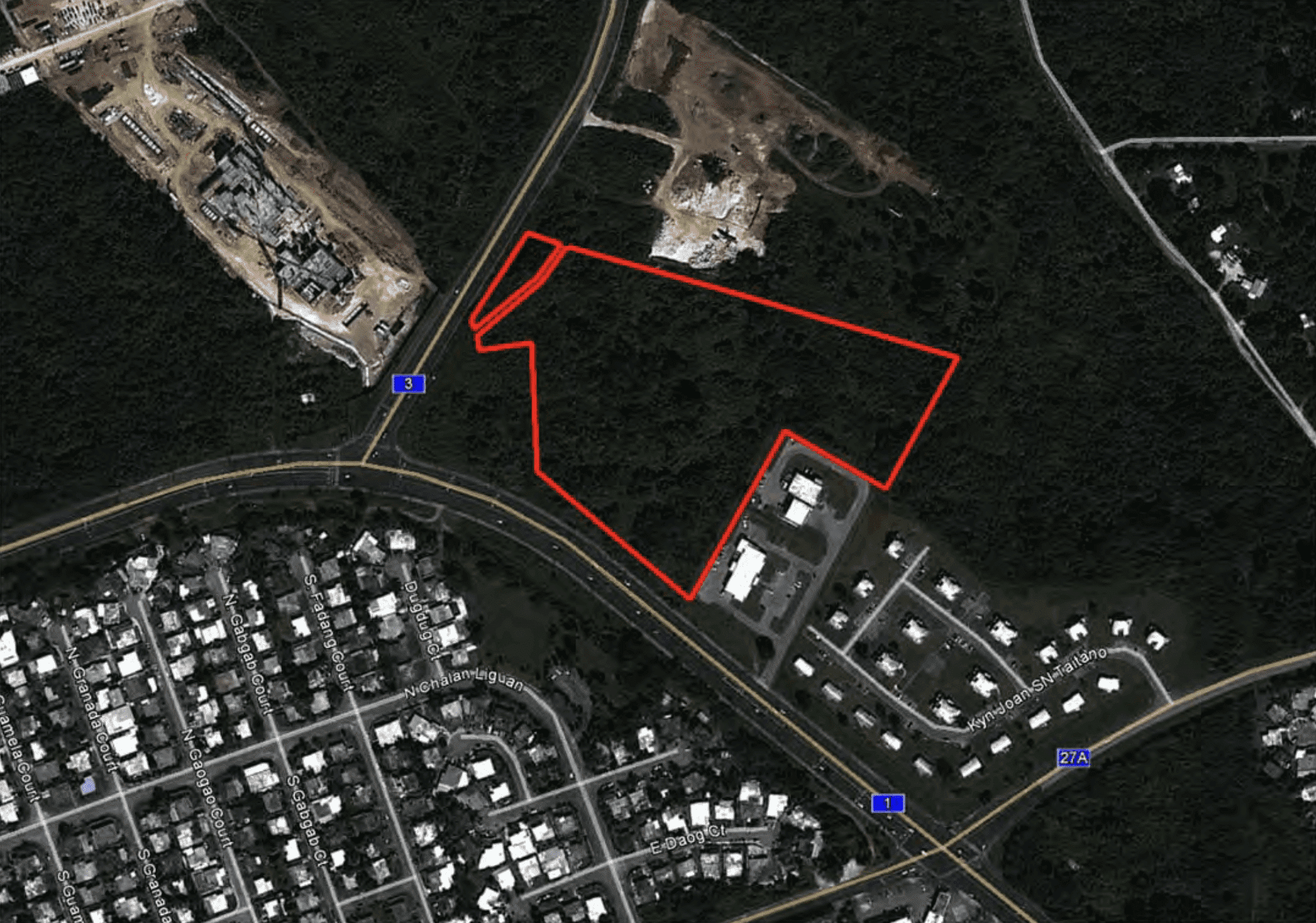 $3,943 in the bank
Mr. Camacho went on to explain how the company now needs to "incur substantial costs for updated plans, building permit fees, construction costs, etc. associated with the pads. In order to proceed with readying the infrastructure needed to accommodate these tenancies, Northern Market must make a substantial investment into updating construction plans and securing favorable construction contracts."
Attached to its letter was its 2020 balance sheet as of December 31, 2020. According to that balance sheet, Northern Market had $3,943 in cash in the bank, $857,234 journalized as "Work in Progress," and $27,196 in other deposits, for total assets of $888,373.
"We are looking at November this year, when they start to pay their rent and clear some of that back rent," GALC executive director John Burch told Kandit.
Asked whether he agreed with his commission about its six decisions to either abate or defer Northern Market's lease obligations, Mr. Burch said, "It is not my place to second guess the commissioners."
The GALC remains composed mostly of members appointed by former Gov. Calvo. Mr. Calvo's first cousins own the majority of Northern Market LLC.