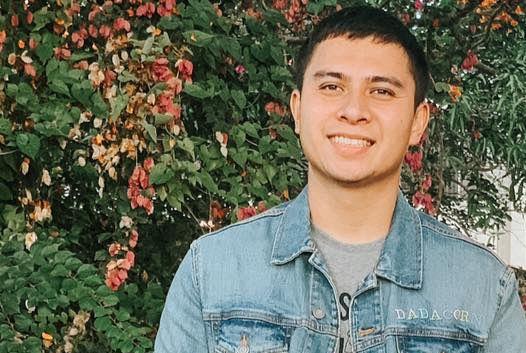 The attorney general of Guam, Douglas Moylan, has corrected an injustice his predecessor committed against a Guam Police Department officer, according to the Office of the Attorney General of Guam.
On March 9, 2022, officers responded to Shell gas station in Dededo, where a man allegedly was terrorizing employees. Among the responding cops was officer Justin Quenga.
"The facts show that GPD was called about Mr. Iopy Rudolph shooting rebar(s) at an employee of Shell Gas Station with a slingshot," Mr. Moylan said in a news release announcing his office's decision to dismiss the case. "Upon responding, Mr. Iopy Rudolph, who had been witnessed drinking alcohol, refused to exit his vehicle.  In fact Mr. Iopy Rudolph began to rev his engine and struck the officer twice and was shot in response."
"The Shell gas station manager who witnessed the shooting even stated and would have testified that Officer Justin Quenga acted in self defense," Mr. Moylan announced.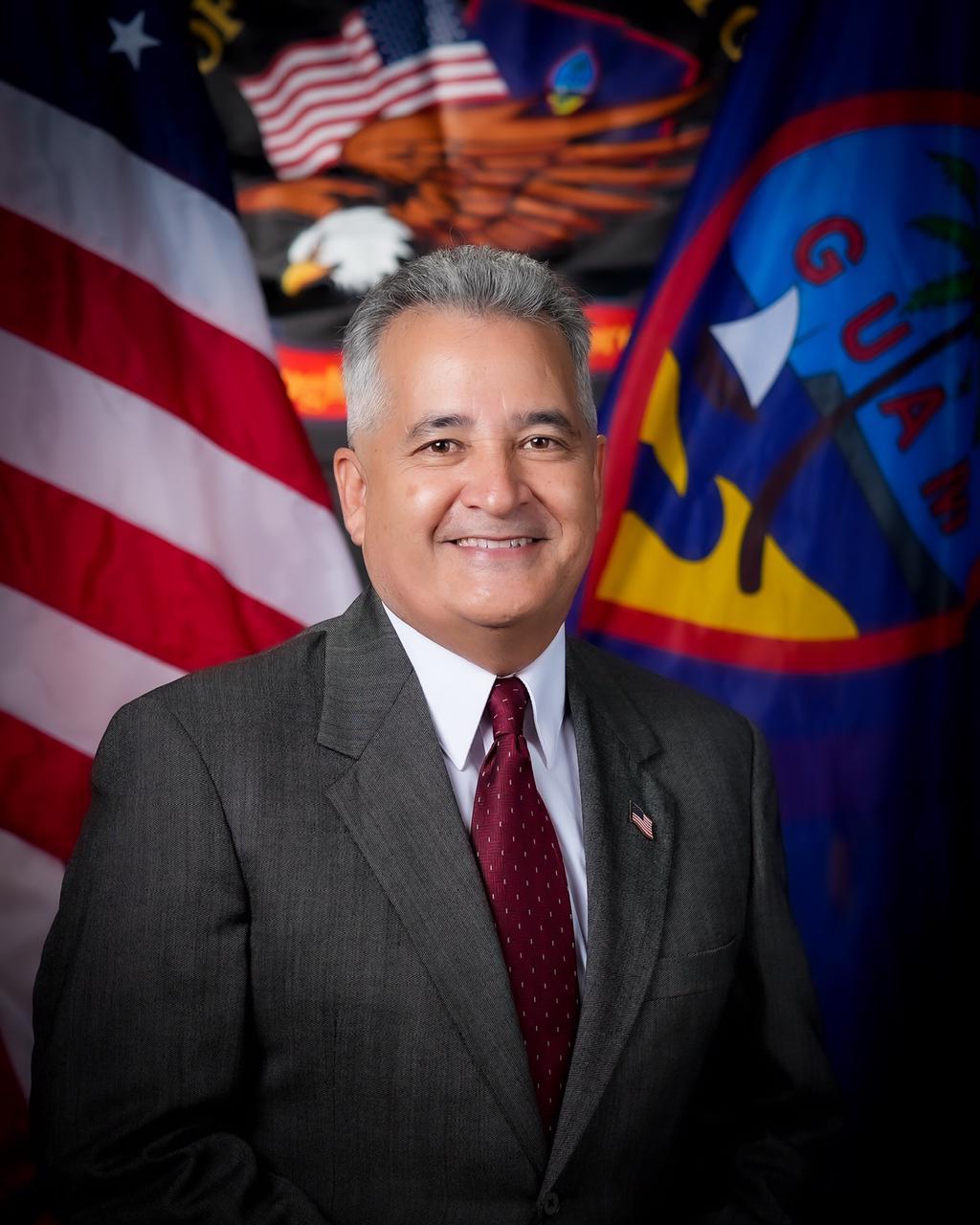 "After careful review we decided to dismiss this case without prejudice in the interest of Justice.  This case was charged by AG Leevin Camacho against a Guam Police Officer who shot Mr. Iopy Rudolph whilst in the performance of his duty," Mr. Moylan said.
The current attorney general has publicly stated his commitment to weeding out police corruption. He also has invited victims of police corruption to report such crimes to his government corruption task force within the OAG. In this case, however, the AG – based on the evidence – appears to be protecting a dutiful cop from the whims of bad politics.
"This AG stands  behind all law enforcement officers who risk their lives in the field to protect us from harm," Mr. Moylan said. "This case should never have been charged and I directed the charges brought by the former AG to be dismissed after my, and my team's, careful review.  My job is not only to root out bad law enforcement officers, but also to protect those officers who act within their authority in protection of others in situations that many of us would never want to face."
Former AG's conduct scrutinized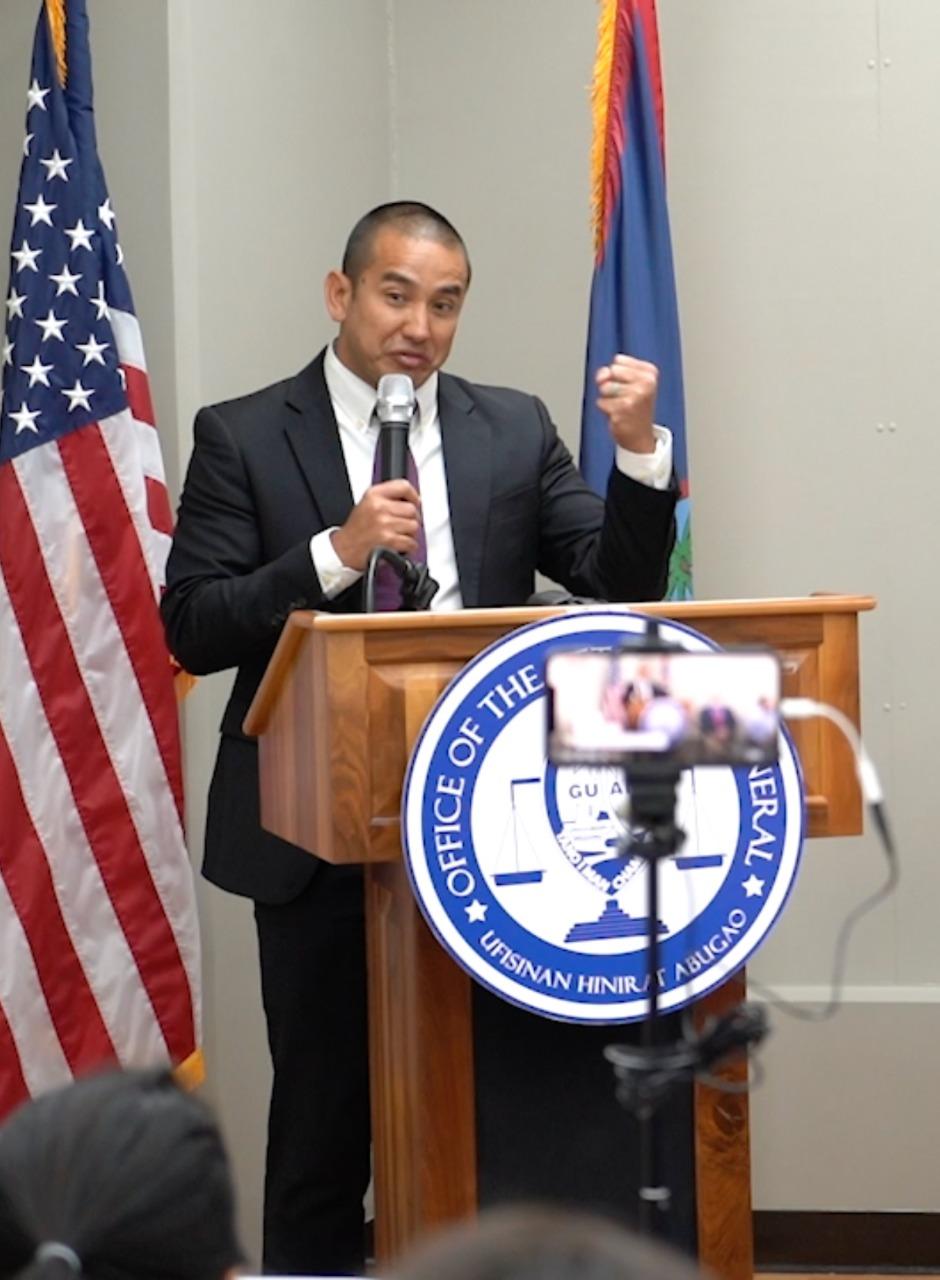 Mr. Moylan is not the first attorney to question Mr. Camacho's ethics and decisions while he was AG. Sources familiar with the prosecution division, including former prosecutor Peter Santos, have accused the former AG of unethically leaning on prosecutors to charge defendants, where probable cause did not support the charges. Mr. Santos and other sources have said Mr. Camacho's decisions have been motivated by his desire for public and political support.
For instance, the former AG had Nakita Aguon charged with a misdemeanor driving while intoxicated charge in the red Jeep – Jerry's Kitchen case. This was despite OAG knowledge of an eye witness, who identified another woman as the driver of the Jeep that destroyed Jerry's Kitchen in early 2021. Also in the police reports are the notes of investigators of their interview with the first officer to arrive on the scene of the crime. That officer, according to the notes, told investigators Ms. Aguon was the only woman occupant of the Jeep who appeared to be sober.
The former AG also originally charged Nicholas Moore and Eric Salone in an Agana Heights shooting incident that occurred on October 15, 2020. Mr. Camacho dropped the charges against Mr. Salone and entered into what has been called a "sweetheart deal" with the former defendant that guarantees Mr. Salone will not face any jail time. During the trial against Mr. Moore – which since has been dismissed without prejudice – the defense argued its theory of the case that the one person offered immunity was allegedly the actual gunman.
Mr. Camacho's treatment of police officers, who are accused of misconduct, or abusing their positions of power, also has been criticized. Despite numerous complaints to his office of the misconduct of GPD officers who were in the now-defunct Mandana Drug Task Force, the former AG did nothing to investigate or to bring charges against them. Recently-unsealed documents in the U.S. District Court of Guam, however, disclose allegations by the Federal Bureau of Investigation that validate the local complaints to the AG about some of the Mandana officers. FBI agents, in sworn affidavits to the federal court, said evidence from their massive investigation shows high-ranking police officers were on the take from drug lords they were protecting.
Among the former members of the Mandana task force was former GPD officer Joey Aguon, who was caught on video punching a cuffed defendant as the defendant was being escorted into a police car. Mr. Camacho decided to not prosecute Mr. Aguon.