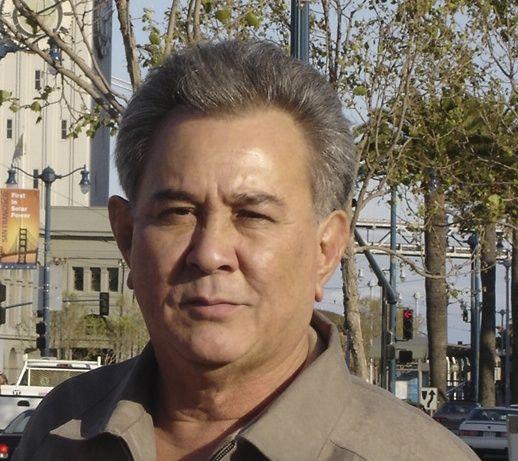 Nicholas Moore's lawyer – David Lujan – isn't just trying to cast reasonable doubt on the accusations the attorney general made against Moore. Taking it a step further, he's not simply trying to prove Moore is innocent.  David Lujan appears to be using the trial against his client to show to the jury and to the public that Mr. Moore's former co-defendant, Eric Salone, should be standing trial, and that the attorney general is letting Salone walk free. And today, Kandit has breaking news about an extraordinary admission from the prosecutor in the case that appears to shift the blame from Moore to Salone.
In a trial against Mr. Moore that started in July, the Talofofo resident is facing felony aggravated assault and terrorizing charges on allegations he shot Brian Mendiola in the leg the night of October 15, 2020. Here are the facts of the case that have been brought to light so far:
Eric Salone, a Navy sailor stationed on Guam since 2016, said he met Moore and others, and they established a friendship based on illegal drug abuse.
On the evening of October 15, 2020, he was the passenger in a black Ford F-150 truck Moore was driving, when they approached an Agana Heights driveway, where four people were standing.
Two of those people were Curtis Garrido and the victim in this case – Brian Mendiola.
While Eric Salone has alleged both he and Nick Moore shot out the truck with separate guns, and that it was Moore's gunshot that hit Mendiola, Curtis Garrido told police he heard only one gunshot.
Mr. Garrido further told police that it was Salone, not Moore, who shot the gun.
Mr. Salone said that he shot at the ground.
The evidence shows that a thirty-eight-caliber bullet fragment pierced Mr. Mendiola's leg.
Mr. Lujan has spent five full days in court obliterating Mr. Salone's witness testimony under cross examination, according to prosecutor Grant Olan. "During oral argument, on September 9, 2022, the Court implied that defense counsel had irredeemably undermined Mr. Salone's credibility," Mr. Olan wrote in a court filing.
And in an extraordinary motion filed in court this week by Mr. Olan asking Judge Alberto Tolentino to end Mr. Lujan's cross examination of Salone – the prosecution has yielded to certain facts Mr. Lujan was able to establish. The following is taken directly from his motion:
"Through its cross-examination of Mr. Salone, defense counsel have established that: (1) the bullet from the gun that Mr. Salone claims to have fired at the ground could have ricocheted off the ground and struck Mr. Mendiola; (2) Mr. Salone's DNA was on the .38 caliber revolver; (3) Mr. Salone is aware that the bullet retrieved from Mr. Mendiola was a .38 caliber bullet; and (4) other witnesses yet to testify have claimed that only one gun was fired and Mr. Salone was the shooter. Defense counsel also have established that Mr. Salone has lied about a number of key facts. Mr. Salone admitted, for instance, lying to Agent Craig Perry about the Defendant handing him the .45 caliber gun, which he now maintains that he picked up from a case on the floor of the Defendant's truck. Moreover, video from his interview with Agent Perry established that Mr. Salone initially said that he fired the .45 caliber gun before Nick fired the .38 caliber gun, before correcting himself and maintaining that the Defendant fired first. Defense counsel have further impeached Mr. Salone's credibility and motives by extensively questioning him about: (1) his history of drug use; (2) marijuana that he has sold; and (3) benefits that he may receive by virtue of his cooperation in this case, including a plea deal that precludes additional jail time and possible favorable discharge from the Navy."
The attorney general, days before the trial started, entered into a deferred plea deal with Mr. Salone that essentially exchanged Mr. Salone's testimony against Mr. Moore for Salone's freedom. This was done despite the government's knowledge throughout the investigation of witness claims that Salone was the actual shooter and not Moore.
Curtis Garrido was interviewed by police detectives on April 30, 2021, according to a May 6, 2021 report by a Guam Police Department official identified only as "Detective Palacios." Mr. Garrido is an eye witness to the shooting. Mr. Palacios reported that in the interview, Garrido stated that the passenger – "the black guy" – fired the shot, and not "the white guy," who was the driver. Mr. Salone is black; Mr. Moore is white.
About a month later, police interviewed Mr. Salone's friend, Javier Mercado, who told detectives that Salone bragged about shooting a man.
In unrelated stories Kandit has published regarding Attorney General Leevin Camacho, inside sources close with the prosecution division have accused Mr. Camacho, among other misdeeds, of unethically leaning on prosecutors to charge people in high-profile cases, where probable cause did not exist to charge defendants. Kandit has reached out to attorney general's spokeswoman Carlina Charfauros, asking whether Leevin Camacho had personally involved himself in the decision to charge Mr. Moore in this case and in the Michael Castro murder case – which is related to this one. We also asked Ms. Charfauros whether the attorney general had personally involved himself in the decision to let Mr. Salone walk free.
The Office of the Attorney General is refusing to comment at this time, with Ms. Charfauros telling Kandit, "This is an active and ongoing trial where any extrajudicial statements made, to include answers to your specific questions, could affect the outcome. The OAG cannot comment at this time."
Meanwhile, Mr. Olan's admissions to the court that may possibly tank his case against Moore truly is a rare instance, court observers say. "This is a nearly-unprecedented move that showcases the young prosecutor's commitment to ethical conduct in the criminal justice system," one observer told Kandit on condition of anonymity.
It should be noted that Grant Olan was not the original prosecutor in this case, and was only handed the case right before the July trial began. Defense counsel have yet to respond to Mr. Olan's motion to end the cross examination of Salone, and Judge Tolentino has not called the parties and the jury back to court for the trial to continue. Among the more interesting components of this case has been an admission in open court – but outside the presence of the jury – that Mr. Salone's DNA was also found on the gun that allegedly was used to murder Michael Castro. Mr. Moore also faces trial in that case. Mr. Salone was never charged with any crime involving Michael Castro's disappearance.
That trial will not be set until the current trial is done.
(In this clip of an April 2021 NCIS-GPD interrogation, Eric Salone tells a federal agent he was not in Nicholas Moore's truck the night of an October 15, 2020 shooting that left Brian Mendiola injured. During Moore's trial, where this clip was played in open court, Mr. Salone's testimony changed. He said he was in the truck, when Brian Mendiola was shot, and that he in fact fired a gun out that truck. Mr. Salone admitted on the stand to lying several times to investigators.)