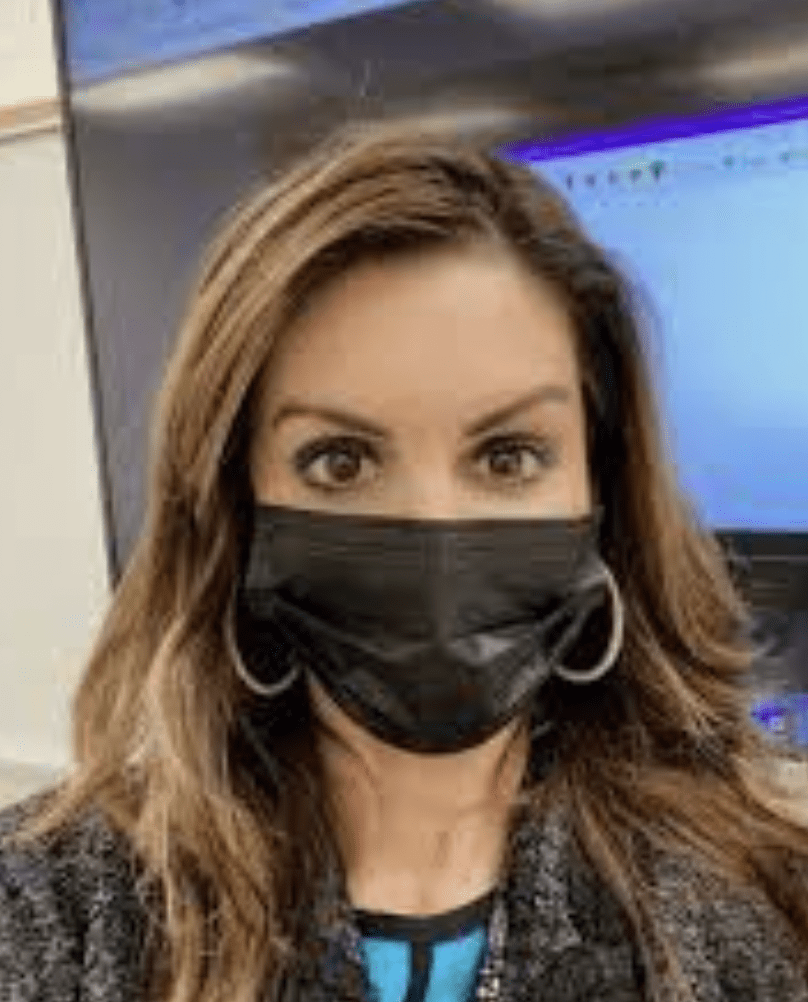 Marie Miller, the Washington, D.C.-based lawyer prosecuting the Hansen Helicopters Case in the District Court of Guam, is blocking a defendant's attempt to bring one of Miller's witnesses to Guam to testify in an evidentiary hearing against her.
One of the defendants – Kenneth Rufus Crowe – has moved for an evidentiary hearing, among other requests he made to Judge Frances Tydingco-Gatewood, to determine whether Ms. Miller lied to the court and whether she conspired with one of her witnesses to entrap Mr. Crowe's attorney, David Lujan.
The witness referred to in this matter is Jose Eduardo Marinho Goncalves (Mr. Marinho). Mr. Marinho is a Spanish citizen, who used to be a pilot for Hansen Helicopters's now-defunct Guam operation. The executives of the company were indicted in 2018 for allegedly engaging in a conspiracy laced with fraud and wire fraud in the operation of aircraft throughout Micronesia. Mr. Marinho's deposition, taken in 2020, was to be used as testimonial evidence for the prosecution; and it was anticipated he would not testify in person during the trial.
The case is in the eve of the trial phase, with jury selection ongoing.
The prosecution may be rethinking its use of Mr. Marinho's testimony following dramatic events that unfolded in the case this past week. On Tuesday, Mr. Lujan played in open court a video that Mr. Lujan alleges was an attempt and conspiracy led by Ms. Miller to entrap Lujan. The video was sent to Lujan's client, Mr. Crowe, on February 19 this year.
Lujan alleges entrapment scheme
The February 19 video from Marinho to Crowe is about three minutes long, and shows Mr. Marinho saying he lied about the defendants because the government threatened him, and that he said whatever the government wanted him to say in order to avoid going to jail. He also said he wanted to come to Guam to tell the truth in open court, and to tell the judge and the jury exactly what the government did. He provided his phone number in the video and said for Crowe's attorney – Mr. Lujan – to call Marinho to arrange for the testimony.
On February 25, Mr. Marinho emailed Ms. Miller. Among his statements, he said, "Marie Miller, please don't tell them I'm going with you and let them think I'm with them and I'll get you more proof."
Mr. Lujan alleges this is proof Marinho and Miller conspired to entrap Lujan into calling Marinho at his behest, and thereby establishing a charge from Miller that Lujan was witness tampering or trying to intimidate a government witness.
That position seems to be corroborated by another February 25 email from Marinho to Miller that states, in part:
"Hafa adai senora Miller.

"I'm waiting if Hansen's lawyer call me.

"Joseph told me that Rufus [Crowe] said that this is the solution to cancel my deposition, a way for me to report under law that you from government took my irregular deposition to annul everything, you will get in trouble, it will delay and everything may even prescribe."
"The government's misconduct clearly demonstrates a degree of personal animus against defense counsel that directly contradicts a prosecutor's ethical obligation to seek justice," the motion to disqualify the prosecutors states. "Here, the prosecutors have manifested an unabated personal interest in impugning the integrity of Crowe's counsel, David Lujan. Particularly disturbing is the fact that government counsel, and particularly FAA counsel Marie Miller, has consistently engaged in character assassination  against Lujan that has injected the poison of government vindictiveness into the government's entire handling of this case. As such, the prosecutors have a conflict for which, at this stage in the litigation, mandates the remedy of disqualification."
Judge Tydingco-Gatewood hinted she will be ruling in the government's favor, but has taken the matter under advisement.
Witness emails prosecutor
As the lawyers were arguing their points in court Monday afternoon, Mr. Marinho emailed Ms. Miller purportedly explaining to her why he sent Mr. Crowe the video and saying "I have never said that the Government forced me to lie." We provide the entirety of the email below:
"Hafa Adai senora Miller,

"I hace (sic) just seen this news in the newspaper today, I don't know if it refers to me.

[Link to Guam Daily Post story Sunday]

"As I told you, after speaking with Joseph the American and another pilot who lives here in Spain, they made me see that with my help to Hansen, they could get me a lawyer and help me not having a problem with them in the future neither with the Government of the United States, because in the future the Government of the United States could do something so that I would lose my pilot's license that should not be trusted.

"At first I was scared and I sent a video to Rufus [Crowe], but I have never said that the Government forced me to lie, because I have always told the truth in my deposition, the only thing was the way I was held, but seeing the American laws a foreign citizen can be retained to clarify a crime.

"I'm sorry if this has gotten you into any trouble, it's a good thing that several conversations with Joseph are recorded and some of them scared me not to continue my deposition against Hansen because they can kill me in the future.

"The next days with these doubts I decided to continue with the truth because their intention was to pay a lawyer to get a new deposition of mine and delay the trial further or simply lie that you are trying to annoy Lujan, something they thought of delaying and get you out of the way, because you are very intelligent and hard-working and stand up to him.

"Sorry, I shouldn't have fallen into this trap and I hope you don't have any problems.

"Br, Eduardo."
The email was entered into the public court record Tuesday
Marinho makes contact again… with Crowe
Tuesday, after the trial, Mr. Marinho again contacted Mr. Crowe, this time reasserting what he said in the February video and completely contradicting his email two days earlier to Ms. Miller. On Tuesday evening, Mr. Marinho reached out to Mr. Crowe via WhatsApp. The conversation went as follows:
MARINHO: The lawyer public defender will be call me about in one hour, I can tell him I will go by my self to Guam and early Thursday I will be in front of the judge. Tell to Lujan I need a flight ticket  to flight to Guam or send me the money by westernunion I can buy my own for today and tomorrow I will be in Guam.
MARINHO: I request 3 things buddy.
MARINHO: First; Clear my name with you guys from Hansen forever. Second; A boar and a one-year contract full salary and if possible Japanese boat if not I can take any. third; At the end of my contract you give me a recommendation letter for my next job and a certificate of hours more with the previous one and a big hug.
CROWE: Who is this?
MARINHO: Ed
MARINHO: In front of the judge I will ask for guarantees of no retaliation from the government and these 3 person will be out from hansens cases
Mr. Lujan raised the matter in court Wednesday and said he wants Mr. Marinho to testify under oath about the assertions he made to Crowe that prosecutors coerced him to lie in his deposition against Crowe and the other defendants.
Ms. Miller objected, but the judge allowed it to happen. Mr. Lujan said he will personally pay for Mr. Marinho's plane ticket and accommodations. Following the proceedings in court, however, Ms. Miller informed Mr. Lujan the federal government may not allow Mr. Marinho to enter Guam because of his foreign status.
By Wednesday afternoon, Mr. Marinho's court-appointed attorney, Joseph Razzano, notified the court that Marinho "no longer intends on traveling to Guam for live testimony in this case. However, Mr. [Marinho] Goncalves will agree to testify via zoom at the Court and counsels' convenience."