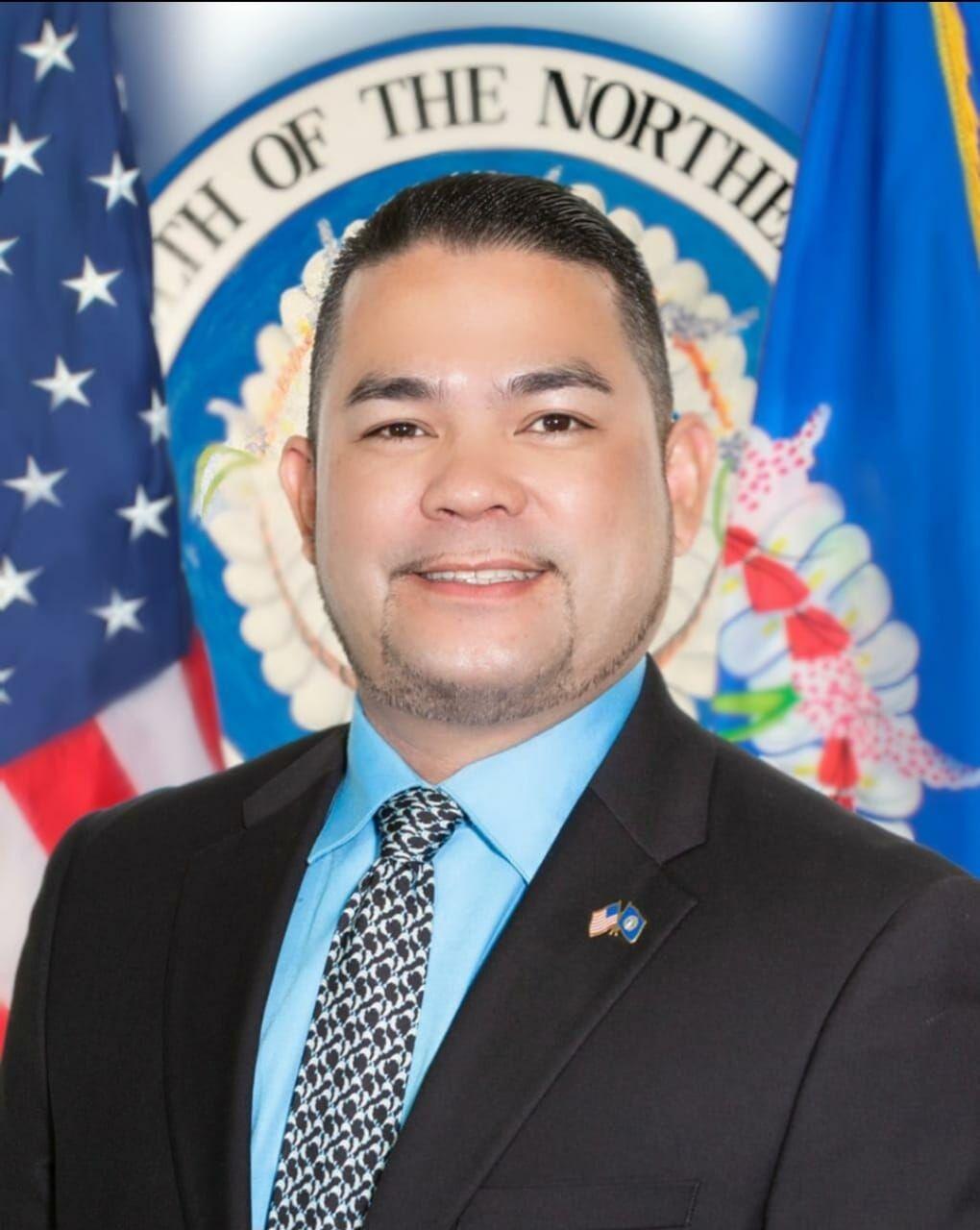 Sen. Vinnie Sablan more than two years ago said he would disclose receipts proving his use of $5,000 in monthly allowances from the CNMI's taxpayers were for public purposes. The existence of those receipts remains a mystery. The now-candidate for lieutenant governor has never made good on his promise.
It was December 26, 2019, when Kandit sent an Open Government Act request for receipts to all the members of the CNMI House and Senate, who availed of the monthly allowance.
Mr. Sablan was among the senators, who took the maximum $5,000 per month allowance. He stopped taking the allowance in 2021, when the new legislature came to session.
Mr. Sablan on January 4, 2020 responded to Kandit's OGA, stating: "I am in the process of compiling invoices, and will let you know as soon as they are ready for your review."
Kandit followed up with the senator on March 3, 2020. He responded, "I will have my staff prepare them. I'll have my chief of staff email you when they are ready." Two days later, after Kandit confirmed its Saipan correspondent was available to inspect the documents, he replied, "My staff started compiling yesterday. I'll have her check with the bureau how much the copies will be and I'll have her get back to you today to schedule once she's done."
Neither he nor his staff ever called or emailed.
Nine months later, on January 25, 2021, Kandit followed up with the following email message: "Buenas, Senator. I am following up on this. Also, do you plan on taking the monthly allowance this term? If so, for what purpose?"
Sen. Sablan replied the following day: "Good evening and Happy New Year Troy. My apologies for the late reply. With the current financial situation, I have no intentions on requesting to receive the monthly allowance."
On October 7, 2021, Kandit followed up again: "Hafa adai, Senator! May I follow up on the first part of my January 25, 2021 email to you? It was a follow up to your March 5, 2020 email response regarding the receipts from your use of the legislative allowances in 2019-2020. In your email you said your staff was compiling and you would let me know when we could review the documents. Thank you so much."
Mr. Sablan on October 12 replied: "Good morning Mr. Torres. I've forwarded this to my staff.  They will get back to me as soon as possible.  We are currently migrating into a new financial system/program (software) being implemented by the Department of Finance and the staff are training on the new system.  Additionally, I have not availed of any legislative allowance since. Thank you."
Neither the senator nor his staff have furnished any of the receipts or replied since then.
The Senate Official Rules of Procedure provides under Rule 13, Section 2(a)(6)(A) that:
A member of the Senate may use a portion of the funds under the member's individual office account as an allowance of $5,000 per month to defray the costs of food, lodging, and other incidental expenses related to community events and activities and other expenses incurred by reason of attending to legislative business in any Senatorial District and outside the Commonwealth. A senator may charge the member's office account for (a) per diem to cover food and lodging, (b) ground transportation and (c) cost of airline transportation to attend legislative business in any Senatorial District and outside the Commonwealth. Costs of transportation for airfare and car rental shall be charged to the member's office account through regular travel procedures.
Kandit has asked for Mr. Sablan's receipts to prove that his expenditures of the allowances he received were used as allowed, and for legitimate public purpose.