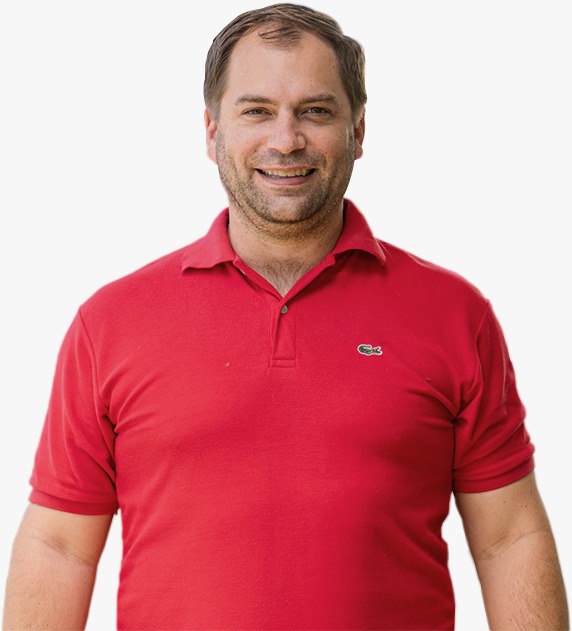 "You're actually uneducated, as I found a lot of people on the island." – Matt Strickland
"[Y]ou guys (are) trying to stop Modern Realty from taking over. Best believe buddy, we're coming for all of you. So if you want to stay in business step up your game." – Matt Strickland
"The Navy is aware of the accusations against LT Strickland and the alleged conduct is incompatible with the Navy's ethos and core values." – Lt. Commander Katherine Koenig, Joint Region Marianas
"This guy should not be in the Navy. And he definitely shouldn't be in the real estate business." – veteran and alleged victim
With every new allegation made against a real estate agent and broker on Guam comes the cold realization that no matter how alluring the marketing, or the appearance of professionalism, you just can't trust many people in the business.
Real estate broker James "Matt" Strickland is the subject of several complaints ranging from unethical to illegal conduct in his profession. He denies it all.
Mr. Strickland is the principal broker and owner of Modern Realty, Guam. He admitted also to being an active duty member of the U.S. military command on Guam; reportedly in the Navy. In an August 13, 2021 letter to then-president of the Guam Association of Realtors, Shawn Blas, Mr. Strickland wrote, "I'm a nuclear trained naval officer with a top secret clearance, awarded many times over for the highest levels of integrity and honor, courage, and commitment."
Modern Realty Guam perhaps is the island's fastest-growing brokerage firm, with a sleek and easy-to-use one-stop website and excellent social media marketing, especially to U.S. military service members and veterans. In July, a married couple – a military member and her medically-retired combat veteran husband – moved to Guam, fell in love with the island, and wanted to buy a home. He was referred to Mr. Strickland.
"We hit it off, and he showed us this house in Ipan that we just fell in love with," the veteran, who asked not to be named, told Kandit. He and Mr. Strickland became friends and communicated and hung out often, he said.
Strickland said otherwise. Kandit told him the name of his accuser and asked whether he knew him. "It sounds familiar, but I don't recognize it," the realtor replied. The following day, and in response to Kandit's first discussion on the accusations, Mr. Strickland referred to this veteran in another forum as, "the only client I've ever fired. He's been completely obsessed with me for the past six months. We even had to move."
Rewind the clock. Six months ago, the veteran and his military wife came to Guam and within days met Strickland, according to the veteran. Strickland then showed the couple the home at 176 Cruz Heights, Ipan. Based on disclosures, the couple made an offer to purchase the home for $600,000.
"We had to back out because we found all these problems he didn't tell us about," the veteran said. "Plus, during the due diligence period, we just happened to find out that he owned the house, and he never disclosed that to us." Real estate agents representing a buyer must disclose to the buyer if that real estate agent owns the home pending purchase, according to the realtors code of ethics.
The 'problems,' according to the veteran, included leaks and rotting wood on the exterior that, "he clearly tried to cover up," and, worse, non-disclosure that the roof wasn't fully concrete.
Aside from telling Kandit he was not familiar with this veteran, Mr. Strickland said he does not own the Ipan house in question.
"The only house I own is a house I literally just bought, like, a couple weeks ago," Mr. Strickland told Kandit Tuesday. "I think he might have me mixed up with somebody else." The veteran said there is no 'mix up,' and said he's not surprised Strickland "will lie. He's a very charismatic person."
Documents disprove realtor's claim
The veteran gave Kandit a Guam Residential Purchase Agreement dated August 6, 2021 showing the offer he and his wife made on the Ipan home. According to this document, Modern Realty Guam acted as both the listing and selling agent, meaning Strickland's brokerage firm represented both the veteran and his wife, and the seller of the property.
And according to page 7 of 7 of the purchase agreement, the seller of the house, contrary to Mr. Strickland's assertion to Kandit, was Strickland. His digital signature purportedly appears on the 'acceptance of offer' portion of the purchase agreement, and his digital initials purportedly are on every page of the document.
Prior to closing the deal and finding out about the nondisclosure issues, the veteran said he and Strickland entered an agreement, where the veteran would purchase a closet system, and Strickland would pay him back. "I spent over $900 on it and I gave him the receipts," the veteran said. "But after it all fell through and I asked him for my money, he said so smugly, 'oh, will you look at that? The amount of money I owe you is exactly the same as the truck repair.' I never even agreed to any cancellation fee anywhere." (More on the truck repair below)
The veteran filed complaints against Mr. Strickland with the Guam Real Estate Commission, Guam Association of Realtors (GAR), Joint Region Marianas (JRM, the island's military command), and Naval Criminal Investigation Services (NCIS).
"No, I've never heard of any of this," Mr. Strickland said, when asked whether he's been served with any notice of complaint against him. He also denied having any knowledge of a Superior Court of Guam small claims judgment against him for the nearly-$1,000 closet system purchase deal.
The veteran provided screen shots to Kandit of what allegedly are WhatsApp messages between he and Strickland between August 16, 2021 and October 6. On top of messages purportedly evidencing Mr. Strickland's knowledge of the disclosure issues the veteran raised, the messages indeed show the agreement for Strickland to pay back the veteran for $943.83. Receipts from the Home Depot are in the messages as well.
Charged nearly $1,000 for helping restart car stuck on side of road
Prior to the dispute, the veteran's truck stalled on the road, and he said he called Strickland to help him. "He didn't buy anything, he just came over and helped me and my truck started back up," the veteran said.
In the messages, and after days and several attempts of the veteran trying to get his agreed-upon reimbursement, the WhatsApp messages appear to show Strickland telling the veteran: "my bill for services rendered for your truck repair happens to be the same amount of these 2 receipts. Crazy."
The veteran and his wife then took the matter to the U.S. Navy's Legal Assistance Department. Despite Mr. Strickland's assertion he had never heard of any of these allegations, an October 28, 2021 letter from Lt. Tao T. Khuu, Judge Advocate General's Corps to Mr. Strickland tells the Naval officer he is, in fact, contractually obligated to pay the couple back. "A material breach occurred because you did not reimburse the [name stricken] after they had purchased and delivered the closet system and supplies. The damage of this breach has cost the [name stricken] a loss of $943.83 … If the [name stricken] do not receive the promised reimbursement from you within 7 business days of receipt of this notice, they have been advised to pursue damages caused by the breach as well as appropriate fees, costs, and interests caused by you through the judicial system."
Mr. Strickland did not pay the couple, and so they filed Small Claims Case 284 in the Superior Court of Guam on November 10, 2021. According to court documents, Mr. Strickland indeed was physically served a copy of the complaint by a process server, despite his claim to Kandit that he was completely unaware of even the claim against him. According to a December 27, 2021 filing, a default judgment in the amount of $943.83 plus plaintiffs's costs of $151.11 was entered against Mr. Strickland.
"He has not paid," the veteran said, "so the next step is to apply for a warrant for his arrest."
"We're new to Guam, and we love this place and the people here," the veteran said. "This guy needs to be stopped; the Navy needs to stop him so that he doesn't do this to other people."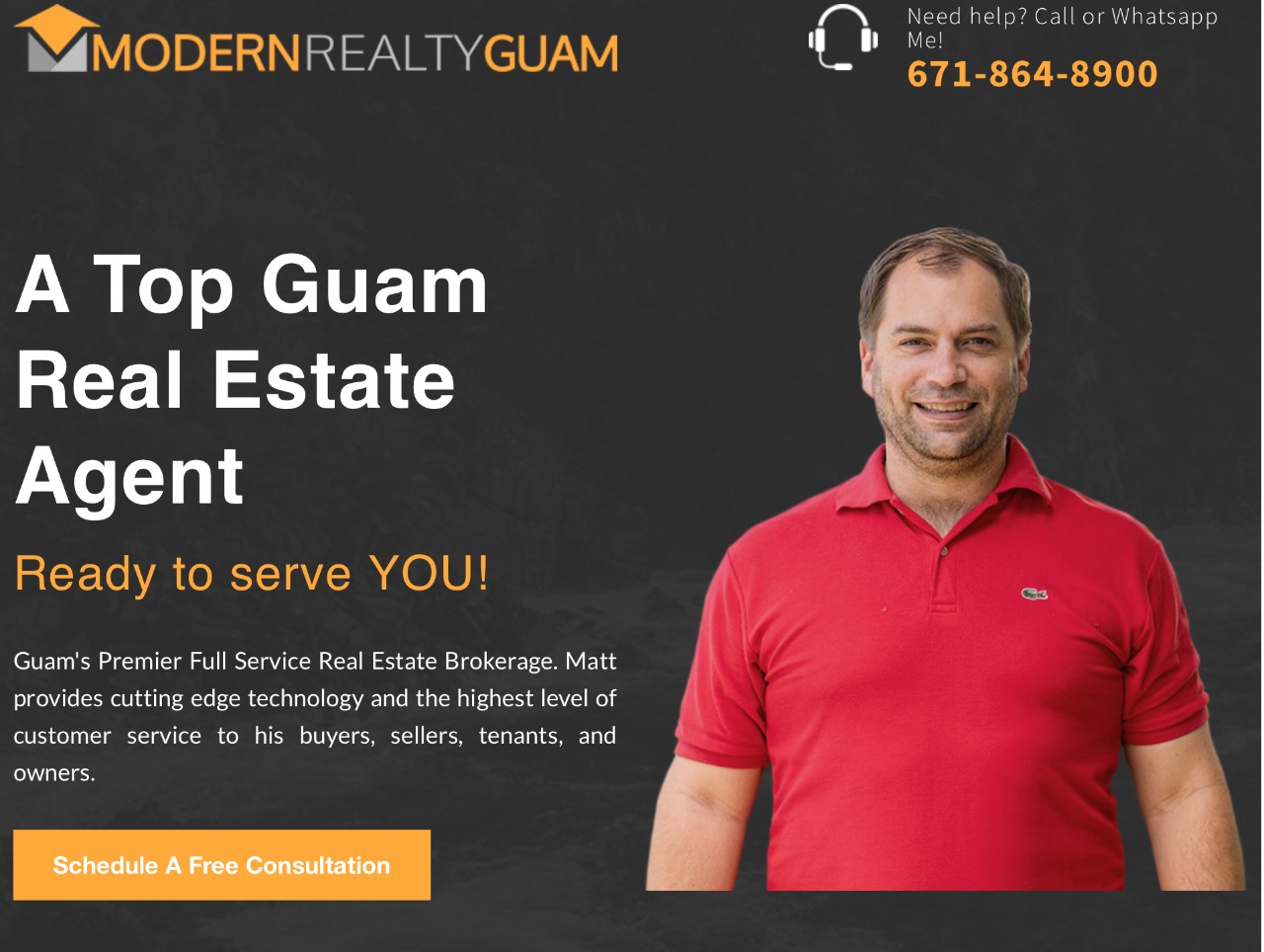 More complaints and pushback
Indeed, the veteran and his wife are not the only people, who have filed complaints against Mr. Strickland, or who have documented grievances against him. Around the same period the military couple had its run in with Strickland, the embattled broker was in a near-perpetual and unprofessional dispute with GAR president Mr. Blas. A series of emails between Strickland and Blas and his staff show an effort by GAR to rein in Strickland for alleged violations of the realtor code of ethics and GAR policies. Among the emails are discussions relating to Strickland's demands that all the commission for both the buyer and seller's agents in property sales Modern Realty is engaged in flow through his brokerage for Modern Realty to disseminate.
In that August 13, 2021 letter from Blas first referenced at the start of this story, Mr. Blas wrote to Mr. Strickland, "The fourth item to address is a few GAR members stating that you had contacted their clients even after a listing agreement had been signed." According to the National Association of Realtors Code of Ethics, such conduct is prohibited.
Mr. Strickland responded via email that same day, telling Mr. Blas, "Item 4. Please stop. Modern (Realty) is rapidly taking massive market share…don't talk to me about ethics when I brought a significant complaint to Peggy and nothing was done. Be jealous of us all you want but we have done nothing of the sort. I'm a nuclear trained naval officer with a top secret clearance, awarded many times over for the highest levels of integrity and honor, courage and commitment. Specifically there was an actual complaint you're required to allow me to face my accuser so this is just another whatever it is of you guys trying to stop Modern Realty from taking over. Best believe buddy, we're coming for all of you. So if you want to stay in business step up your game."
The "uneducated" islanders
Kandit asked Lt. Commander Katherine "Katie" Koenig whether Mr. Strickland is in the Navy and has "top secret clearance, awarded many times over for the highest levels of integrity and honor, courage and commitment." We also asked Ms. Koenig whether complaints have been filed with the Navy against Mr. Strickland, and what, if any, the Navy is doing about their officer.
"LT Strickland is an active duty Naval Officer temporarily assigned to Joint Region Marianas," the head of JRM's public affairs office responded. "He has been counseled on his outside employment limitations in accordance with federal regulations. The Navy is aware of the accusations against LT Strickland and the alleged conduct is incompatible with the Navy's ethos and core values."
According to the Department of the Navy's Core Values Charter, "As in our past, we are dedicated to the Core Values of Honor, Courage, and Commitment to build the foundation of trust and leadership upon which our strength is based and victory is achieved. These principles on which the U.S. Navy and the U.S. Marine Corps were founded continue to guide us today. Every member of the Naval Service – active, reserve, and civilian, must understand and live by our Core Values."
The charter lists how service members must conduct themselves in order to exhibit the core values of honor, courage, and commitment. Under 'commitment,' the charter states, in part, "Exhibit the highest degree of moral character, professional excellence, quality, and competence in all that I do."
It also states, "Show respect toward all people without regard to race, religion or gender."
In that August 13 letter to Mr. Blas, Mr. Strickland wrote, "You're actually uneducated as I found a lot of people on the island." Around the same time, he purportedly wrote to the veteran to assure him of the fixing of a leak in the house he was trying to sell him: "The Filipinos are gonna cut open the drywall in a few places."
"This guy should not be in the Navy," the veteran said. "And he definitely shouldn't be in the real estate business."
Mr. Strickland has denied it all.