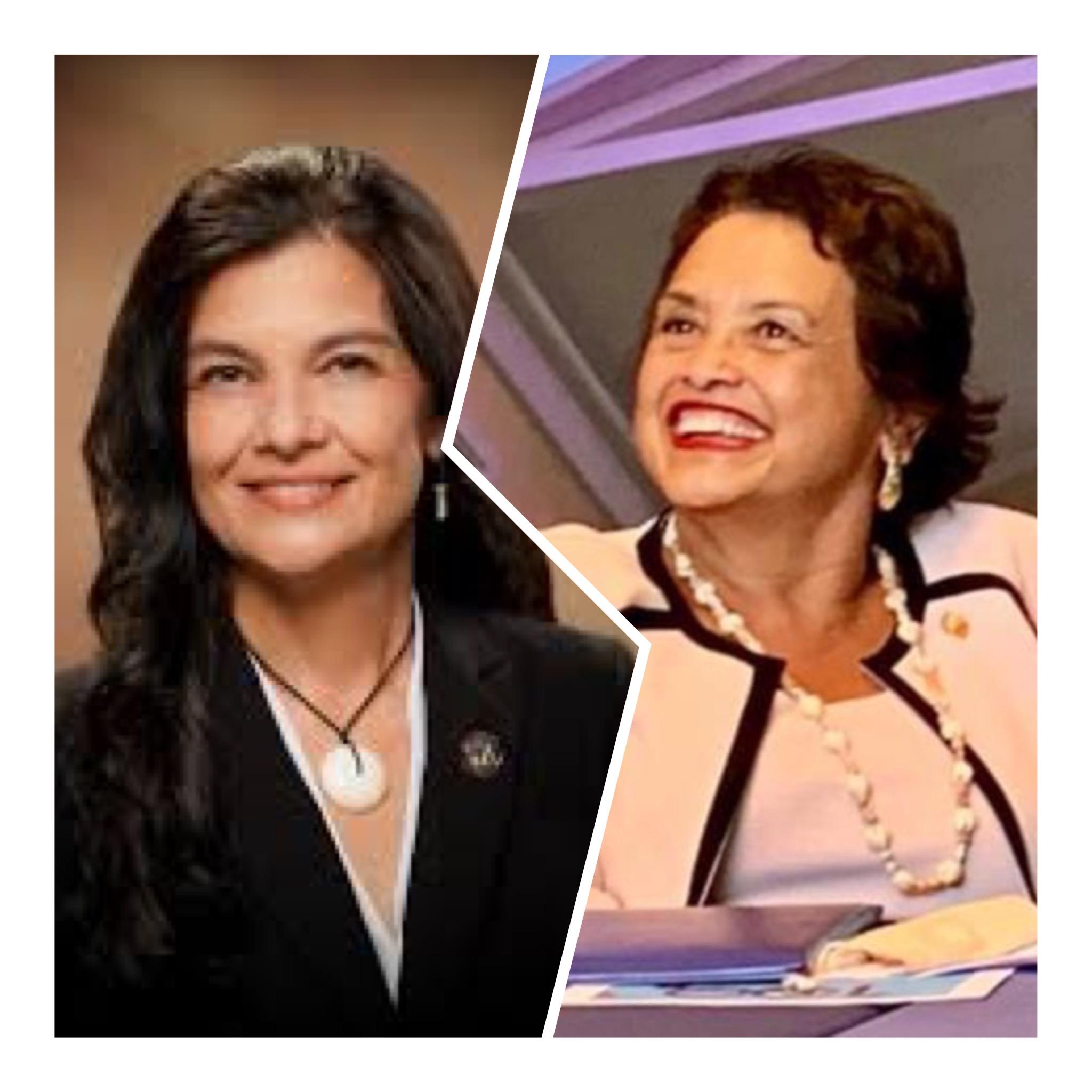 Gov. Lou Leon Guerrero wants senators to consider only a temporary cut to the gas tax, while Speaker Therese Terlaje is calling out the governor for stalling a reduction on prices for the past four months.
In letters the heads of the island's political branches of government sent each other this afternoon, a schism over how the government will provide relief at the gas pumps is growing.
"On June 16, 2022, as a courtesy, I spoke and corresponded with you regarding my intention to call a special session of the Legislature on June 17, 2022, for the sole purpose of considering Bill No. 295-36, a bipartisan bill that aims to alleviate the recent surge in gas prices by temporarily waiving the excise tax on liquid fuel, with exceptions, as well as the levy of automotive and mass transit automotive surcharges on liquid fuel," the governor wrote to Ms. Terlaje today. "Following our discussions, you issued a Call to Emergency Session, certifying that conditions exist involving danger to the public health or safety in light of the continuous negative economic impact from the pandemic, attaching a petition to consider Bill Nos. 260-36, 261-36, 290-36 and 295-36."
The governor's supporter, Sen. Joe San Agustin introduced his Bill No. 295 weeks after Ms. Terlaje's Bill No. 261. Terlaje's bill – which Mr. San Agustin held in his committee since February and which Ms. Leon Guerrero's administration testified against – would eliminate the liquid fuel tax, lowering the price of gas by about 23 cents a gallon. Mr. San Agustin's bill does the same thing, but only for six months.
"Your administration had the opportunity to act in good faith on Bill No. 261-36 when it was introduced four months ago in February," Ms. Terlaje wrote in her response to the governor. "Instead of working on providing immediate relief to all gas consumers, the administration tried to argue that agencies would be negatively impacted by Bill No. 261-36, despite millions in ARP funds and a $61 M surplus in General Fund revenues at the time. The current estimate of excess General Fund revenues is $87 M. Bill No. 261-36 did not de-appropriate from any agency nor appropriate federal funds, this misinformation was clarified and debunked during the public hearing two months ago in April. The administration instead chose to support a strikingly similar bill introduced after Bill No. 261-36's public hearing, rather than working with the sponsor or the committee to amend the original bill and move it swiftly for passage and immediate tax relief. If there was truly a desire to work with me for the good of the people of Guam, it should have happened four months ago when the gas prices were $1.30 less per gallon than they are today and could have happened with further expansion of I Prugraman Salappe to all consumers."
Ms. Terlaje has ordered senators into emergency session at 9 a.m. Friday to address up to four pieces of legislation that in some way would reduce the price of gas. The call follows a petition by Sen. Jim Moylan – an author of one of the four bills – for the speaker to use her powers to call such a session.