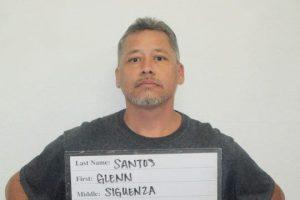 The Supreme Court of Guam has denied the appeal of convicted rapist Glenn Siguenza Santos.  In February of 2018 Mr. Santos was charged with first and second degree criminal sexual conduct as first-degree felonies against a 15-year-old girl at the time.  The victim testified in a trial against Mr. Santos, where she recounted for the jury, the events that haunt her.
Santos, at the time of the crime, was in a relationship with the victim's mother.  During the time the victim and her brother would stay with their mother at Santos' residence, he would sexually assault her.  Out of fear, the girl never spoke about the assaults until one early morning after a rosary, she finally told her mother, and they went to the police station and made the report.  Santos denied the assaults, but his story was inconsistent and ever-changing.
The victim, though traumatized, maintained that Santos sexually assaulted her repeatedly, saying, "I can't remember specific dates.  But whatever happened to me, I've tried – tried – since we fully reported him into the police, I've tried – one summer, and when these past months in school, to forget.  But I can't forget the feelings of him touching me.  I can't forget the memories, flashes of my memories, which – so nightmares every night.  I'd even freak out when people come up to me at school.  Sometimes my friends want to like scare me from behind."
The court found no evidence to overturn Glenn Santos's conviction.  He will serve 30 years imprisonment with 10 years suspended for the charge of First Degree CSC.  For the charge of Second Degree CSC, the court sentenced Santos to serve 20 years concurrently with the first sentence.