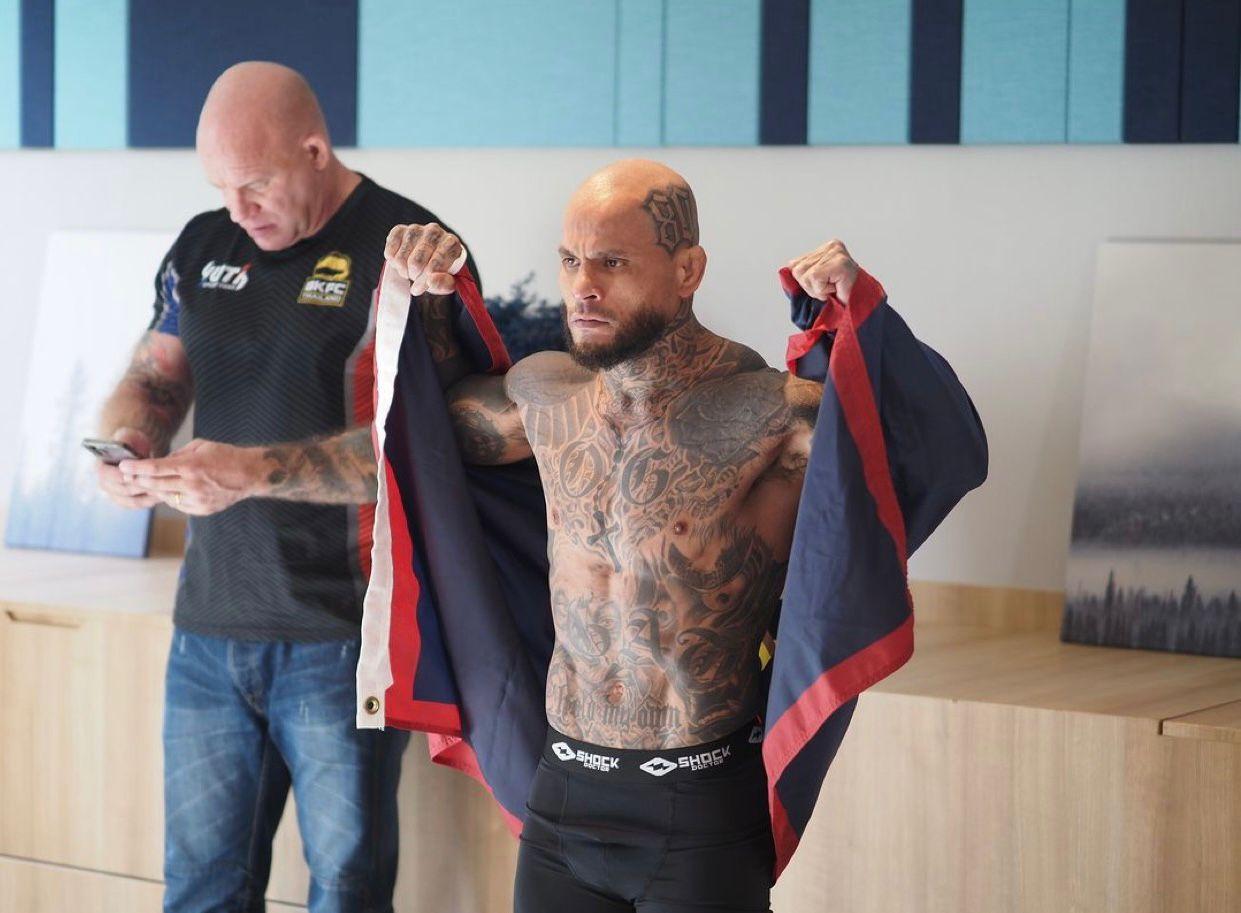 Alex Castro will enter the ring tonight in Thailand, the first man to represent Guam in a bare knuckle fight event.
Guam's decades-long mixed martial arts veteran made the switch to bare knuckle fighting, and began training hard for tonight's match in Bangkok since. He faces Scandinavia's Gustaf Cerdermalm at the Bare Knuckle Fighting Championship Asia's "The Big Bash" in the featherweight match up.
"It's been 12 years from the last time I cut weight like this," Mr. Castro told Kandit Friday night. "So it's normal to feel depleted after cutting so much weight. Just going through the motions. By tomorrow I should feel better. Otherwise, I'm ready for war come fight night."
And if you know Mr. Castro, you know he's dead serious. Tonight is the night.
We can all cheer him on by downloading the BKFC app and watching from there at about 8:30 pm Chamorro Standard Time. There is a QR code in the image below.