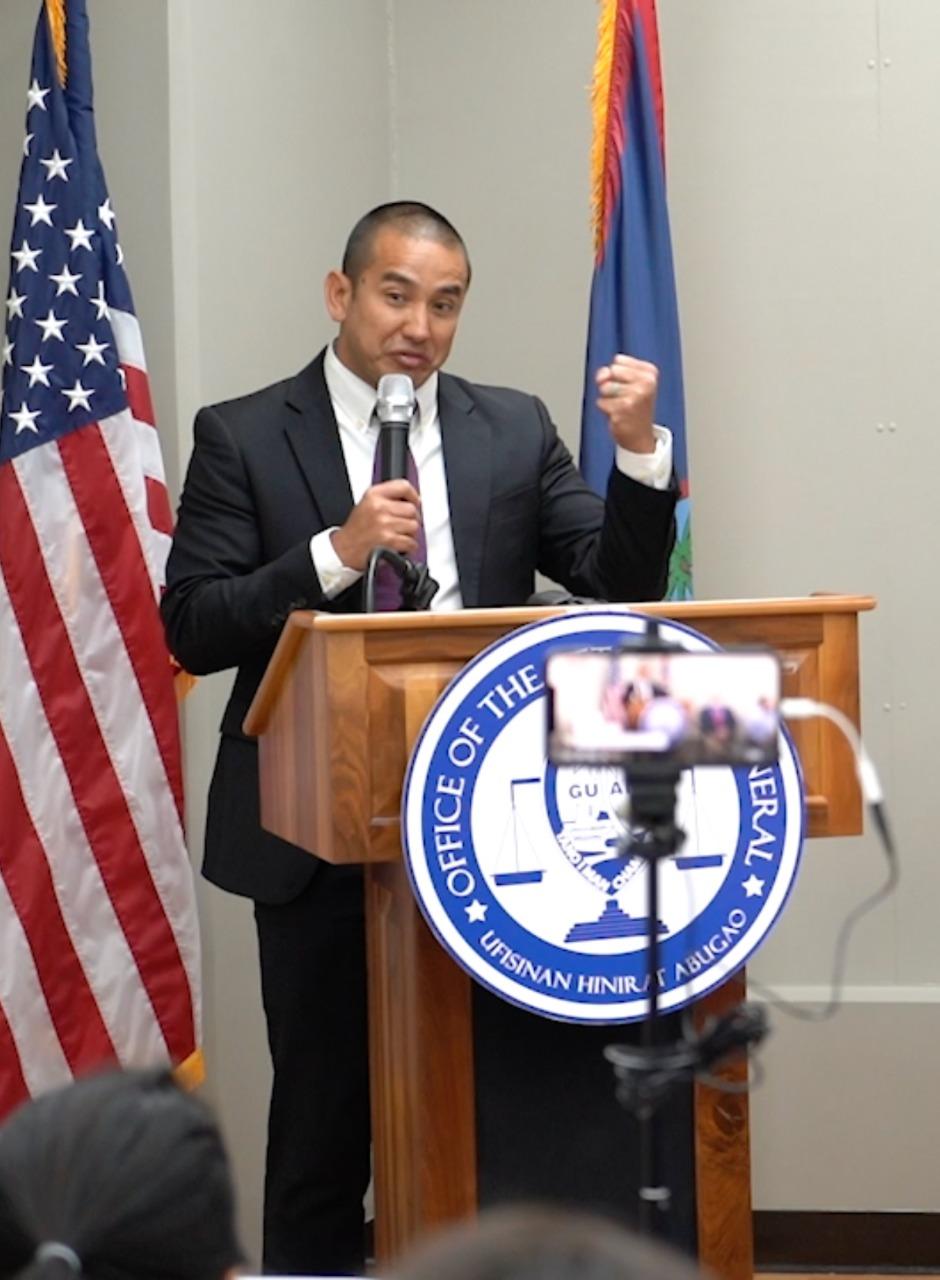 It must be election year. Today Attorney General Leevin Camacho launched a program with the governor purportedly to help address the problem of family violence.
"The Lethality Assessment Program is being launched by the Attorney General's Office, GPD, the Coalition Against Sexual Assault and Family Violence, in collaboration with family violence victim service providers. The goal of the program is to prevent domestic violence homicides, serious injury, and re-assault, and to empower victims and provide them with access to help and necessary services. It is an educational tool for victims and law enforcement screeners to understand and recognize the potential for danger." – information provided by the Governor's Office
Indeed, every day prosecution begins against at least one man for beating his spouse, his parents, his children, or his stepchildren. And that doesn't include all the other calls for police to respond to a domestic assault and where the assailant fled the scene before he could be arrested. Think about all the other family violence incidents that don't even get reported.
The attorney general has been in office for more than three out of his four year term. He is up for re-election this year. He has spent his entire term joining Guam into class action suits, making excuses for bad cops, and hosting environmental enforcement training. All the while, crimes against families and children have been on the rise.
He has done nothing throughout the majority of his term but drive away his prosecutors, and now – in election year – he is holding a news conference with the governor to talk about a program that another federal grant is paying for.
Ridiculous. Just a typical politician. We hope voters can see right through this BS.