If you're going to pull off a scam, or commit a crime, it's best not to commit the conspiracy to a WhatsApp chat. They're discoverable, even after you delete them.
In the court dispute over a multi-million dollar Tumon hotel property, two central figures from the Guam real estate industry emerge: real estate agent Ramona Cepeda Siblang, and Pacific American Title Company employee Lou San Nicolas.
Three Leon Guerrero siblings of meager means have sued their brother's widow, Mary Leon Guerrero, alleging she and her son, Collin, stole their family's one-third ownership of the property, where Guam Beachfront Residences (the old Tropicana Hotel) sits, a bull cart trail in front of the hotel, and the lot across San Vitores Road from the hotel. According to documents filed in court, the three siblings and Mary held equal shares in ULG, Inc., the family corporation that holds a one-third interest in the three properties.
Mary and Collin aren't the only people named as defendants in the lawsuit. Among the others are Philippine billionaire Dr. Lucio Tan's global conglomerate's Guam underlings – Philip Schrage, Alex Lim, and shell corporation Columbus Development Corp., are named along with PATICO, Lou San Nicolas, and an insurance company that has yet to be identified.
According to hundreds of pages of documents and evidence in Civil Case 0776-2020 in the Superior Court of Guam, it is alleged Mary and her young son had help from influential people – who all made money on the deal – to fraudulently alter and file corporate documents while Columbus Development Corporation was offering to buy ULG's interest in the properties for $2.5 million. Both Mary and Columbus, according to documents, used title company PATICO to research and issue the preliminary title report and perform escrow for the transaction. Amid its process, PATICO allegedly failed to find among the public documents at the Guam Department of Revenue and Taxation the paperwork proving Mary and Collin's filings were a fraud.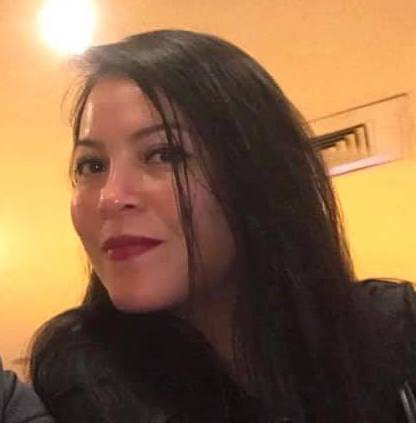 During the discovery process of the civil case, attorneys for the plaintiffs demanded defendant PATICO and Lou San Nicolas's communications with Mary's broker, Ramona Siblang. The eight-page transcript of San Nicolas and Siblang's WhatsApp conversation – from the Sunday Siblang messaged her friend, San Nicolas, "Hi sis please call me. I have a client and a transaction that will soon go into Escrow," to their congratulations over the success of their multi-party deal – shows what appears to be an entrenched effort to sell the Tropicana properties to Columbus, no matter what it would take.
It was November 10, 2019, when Siblang first contacted her friend, San Nicolas from PATICO, about her new client, Mary.
According to a sign-in sheet at the Guam DRT, the following day on November 11, 2019, Siblang and Mary went to the Business Privilege Tax branch to inspect ULG's corporate documents, which showed that Mary only controlled one-fourth of the company. In order for any transaction to have taken place, at least two more board members had to approve it.
The messages between Siblang and PATICO's San Nicolas help to fill in the gaps between the day Siblang and Mary inspected ULG's corporate documents, and November 29, 2019, when Mary went back to DRT to change the corporate ownership of ULG without the knowledge of her in laws, the three controlling members of the company.
On November 12, 2019, the day after the DRT documents inspection, before the work day even begun, San Nicolas messaged Siblang, "Morning Sis! Will you be sending the contract today? Siblang replied, "Yes sis much later today. I'm already meeting clients starting now."
Over the next several days, the two friends correspond about the pending deal. "Have you any updates from Columbus Development?: Siblang messaged San Nicolas at 9:04 a.m. November 22, 2019. "Do they deliver check for down payment already and the signed Purchase Agreement?"
"Let me verify with the office and get back to you," San Nicolas responds.
The messages that day confirm the purchase agreement was for a $2.5 million sale from ULG (Mary) to Columbus. Siblang pushes the issue of the one percent earnest money deposit, or EMD, Columbus was to make as a showing of good faith on the purchase. San Nicolas messaged Siblang at 10:34 a.m. that day, "Escrow Dept on group chat and Janice will notify you if deposit comes in today.""
By 3:27 p.m., San Nicolas was able to confirm: "Hi Sis! 25k deposited."
Late in the evening two days before Mary changed ULG's ownership at DRT, Siblang and San Nicolas exchange several messages (four of which Siblang attempted to delete) that resulted from her message: "I have a question on one of the requirements."
At 9:58 p.m., and only one minute after sending four messages she ended up deleting, Siblang wrote, "Hi sis sorry to bother you but Attorney saw the commitment and called me right away. He said PATICO made a mistake. Its supposed to only reveal ULG, INC 1/3 undivided share. From what it shows now its showing we are seller the whole property. The Purchase Agreement indicated sale of 1/3 undivided interest of ULG INC.
These messages were sent the night before Thanksgiving 2019.
The day Mary changes the corporate ownership
When the Department of Revenue and Taxation opened after the Thanksgiving holiday, the morning of November 29, 2019, Mary Leon Guerrero, according to the lawsuit, filed documents that falsely changed the corporate ownership to give herself the ability to dispose of ULG's interests in the Tumon properties.
At 1:23 p.m. that day, Siblang messaged San Nicolas, "Hi FYI I have the revised ULG, INC. Corporate Resolution indicator sale price 2.5M as part of the requirements on the commitment. I have original for you sis."
Two minutes later, she messaged, "Certificate of Good Standing already in the process."
One minute after that, she messaged: "I just need a few minutes of your time I know you are busy. Just need clarification on something. Please call me when u can spare a few. Love you. Let me know if you need something to eat or drink."
The messages for the rest of that Friday afternoon reveal a frantic Siblang, worried about the transaction and eager to get PATICO to close the deal.
The two-and-a-half pages of transcripts encapsulating the WhatsApp conversation Siblang and San Nicolas had between November 10 and the Thanksgiving weekend of 2019, begin to show why San Nicolas and PATICO are named defendants in the lawsuit. But how much did Siblang know? Did she conspire with Mary Leon Guerrero to do what needed to happen so that ULG would sell its interests in the Tumon properties to Columbus?
And what of Columbus? Was there a conspiracy going all the way up to Dr. Tan? Or his son-in-law, Joseph Chua?
We'll reveal more this week, when we continue our coverage of this land scam. In the mean time, here are the first two-and-a-half of the eight pages of the WhatsApp transcript: