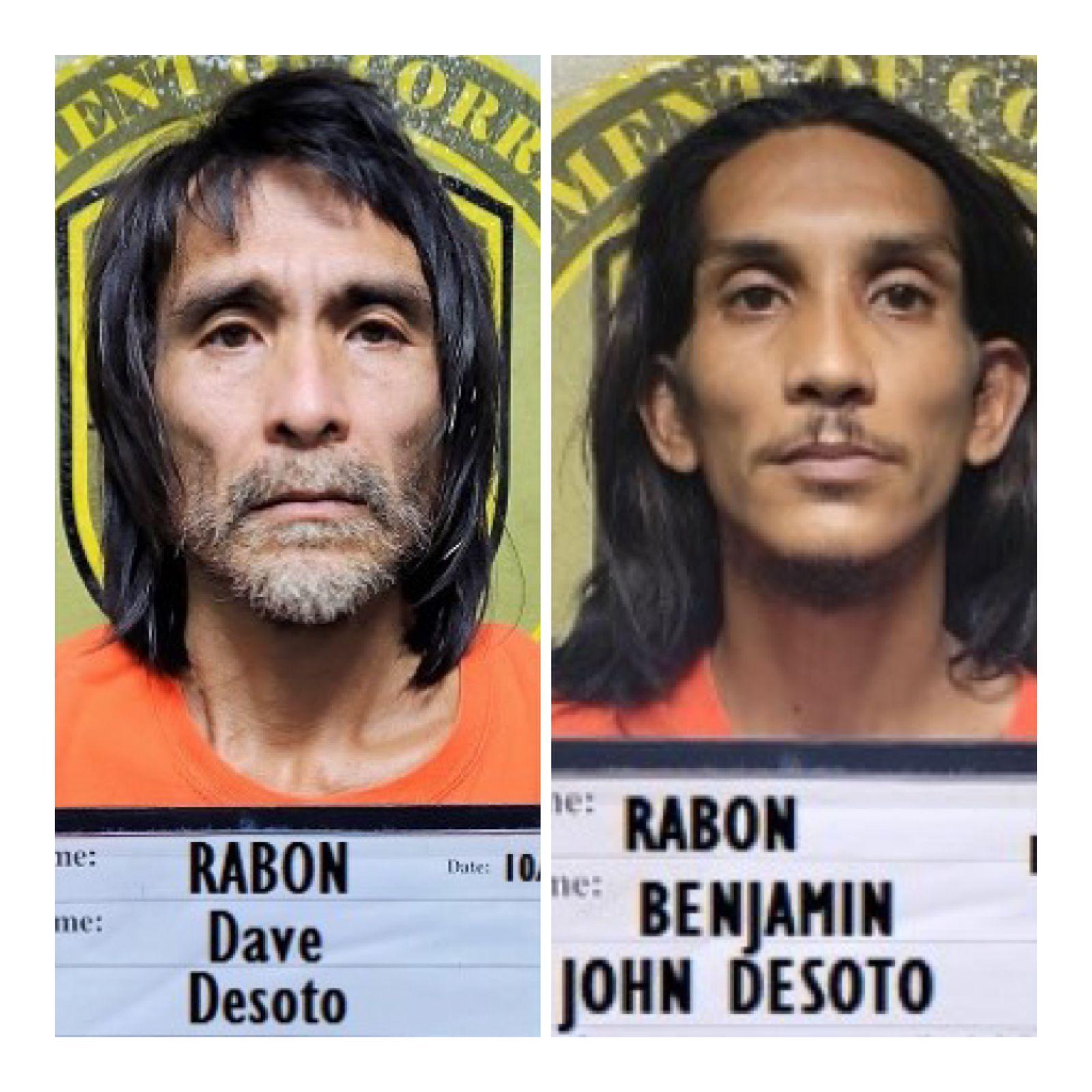 The prosecutor's declarations of probable cause follow in these cases: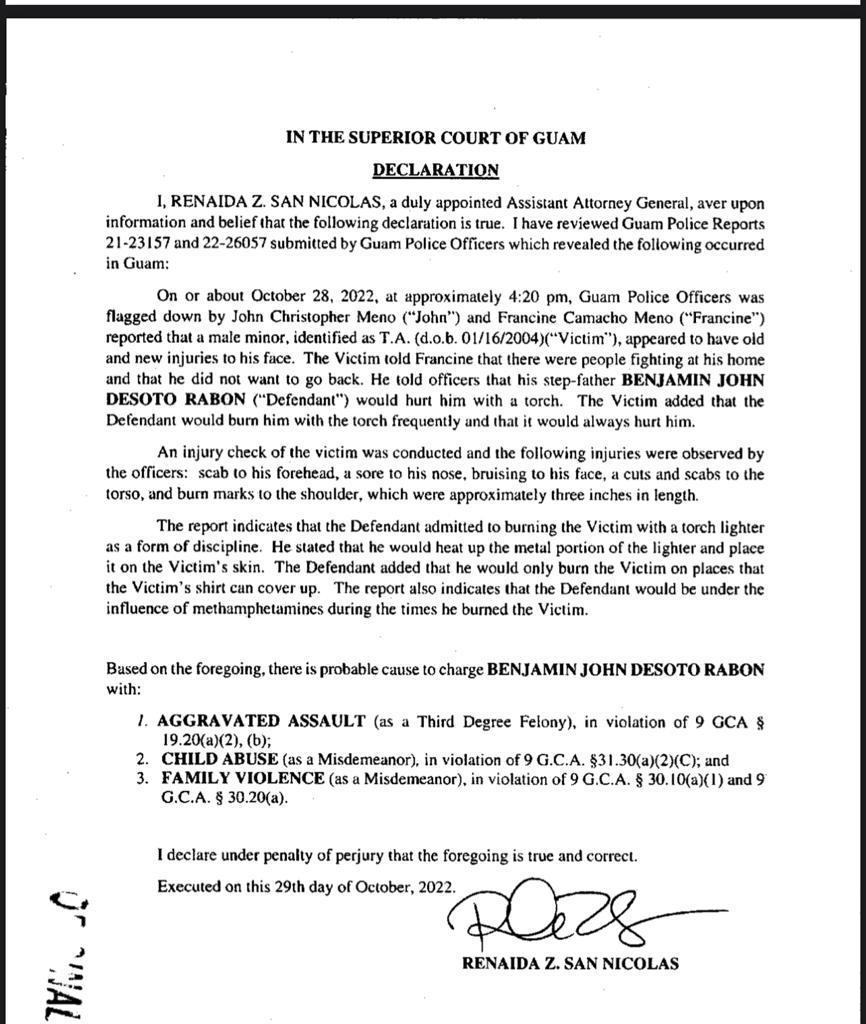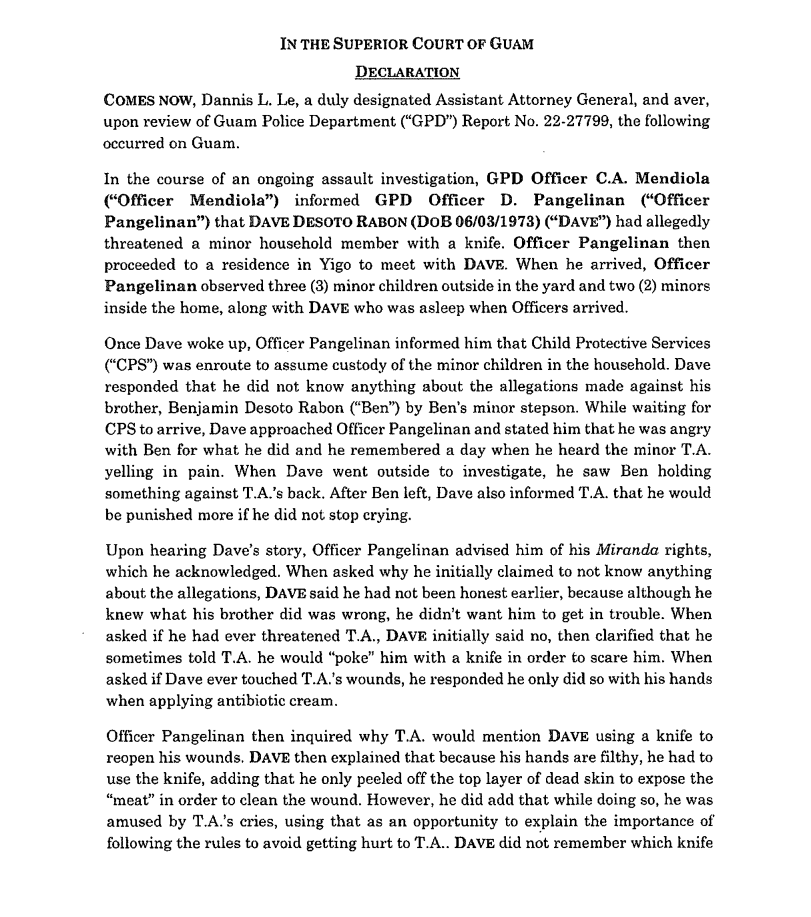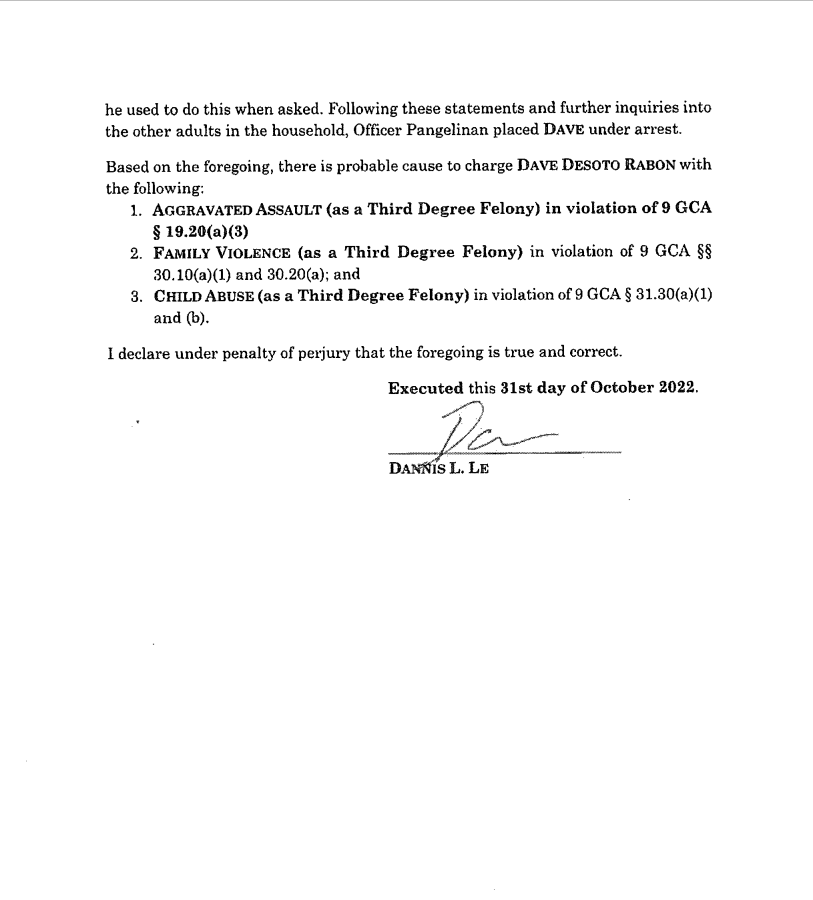 THE DECLARATIONS OF PROBABLE CAUSE ARE NOT PREPARED BY KANDIT NEWS GROUP. THESE ARE TAKEN DIRECTLY FROM FILINGS FROM THE ATTORNEY GENERAL OF GUAM AND ARE PUBLIC DOCUMENTS.
NOTE: ALL DEFENDANTS ARE PRESUMED INNOCENT UNTIL PROVEN GUILTY IN A COURT OF LAW.