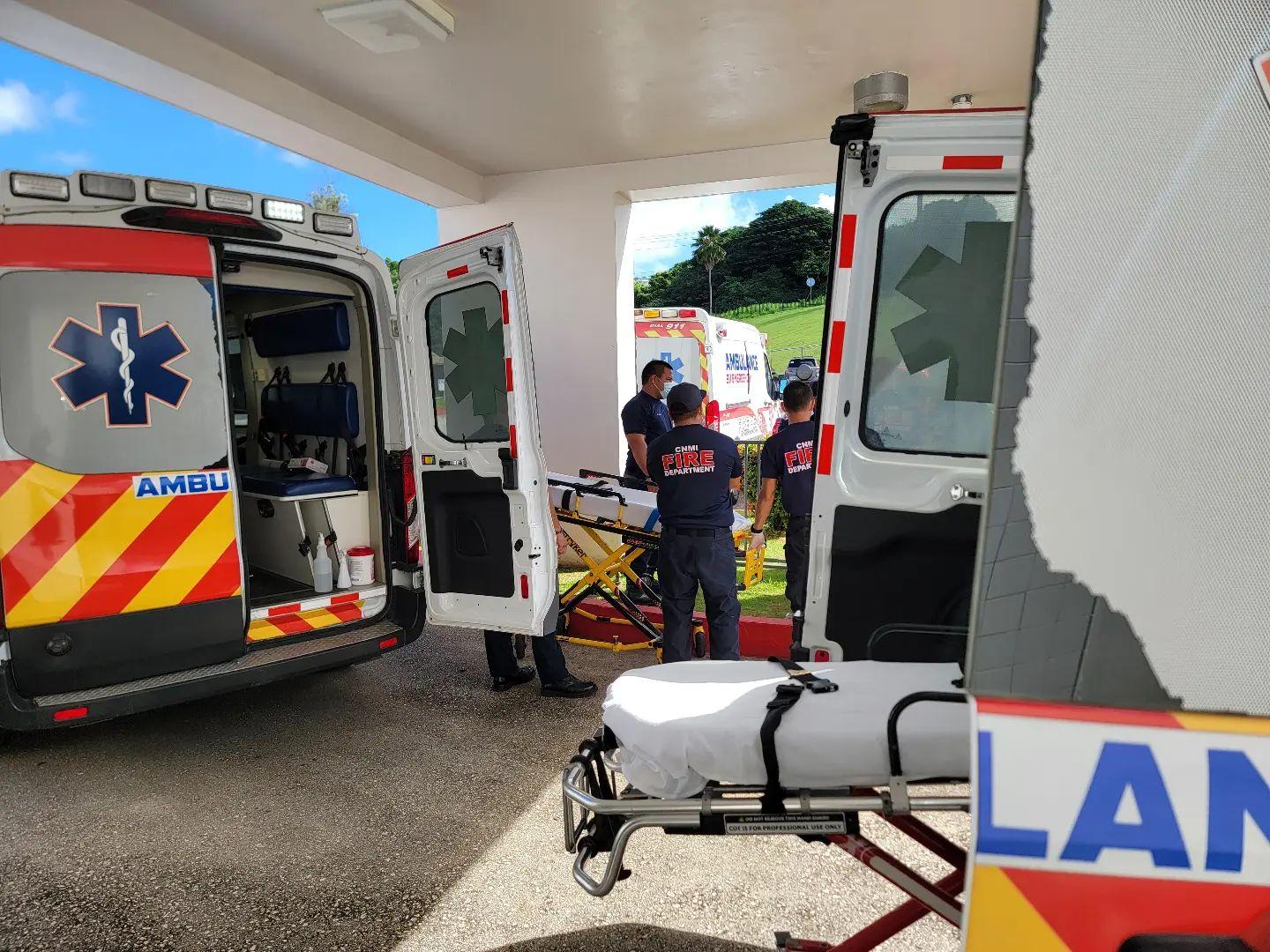 Commonwealth vendors that provide medical supplies for ambulances haven't been paid since 2018. The Saipan Ambulance Fee Revolving Fund was used to lease cars without any justification, and to pay other questionable expenses unrelated to the Fund. And under the authority of then-Department of Fire and Emergency Medical Services commissioner Dennis Mendiola (now a senator from Rota), DFEMS authorized preferential treatment in pay, promotions, and transfers.
These are according to the transition report for DFEMS sent to now-Gov. Arnold Palacios and Lt. Gov. David Apatang.
Among the recommendations is "A thorough review on all [personnel] actions for promotions and transfers and implement Department Management Instructions or Standard Operations Procedures for future promotion and transfer programs." This recommendation follows findings that:
One personnel received three With-in grade increases while the rest only received one.
Inconsistency on Pay level from personnel transferred to Saipan Fire from Rota Fire.
Discrepancies in pay of the same rank between Rota, Tinian, and Saipan Fire Fighters.
Reallocation to higher pay was initiated at one time.
No annual appraisal or evaluation program for employees.
Personnel Position Duty (PD's) for firefighters and civilian employees are vague.
The committee stated the DFEMS is in violation of the law as it applies to personnel and pay, and also is recommending an investigation into what appears to be the illegal use of the Ambulance Fee Revolving Fund.
"Of the Saipan Ambulance Fee Revolving funds, from 2021 and 2022, DFEMS spent an estimated total of $145,000 in car rentals ($60,000 for 2021 and $85,015 in 2022)," the report states. "No justification was found for use of car rentals. Copies of the purchase orders the department provided were blurry, blank, and hard to read."
The committee noted other questionable expenditures using the fund.
And while DFEMS made it a funding priority to rent vehicles at a cost of $145,000 to the taxpayers, "A concern was brought up that vendors have not been paid since the year 2018," the report states. "These vendors have provided medical supplies, office supplies, and other day-to-day operations for the department. Maintaining and sustaining our inventory."
Here are other excerpts of concern from the committee's report:
"Fire Engines on Saipan are poorly equipped. Some don't have the minimum required (four sets) Self Contained Breathing Apparatus (SCBA) for firefighting operations. Rescue firefighting tools and equipment (costing over $100k) is stored on the back of a Toyota Tacoma pick-up unprotected from the environment elements.

"Fire Engines are currently staff with 2 firefighters at Fire Station 2 and Fire Station 4. This practice risks the safety and lives of the fire engine crews by limiting firefighting and rescue procedures when arriving at emergency scenes.
"Saipan should have at least 4 Fire Engines strategically located throughout the island. Information received but not confirmed, that the CNMI Government is already in the process of purchasing a 3rd Fire Engine for Saipan. A smaller type Fire Engine appropriate for the island of Tinian should be purchased and return the Fire Engine originally intended for Saipan. A Hazardous Material response truck is located at Fire Station 1, that have completed maintenance repairs, should be immediately placed back into service and use for all HazMat and firefighting rescue tools and equipment.
"There are no proper procedures and or forms for daily inspections and reporting vehicle discrepancies on firefighting truck, ambulances, and rescue trucks. Theirs is no priority in ensuring DFEMS firefighting apparatuses, ambulance, and support vehicles are kept in full operation.

"Recommendation: Have management established an SOP in proper daily inspection of all DFEMS firefighting apparatus and rescue vehicles. Utilizing proper vehicle inspection forms and reporting procedures to upper management and maintenance personnel. Training all firefighting personnel in proper vehicle inspections."