Another Guam Police Department officer is under internal investigation, and his son was arrested, after the father of a boy filed a criminal complaint against the officer's adult son.
Christopher Volta was arrested for terroristic conduct, according to GPD spokeswoman Berlyn Savella, on allegations he terrorized the minor boy during a judo session at International Sports Complex in July.
Surveillance footage pulled from ISC shows a confrontation between Christopher Volta and the boy, and it includes Volta's father, GPD officer Tracy Volta. The conversation, however, is hard to discern as several other children can be heard in the background.
The confrontation, according to the boy's father – Fraim Taijeron – occurred because Christopher Volta accused the boy of mistreating Volta's son, who was in the judo class. The boy victim is one of the instructors of the judo class at ISC.
According to Mr. Taijeron, during the confrontation (which happened outside the presence of the boy's parents), Christopher Volta said to the boy, "I don't care how good you are in judo, you can't armbar a bullet."
Mr. Taijeron said several witnesses heard the alleged threat and told this to police who investigated the case. They also said officer Tracy Volta witnessed the threat and did nothing.
In fact, Mr. Taijeron said, officer Volta said to the boy, "I'm a sergeant with GPD and I can throw you in DYA," referencing his position in law enforcement and confirming his knowledge at the time that the boy is a minor.
According to Mr. Taijeron, his 15-year-old son has been shaken by the incident, and his perspective of law enforcement has been discolored by what happened.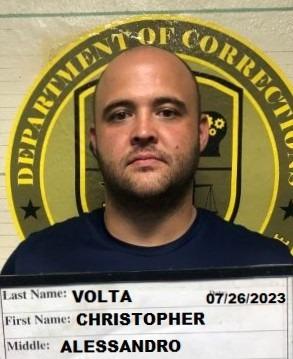 "Our officers investigated the matter and based on the evidence gathered during the investigation, Christopher Volta was arrested for the offense of Terrorizing," Ms. Savella said, adding "He has been booked and confined at the Department of Corrections. We understand the gravity of such incidents and the impact they can have on individuals involved and the broader community. We will continue and remain committed to upholding the highest standards of professionalism and accountability, and we will continue to work diligently to ensure public trust."
Several other police officers in recent weeks have become targets of internal affairs investigations due to allegations of police corruption and brutality. Several of them were not placed on leave pending investigation, and remain active police officers out of the Dededo police precinct.