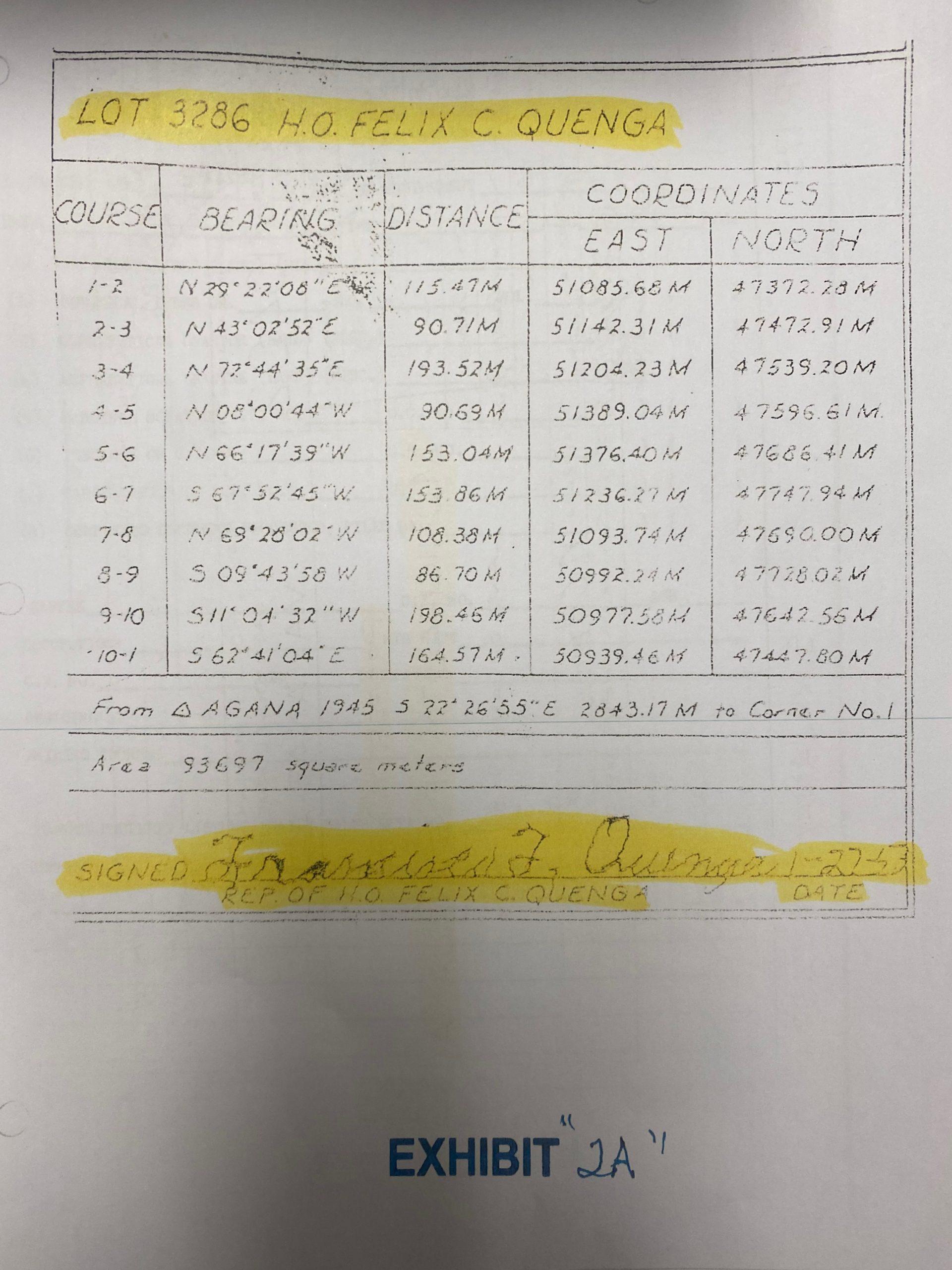 Three generations of heirs in the Quenga family are fighting in court to return to them land in Ordot they believe a popular real estate broker may have scammed from them with the help of a fellow heir.
The property – Lot 3286 – encompasses about 23 acres of prime land fronting Route 4 Sinajana through Ordot, running east of Ada's Funeral Home heading toward the Gerber family compound.
The allegations in a petition filed in a 57-year-old probate matter in the Superior Court of Guam involve accusations of a multi-year scheme and fraud of the courts that led to the 2017 sale of the property for a mere $700,000 to a company owned by the real estate agent, who brokered the sale for the seller.
That same agent, according to the court filings, listed the property one year later for $4.5 million, and sold it in 2018 for $2.5 million.
The clincher? The petition alleges that the administratrix who sold the land to her real estate agent, was not the outright owner of the property, and neither was her father.
This is a developing series about the latest land scam against another local family. Stay tuned.