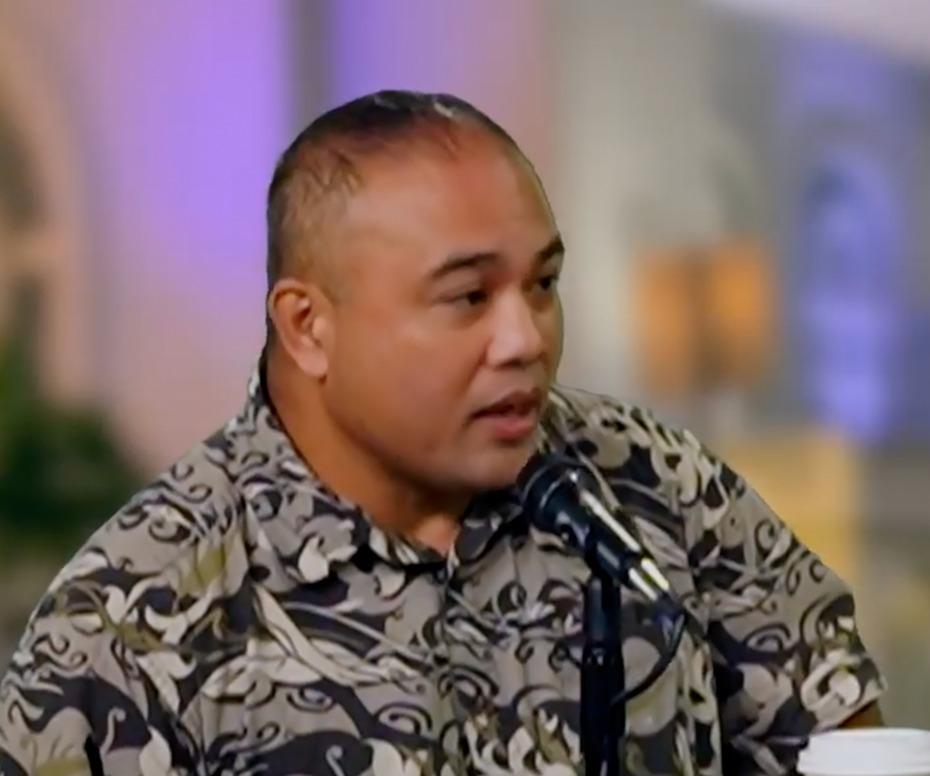 Attorney Peter Santos, who is mounting a write-in campaign for attorney general of Guam, belatedly filed a campaign finance report showing he and two other people were the only financiers of one effort to prevent the election of Michael San Nicolas for governor.
The contributions and expenditures report of Responsible Guam Political Action Committee – a PAC unrelated to Mr. Santos's bid for AG – was filed with the Guam Election Commission last week by Santos, who is the chairman of the PAC. Mr. Santos filed the report after the statutory deadline.
Attached to his filing to the GEC was a note:
"Please find our final report which we beg your pardon for its lateness. I was in a criminal trial on the August 17, 2022 and I was unable to submit the report personally. On September 6, 2022 I started another criminal trial which wrapped up on September 13, 2022. I understand and I am aware that there was much interest in our report, however it's quite simple. The PAC paid for social media ads and some television ads and that was it. We were only able to raise $2,000.00 as most of the people who pledged support ultimately did not make good on their pledges. We had planned to execute fundraising activities however ultimately we did not hold any. The costs of the ads were paid with personal credit card of the PAC Chairman (me) and we have not recovered those costs. We will file supplemental reports in the future as required by law."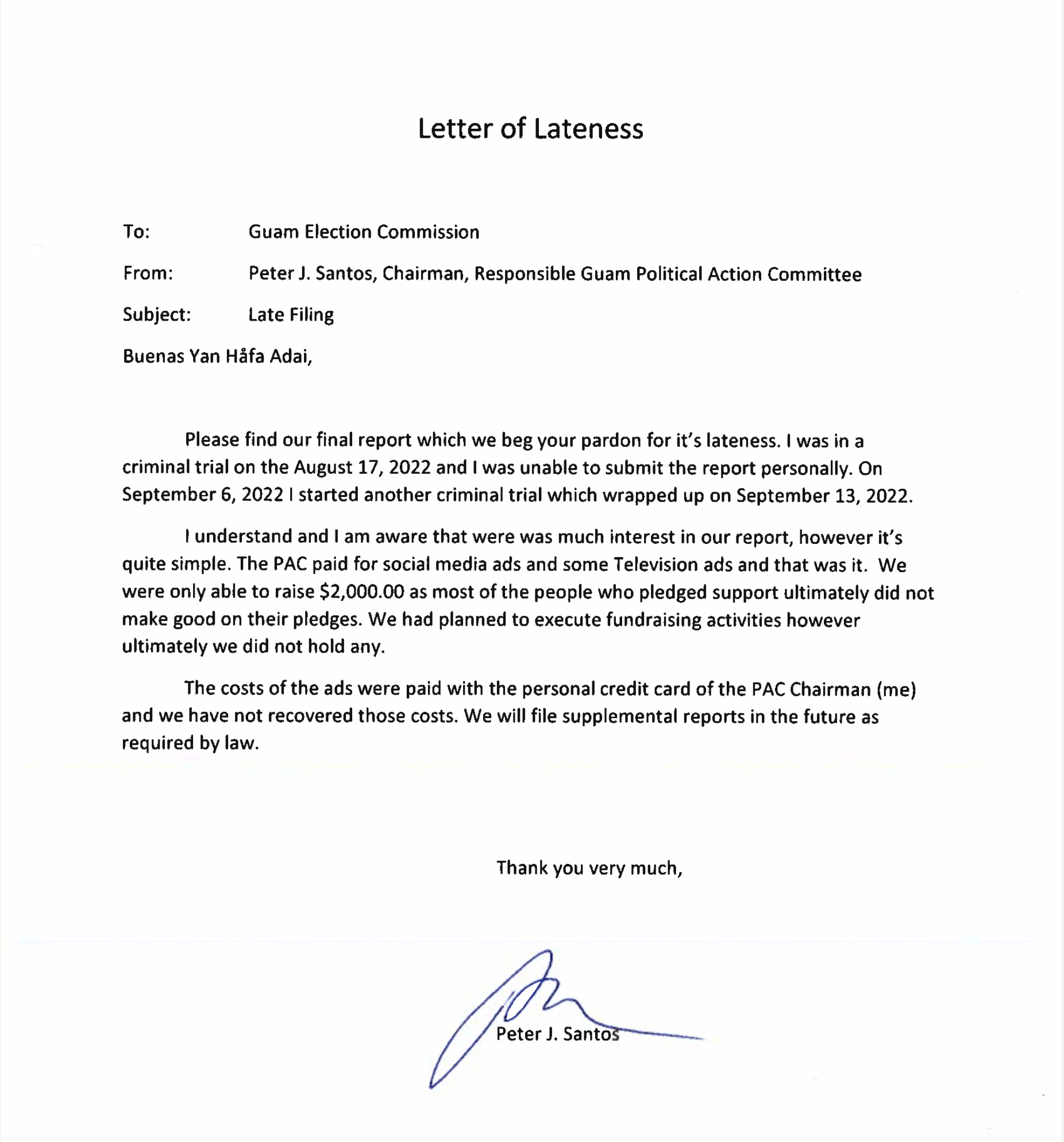 According to the report, the PAC expended $23,559.90, mostly to publish Facebook video ads that targeted Michael San Nicolas in the primary election and accused the congressman of misconduct in office. The report lists two cash contributors: Leona S. Weaver and Zachary Weaver, both of Dededo. They each contributed $1,000 to the PAC. While Mr. Santos, in his above-mentioned note, stated to the GEC the balance of expenditures were paid by him, the report only lists an expenditures over contributions deficit of $21,559.90, and a bank account balance of $1,994.00.
Responsible Guam PAC also advertised with Kandit News, KUAM News, and Sorensen Pacific Broadcasting.
Mr. Santos told Kandit he will be terminating the PAC now that he is running for AG.