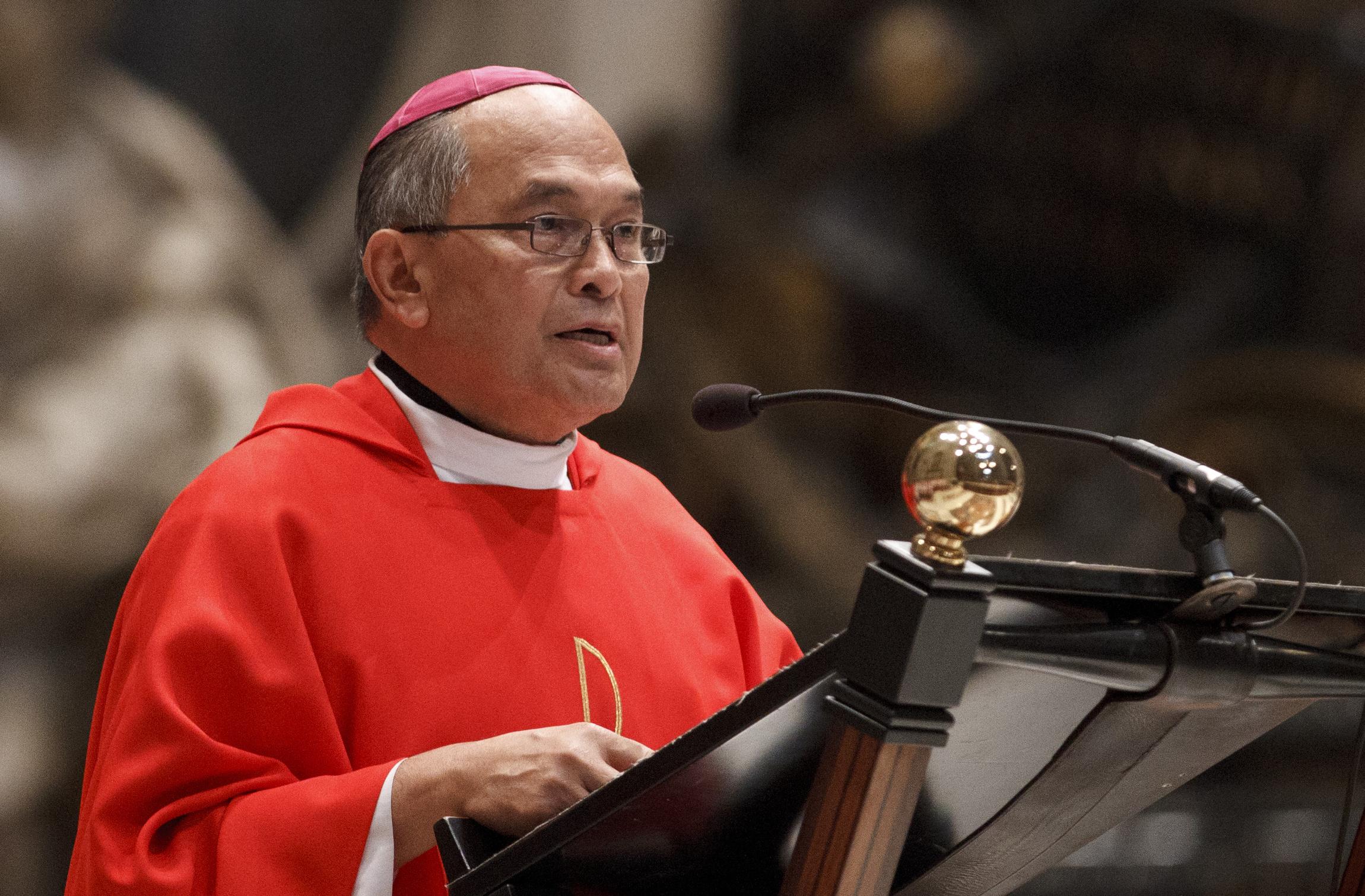 Some time before July 25, 2019, former Archbishop Anthony Apuron began the process of selling a home on a nearly-one acre lot in Latte Heights. That was seven months after the Archdiocese of Agana filed for bankruptcy in the U.S. District Court of Guam; an action that stayed developments in nearly 300 sex abuse lawsuits that named him as a defendant.
It was July 25, 2019, when Apuron, appearing before a notary public in Union County, New Jersey, signed a warranty deed following the sale of the home. According to the recording fee, the transaction provided Apuron $175,000.
In January of that year, the church filed for bankruptcy in order to protect its assets and its ability to operate from a growing list of creditors's demands. Most of the creditors – about 300 Guamanians – were victims of sex abuse by clergy and Catholic school teachers; abuse the Archdiocese had actively covered up over the decades.
Mr. Apuron was named as a defendant in his role as the archbishop of Agana, and in a few suits in his personal capacity as someone accused of raping boys.
The lawsuits began in 2016, though public allegations against Apuron himself began in 2014. He fled Guam during the controversy and eventually was replaced by a temporary archbishop, then by the current Archbishop Michael Byrnes permanently. He even lost an historic canonical trial against him in Rome, and Pope Francis stripped him of his title and exiled him from Guam for the rest of his life.
Since the controversy began, investigators believe Apuron – with the help of others – has been disposing of church and personal assets in an alleged scheme to keep the victims of the sex abuse scandal from being awarded damages through settlement.
Four months after Apuron sold the Latte Heights home, he signed another warranty deed while in Solano County, California to sell another Guam property. The warranty deed, which was signed November 2, 2019, was recorded at the Guam Department of Land Management on January 16, 2020 for another near-one acre lot in Latte Heights adjacent to the other lots he sold.
Piti church property
According to public records at the Guam Department of Land Management, the disgraced leader of the Archdiocese of Agana sold land near the Piti church to a priest, who has since left Guam. And two years ago, in the midst of bankruptcy proceedings, that priest sold the property for nearly twice what he paid.
On December 12, 2014 and in the midst of brewing church scandal, Charles and Gennette Simmons executed a deed of gift, giving a property adjacent to the road entering Our Lady of Peace Church in Piti to the church. Four months later, on April 30, 2015, Fr. Willy Lorilla, Pastor of the church, executed a deed of gift, granting the property to Apuron in his capacity as the archbishop.
Twelve days later, on June 12, 2015, Apuron sold the property for $35,000 to Father Rean Enriquez. At the time, Enriquez, a Naval lieutenant commander, was the chaplain for U.S. Naval Base Guam.
A warranty deed recorded at Guam DLM under instrument number 879467 was signed by Apuron that day, though the payment was not issued to the Archdiocese until four days later.
On June 16, 2015, attorney Edward S. Terlaje wrote to Deacon Dominic Kim at the Chancery Office and enclosed Enriquez's check for $35,000.