When parents of Jose Rios Middle School students opened their children's orientation packet, staring back at them was a flier, half filled with what appeared to be the campaign images of Gov. Lou Leon Guerrero and Lt. Gov. Joshua Tenorio. The other half of the page provided contact information for the government of Guam's relief center.
That's the clearinghouse that provides assistance from an array of federally-funded local programs.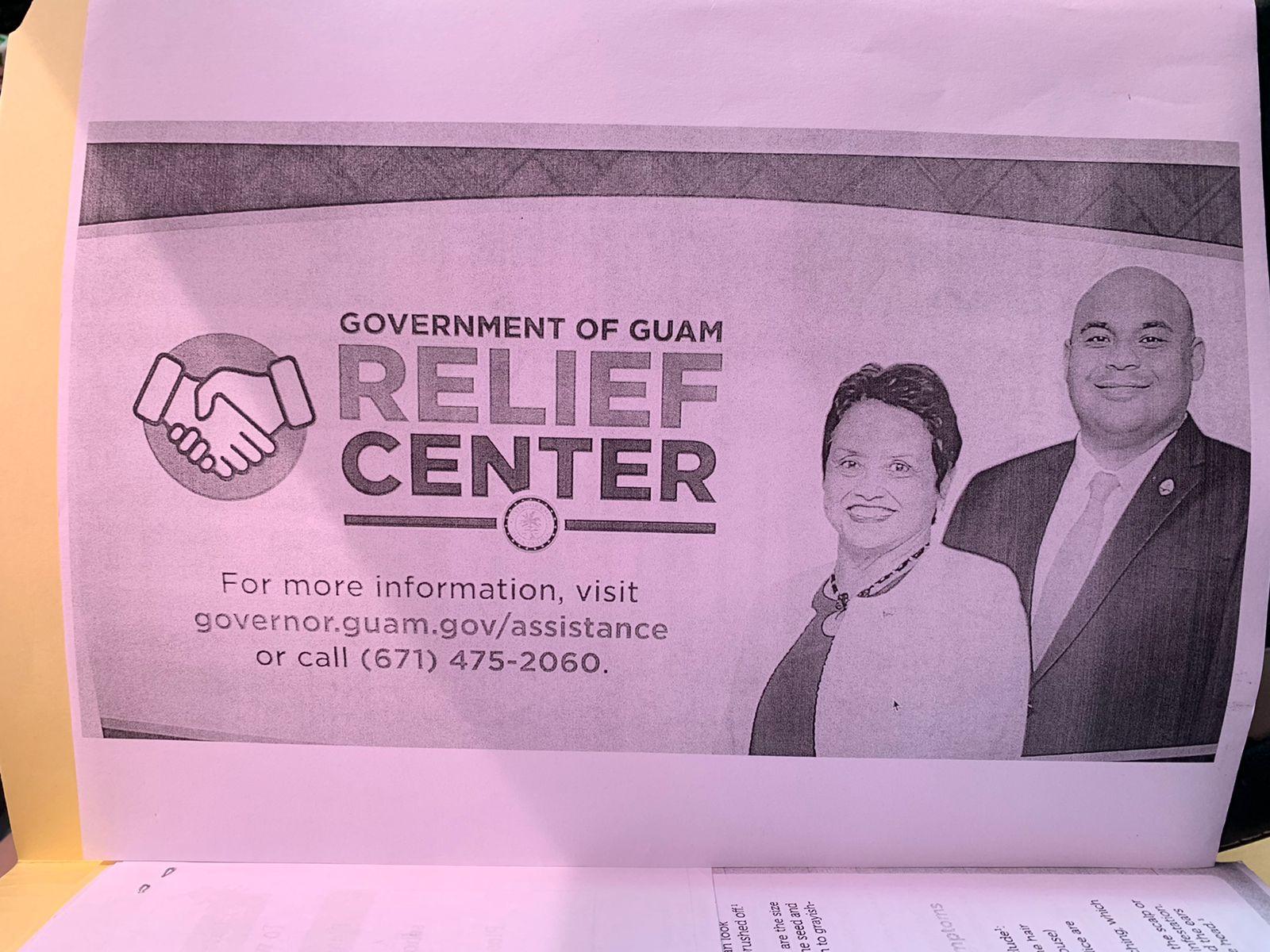 "That was the only flier available to promote the resource center," Guam Department of Education spokeswoman Michelle Franquez told Kandit. "There is no endorsement or political affiliation from the Department of Education," she added. The flier is being distributed district wide.
The Guam Education Board last month selected Francis Santos to be the acting superintendent of education as the board searches for a permanent replacement for Jon Fernandez. Mr. Santos also is the chairman of the governor's reelection campaign.
The controversial flier is the latest in the administration's suspicious use of public (federal and local) funds spent on advertising that appears to aid the governor's reelection efforts. Face-to-face full page and half-page ads in newspapers show ads from the government featuring the images of the governor and lieutenant governor corresponding with their political ads on a near-daily basis.
Sen. Jim Moylan, who also is a republican candidate for Congress, began scrutinizing the administration's ad campaign, sending the governor's office a Freedom of Information Act request for documents related to the expenditure of public funds on these ads.
According to the documents the governor's office disclosed to Mr. Moylan, the governor's office alone has obligated $162,240 in public funds since October 2021 on its ad campaigns at multiple media outlets. The disclosure goes only as far as ads run through May 2022. Invoices or payments for ads run since then, when the administration increased the frequency of its ad buys, are not included in the disclosure.
The disclosure also does not include ads purchased with public funds from other agencies.
Public funds also were used to purchase ads from a media company, where the governor's family holds a financial interest.