Gov. Ralph Torres's high-powered Washington attorney has invoked his client's immunity from testifying about the governor in the CNMI House corruption hearings against him.
Frances Dela Cruz, the governor's longtime executive assistant, was commanded by subpoena to appear before the legislative investigative tribunal Thursday, October 14, at 10:30 a.m. to answer questions related to her boss's activities as the governor. The tribunal – the House Judiciary and Governmental Operations Committee – has been entering evidence and inquiring of witnesses about the governor's spending, travel, and use of local and federal resources for private matters.
The testimony thus far provided, including that of Lt. Gov. Arnold Palacios, has been damning.
Ross Garber, the governor's Washington lawyer whom taxpayers are paying for Torres's defense, Monday wrote to JGO Committee chairwoman Celina Roberto Babauta invoking executive privilege and immunity from testifying.
Dear Chairwoman Babauta:

I, along with Gil Birnbrich, Counsel to the office of the Governor of the CNMI, represent the office of the Governor in connection with the investigation of the Governor and his administration currently being conducted by the House standing committee on Judiciary and Governmental operations attorney Viola Alepuyo represents Ms. Frances M. Dela Cruz in her professional capacity as Executive assistant to the Governor.

We are in receipt of a subpoena issued to Ms. Dela Cruz. In light of Ms. DelaCruz's testimonial immunity and for other reasons explained below, we respectfully object to the subpoena. Nevertheless and without waiving any applicable privileges, immunities, or objections, we invite you to contact us so that we may discuss whether we might reach an acceptable accommodation.

With respect to the testimonial immunity of certain executive branch officials, the CNMI Constitution mirrors the separation and balance of powers embodied in the constitution of the United States. Just as the president is the head of the executive branch of the CNMI. The U.S. Department of Justice, under both Republican and Democratic Presidents, has long explained that pursuant to the Constitution's separation and balance of powers principles, senior aides to the President have complete immunity from Congressional subpoenas. The CNMI Constitution reflects the same separation of powers principles, thereby affording immunity to senior advisors to the Governor from legislative subpoenas. Inasmuch as Ms. Dela Cruz is clearly a senior advisor to the Governor, she is afforded testimonial immunity. We therefore object to the subpoena on that basis.

Notwithstanding Ms. Dela Cruz's immunity and with out any waiver it seems possible that we may reach an accommodation that will be acceptable to both the Executive Branch and the Committee as an arm of the Legislative Branch. I invite you to contact me to discuss this. 

Sincerely 

Ross Garber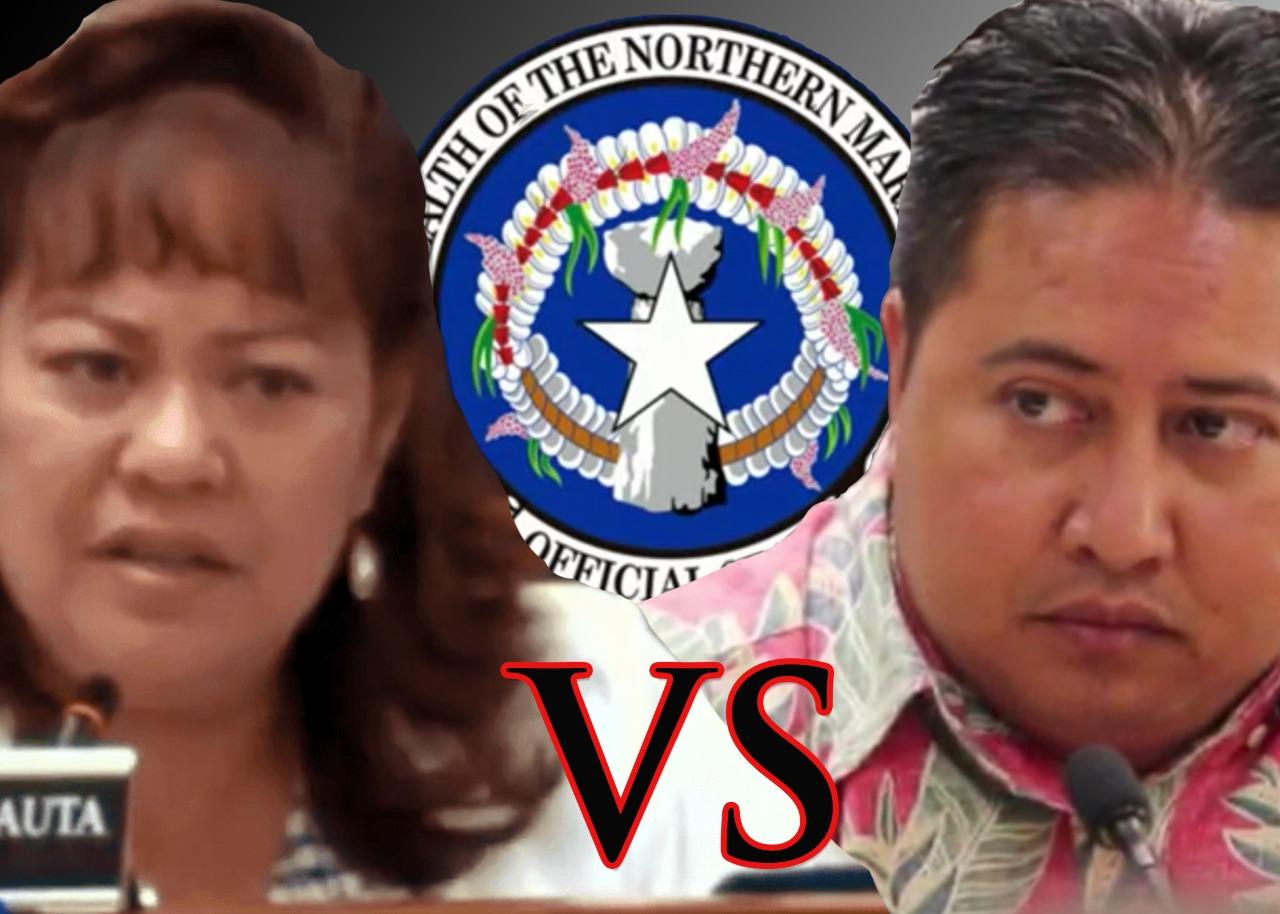 Ms. Babauta is not pleased. Tuesday evening she issued a news release, in which she defies Garber and Alepuyo's stance, and threatens to hold Ms. Dela Cruz in contempt of the Legislature if she does not testify Thursday.
Ms. Babauta's statement follows:
As part of its ongoing investigation into the public expenditures of Governor Torres, the JGO Committee timely issued a subpoena to Ms. Frances Dela Cruz, the Executive Assistant to the Governor, to testify. The Investigatory Committee gave six days' notice, more than the normal five days, for the testimony scheduled for October 14, 2021.

In order to be as accommodating and reasonable as possible, the Investigatory Committee agreed to move the testimony to October 13 to fit the schedule of Ms. Dela Cruz's counsel, Ms. Viola Alepuyo, who advised that she would be unavailable most of this week and next week.  But the pattern of delay and procedural roadblocks at every turn has continued from the executive branch.

On October 12, 2021, the outside counsel for the Office of the Governor, impeachment law specialist Ross Garber of The Garber Group, LLC, wrote to the Committee. Mr. Garber, who does not represent Ms. Dela Cruz, asserted that she "is clearly a senior advisor to the Govenor," and that she is entitled to testimonial immunity. As authority for this proposition, he cites numerous U.S. federal executive branch memoranda, including from then-Associate Attorney General Rudy Giuliani.  

He cites no case law, whether federal, CNMI or otherwise; in fact, numerous jurisdictions, including the federal courts, have explicitly held that executive branch aides do not possess an absolute testimonial immunity. Garber asserts, without citation to authority, that the separation of powers doctrine in the NMI Constitution mirrors the federal constitution, and must therefore incorporate a complete testimonial immunity as in federal law. 

No such absolute testimonial immunity for executive branch aides in fact exists in federal law. In Committee on Judiciary v. Miers, cited in Garber's memos, the District Court for the District of Columbia noted that "[t]he Executive's current claim of absolute immunity from compelled congressional process for senior presidential aides is without any support in the case law." 558 F. Supp. 2d 53, 56 (D.D.C. 2008). Like governors, "Presidents are not kings." Comm. on Judiciary v. McGahn, 415 F. Supp. 3d 148, 213 (D.D.C. 2019).

State law is even less favorable to Garber's assertion of a sweeping testimonial immunity. In Office of Governor v. Select Committee of Inquiry, in which Garber himself represented then-Connecticut Governor John Rowland, the Supreme Court of Connecticut held that the governor was not afforded an absolute testimonial privilege, much less his aides. 271 Conn. 540 (Conn. 2004). 

The JGO Committee notes that, the Legislature's "ability to obtain evidence from the Governor . . . is in furtherance of the critical constitutional check . . . on executive authority necessary to preserve the constitution's careful balance of powers, not in derogation of it." Id. at 579. 

This investigatory committee has made every effort to be reasonable and accommodating. We are willing to meet with counsel for Ms. Dela Cruz and with counsel for the Office of the Governor to discuss any privileges or immunities she may be afforded by CNMI law. But we will not be distracted from doing the people's business by delay tactics or obstruction. Ms. Dela Cruz remains subject to subpoena, for October 14, 2021 at 10:30 am which the House is prepared to enforce through legal remedies to include but not be limited to, contempt proceedings.
This is a developing story.