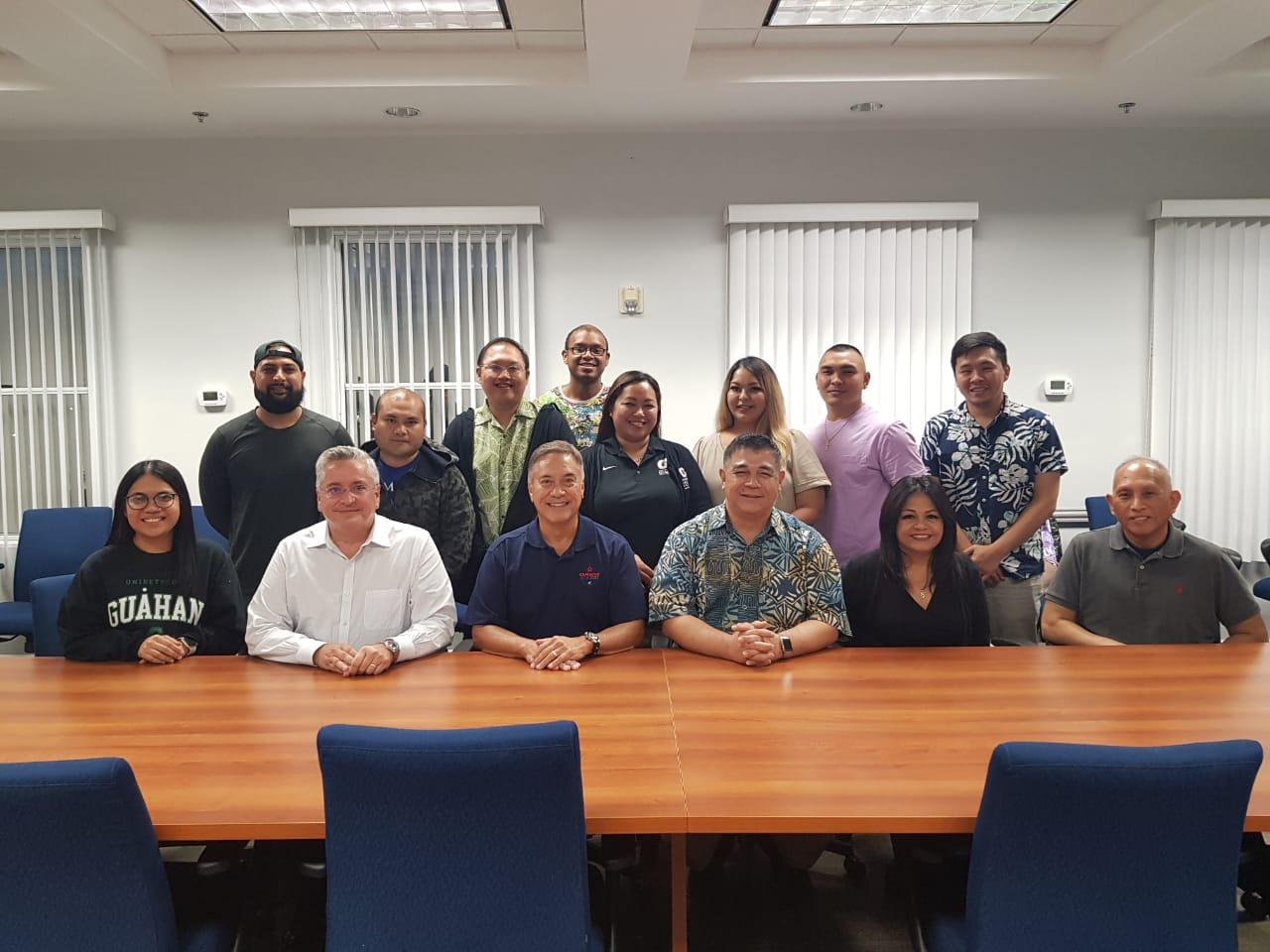 A 28-year-old tradition and mainstay in Guam gubernatorial elections is ending this year after Gov. Lou Leon Guerrero canceled her participation in the University of Guam's Great Debate.
The announcement was made tonight by UOG officials that due to the governor's cancellation, the debate would not move forward, even though her opponent, former Gov. Felix Camacho, had committed and shown up for the pre-debate meeting held with the students of UOG's Public Administration and Legal Studies organization.
Students coordinate these debates every four years. The debates are held at the UOG Calvo Field House, drawing thousands of supporters in person, and tens of thousands more viewers and listeners on radio, television, and online. The Great Debate always has been the final debate between the island's two gubernatorial rivals, and typically has affected the outcome of the General Election.
The students, who were coordinating the debate, are disappointed with the decision, and wanted to move forward with the event even if it meant only Mr. Camacho would participate. Their advisor, Dr. Ron McNinch, Tuesday wrote a strongly-worded email to his students, assuring them he will fight to keep the Great Debate going. "The voters of Guam deserve to have issues debated and argued," he wrote. "Whoever does not show up will not win this election. It is just that simple. This is political calculus everyone can understand."
Understood, they did. Within 48 hours, Ms. Leon Guerrero's supporters among the university's administration made the decision to cancel the debate.
Last month, the governor canceled all her debate appearances after Mr. Camacho bowed out of three of the seven planned debates, including a Chamorro language debate, and debates sponsored by some media companies and the Guam Women's Chamber of Commerce. Mr. Camacho has showed up to the other debates, which were turned into forums, instead; and Ms. Leon Guerrero has not.
"Everyone matters," a news release from the Leon Guerrero-Tenorio campaign stated. "And a governor of GUam should not fear the same people they intend to lead. If our opponent insists on deciding who counts and who doesn't we will not enable that discriminatory behavior. We will gladly meet and speak with each organization that invited us, but we will also stand up to bullies."
"For 28 years, the Great Debate had been the signature event of the Guam election cycle," a Camacho-Ada news release issued tonight stated. "Our candidates and the campaign are disappointed for the UOG Masters of Public Administration cohort. Their months-long work to prepare every aspect of the Great Debate in the 2022 General Election cycle was completely erased by the pettiness of Lou and Josh and their campaign committee. Our history books are tarnished by this lack of consideration for the UOG community and the greater Guam community as a whole."