Governor Arnold Palacios was recently made aware of an $8 million sole source contract former Gov. Ralph Torres entered into with Marianas Southern Airways. The CNMI Department of Finance had terminated that contract, citing the unavailability of funds.
The Commonwealth government faces a more-than $300 million General Fund deficit, and an $80 million over-obligation of federal pandemic funds.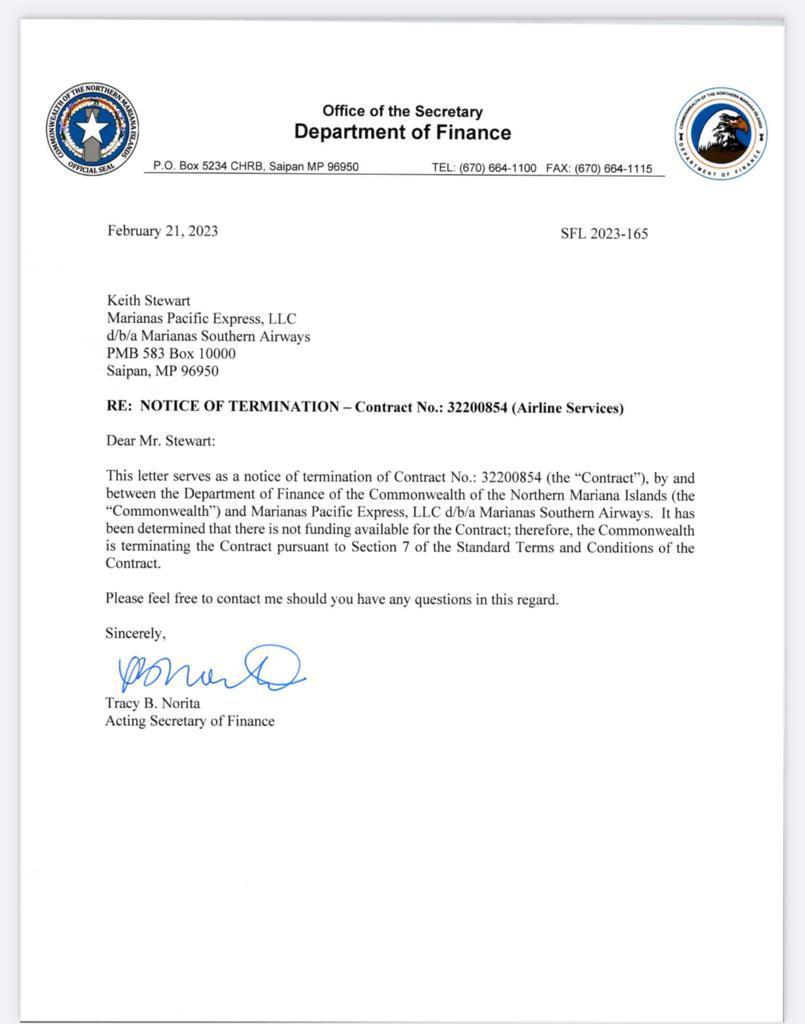 The contract and its termination is the subject of the Senate Public Utilities and Transportation Committee's meeting today, chaired by Sen. Paul Manglona.
MSA reportedly has threatened to suspend air services as a result of the termination, though its CEO, Bill Giles is unwilling to confirm such threat.
Asked if there was truth to the threat, Mr. Giles said, "We are working on several airline projects. We are working on a couple different things. We have no comment on what you mentioned."