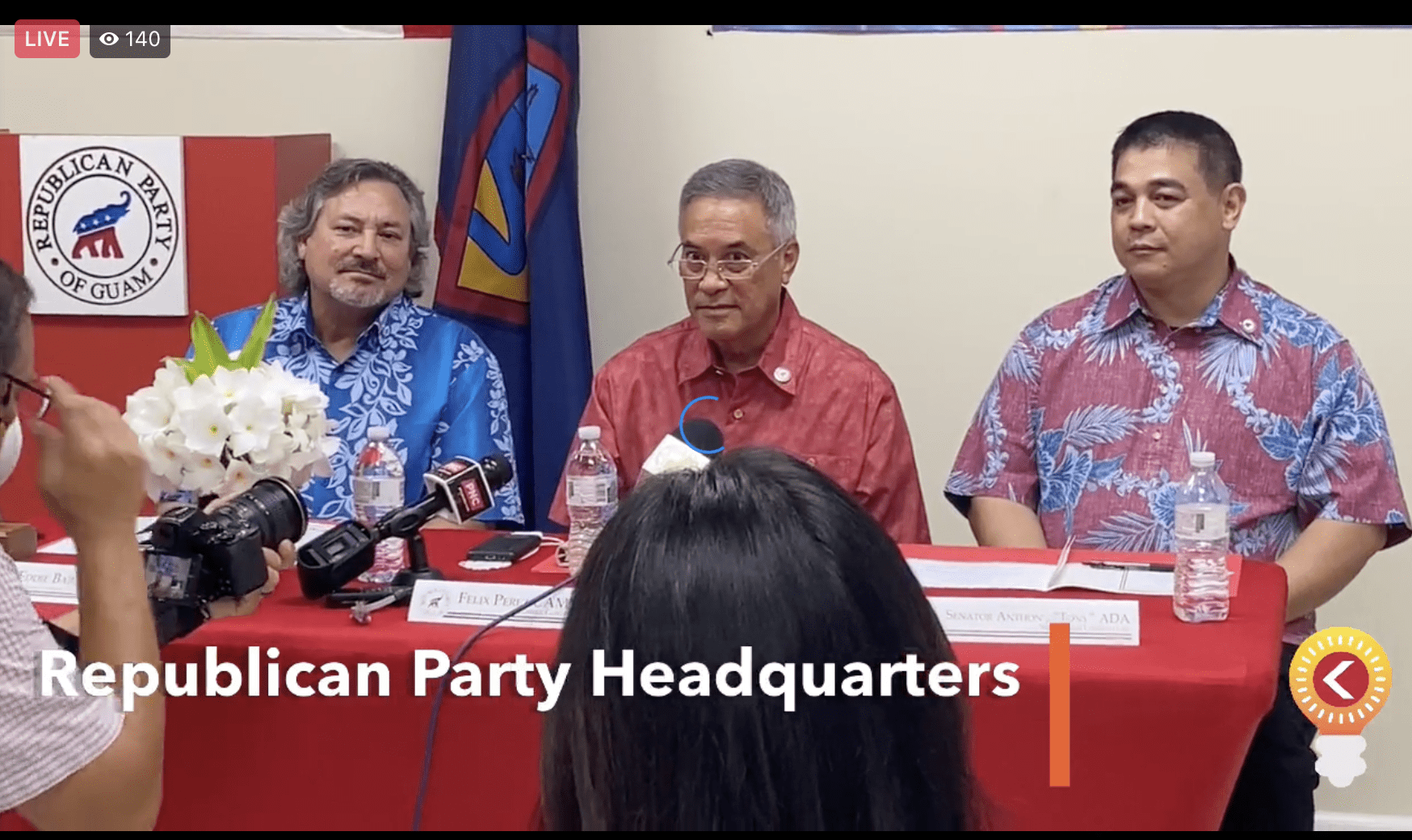 Former Gov. Felix P. Camacho and Sen. Vicente "Tony" Ada announced today they are running for governor and lieutenant governor, respectively. The announcement occurred at the Republican Party of Guam headquarters at the Orlean Pacific Plaza in Tamuning, with former Gov. Eddie Baza Calvo sitting right next to Mr. Camacho. Mr. Calvo himself introduced the duo.
"What I saw in him was passion," Mr. Calvo said about his gubernatorial predecessor. "And even more than that, I saw compassion for the people of Guam. And that is sorely needed today. "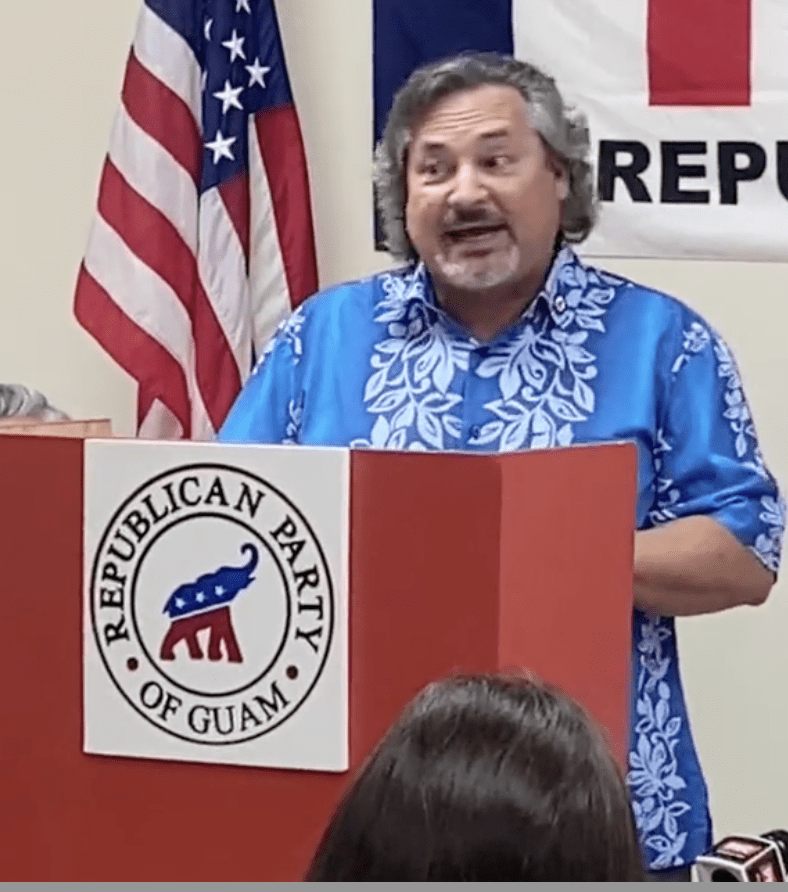 "Through the years people have asked 'Felix, will you consider running again?' Mr. Camacho said in his introductory speech. "There comes a time and a season for such a time as this that you've got to make a call and decision. I'm leaving the safety and joy of retirement for such a time as this, I believe to help restore, help, and revive our people for their welfare and best interest. I cannot stand on the sidelines and watch as the people suffer, businesses shut down and employees laid off. I see the freedoms being touched by big government. I see this as a new season of freedom and prosperity. Fear has been used by government to control our lives. It has been used to have us all cooperate with these mandates."
Mr. Camacho was largely critical of Gov. Lou Leon Guerrero, saying her pandemic policies have led Guam down the wrong path.
"This has resulted in a lot of social ills on our island," Mr. Camacho said.
Camacho spoke of the homeless, whom he and a group of others feed on Wednesdays. "The hopelessness and despair, the lack of hope, has really touched me so much," Mr. Camacho said.
"I ask that you entrust me once again in such a time as this," he said. "That in this season of hope and restoration, that freedom will be restored."
The marriage of the GOP factions
Political spectators see the republican duo as a marriage between two decades-long rival factions of the Republican Party of Guam. Mr. Camacho's father, the late Dr. Carlos G. Camacho, was Guam's first elected governor and a republican, who lost reelection in 1974, when then-Sen. Paul Calvo ran against him in the primary election. Mr. Calvo mounted a write-in campaign, when he lost the primary to Camacho, the latter losing to then-Sen. Ricardo Bordallo in the general election.
Wounds from that split continued through Felix Camacho's eight-year administration from January 2003 through January 2011. Camacho entered office literally by candlelight, as the island was one month into a long road to recovery from the devastation of Supertyphoon Pongsona. Paul Calvo's son, then-Sen. Eddie Baza Calvo controlled the legislature through the majority of Camacho's administration. While they belonged to the same party, Eddie Calvo often blocked Camacho's initiatives. Calvo was the budget chairman at the time. His committee enacted many of the onerous reporting requirements and administrative provisions that carry on into the annual budget today. Those provisions were created to restrict Camacho's ability to navigate the tenuous fiscal climate.
By the time Camacho left office in 2011, the budget deficit he inherited in 2003 had grown substantially. Most of it was debt owed to taxpayers in the form of tax refunds – an average of three years of refunds owed to each taxpayer. Calvo succeeded Camacho, and for a brief time had forged a political alliance with him.
Calvo hired the former first lady, Joann Garcia Camacho, as his general manager for the Guam Visitors Bureau. He also hired Camacho's sister, Mary Camacho Torres, to be the head of the airport, then to lead the seaport.
Then, fireworks…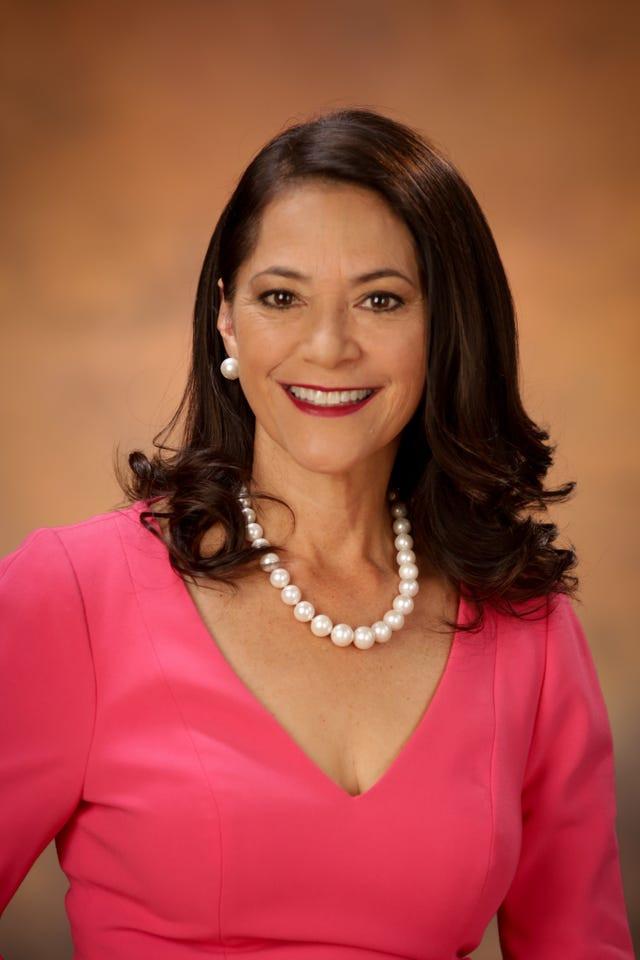 In December 2012, Ms. Torres refused Mr. Calvo's order to fire his nemesis, seaport marketing manager Bernadette Sterne following a political witch hunt. The governor had Torres fired. At the board meeting, where she was relieved from duty, Felix Camacho held a snap news conference to defend his sister. His wife, Joann Camacho, joined the family and tendered her resignation.
In 2014, Torres ran for senator while Calvo ran for a second term as governor. Mr. Calvo, who controlled the Republican Party machinery at the time, had Torres ostracized. She was disinvited from events, and became the target of attacks by the party her own father had founded. She won, anyway, and has consistently polled at the top of the senatorial slate since.
The bitter wounds between the Calvos and the Camachos had festered, until perhaps today. Or do they still?
Did Tony Ada bring them together?
Mr. Ada is aligned politically with the Calvo faction. The businessman and son of the late Sen. Vicente "Ben" Ada was elected senator in 2010 and became leader of the republican minority in 2012. He was fiercely loyal to then-Gov. Calvo. He worked in the Eddie Calvo administration as the governor's legislative liaison in his second term. In 2018, Calvo's lieutenant governor, the vanquished Ray Tenorio, chose Ada as his running mate in their bid to succeed the Calvo Tenorio administration.
"The governor has answered the call to lead our people," Mr. Ada said. "He could have stayed in retirement and done nothing. He said 'Tony I don't want to be be five years down the road knowing I could have done something.' This is about stepping up for our people. Our people need leadership, and this is where leadership is at, with the Camacho-Ada team. Our people have been looking for leaders, and their leaders have not been around. With Felix Camacho as our governor, Guam will see better days, and the better days are here to come now."
Mr. Ada was popularly elected to the 36th Guam Legislature in 2020. He serves with Ms. Torres.
She was notably missing from today's announcement.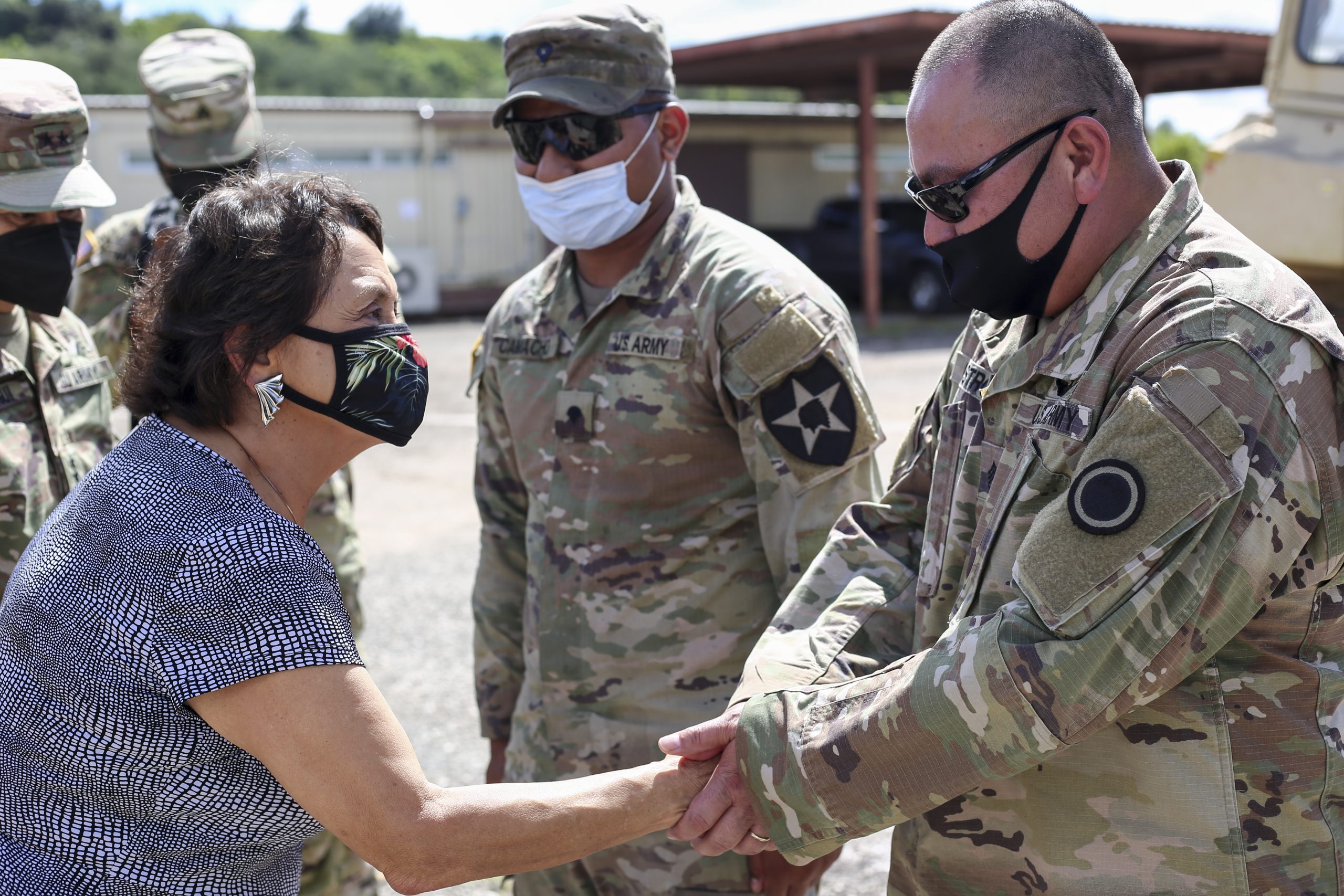 Ms. Torres has been friendly with her brother's now-opponent, democrat Gov. Lou Leon Guerrero. And it hasn't just been her. Camacho's wife, Joann, has been working for Leon Guerrero as deputy director of the Guam Economic Development Authority. Sources say Ms. Camacho will be retiring.
Several Camacho-era lieutenants also are part of the Leon Guerrero administration. Sources tell Kandit they will remain loyal to Ms. Leon Guerrero.
Unity, however, was an important theme at today's GOP announcement. Following Mr. Ada's speech, Sen. Frank Blas, Jr. spoke and announced he no longer will run for governor and is throwing his support behind Mr. Camacho.
A New Season
Mr. Camacho announced the campaign's motto will be "A New Season." He also has agreed to an interview with Kandit in the coming days.