Gov. Lou Leon Guerrero has not tried calling her democratic primary election challenger to ask for his support, and instead republican former Gov. Felix Camacho has already met with him.
Her campaign manager, Rory Respicio, said it is tradition for the losing primary election challenger to make the first phone call and concede, and that the governor simply is honoring Congressman Michael San Nicolas's public statements asking for time to reflect on the outcome of the election.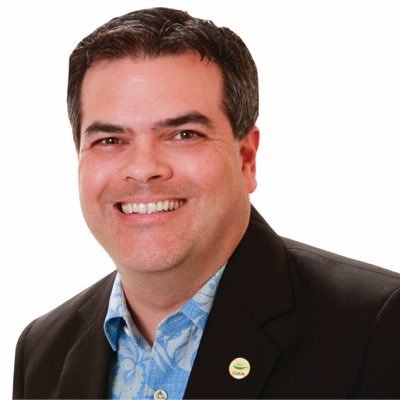 "Tradition, logic, and the spirit of election races dictate that a candidate who does not prevail in an election picks up the phone immediately and offers a concession to the candidate who prevailed in that election," Mr. Respicio replied to Kandit. "And the candidate who prevailed will offer encouraging words and a pledge to find a harmony of interest, to combine forces to build upon the journey going into the general election. It's a very delicate situation and since Delegate Michael San Nicolas has yet to call Governor Leon Guerrero to concede his race and offer his support to her for the general election, the collegial thing to do is to put that on pause and proceed to reach out to everyone asking for support for the general election. Both Governor Lou and Lt. Gov. Josh, as well as the entire Lou and Josh campaign organization have opened their arms to everyone to join the Lou and Josh campaign to keep our island moving forward. Delegate San Nicolas has publicly asked for time and prayer for him and his family to sort things out. And, Governor Lou is respecting his request."
Mr. San Nicolas has not endorsed the governor since the primary election, but was photographed two nights ago dining at Tamuning restaurant Taka with the republican candidates for governor and lieutenant governor.
"Governor Camacho, Senator Ada had dinner recently with Congressman Mike San Nicolas to discuss the results of the 2022 Guam Primary Election. It was a friendly get together between good friends and family," a statement from the Camacho Ada campaign reads.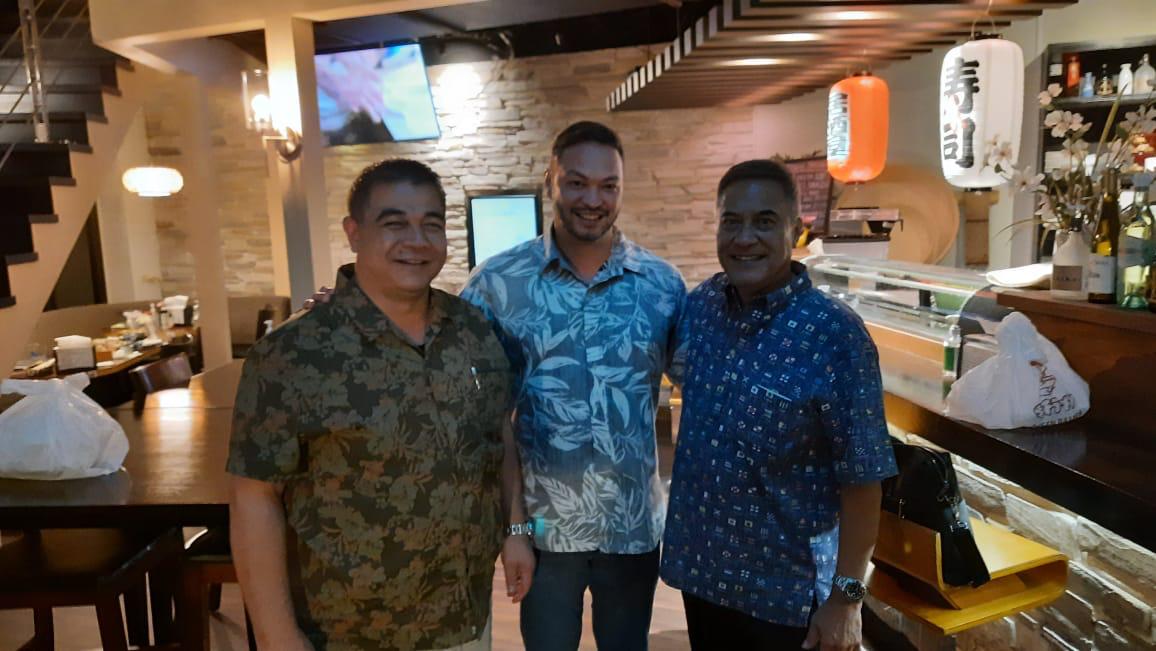 "The Congressman was very pleased for Felix and Tony reaching out and for committing to embrace the San Nicolas – Salas Matanane Platform," the statement continues. "Thank you, Congressman San Nicolas, for spending time with Felix and Tony! The Camacho Ada Team encourages more of his friends and supporters to engage the Campaign. The Guam electorate can be assured that there is a place for every Republican, Democrat and Independent voter with a Camacho Ada Campaign."
The republicans have been highly complimentary of Mr. San Nicolas, Ms. Matanane, and their campaign. On Monday, in an exclusive interview with Kandit, both Camacho and Ada talked solemnly about their push to unify the San Nicolas-Salas Matanane movement with the Camacho Ada campaign.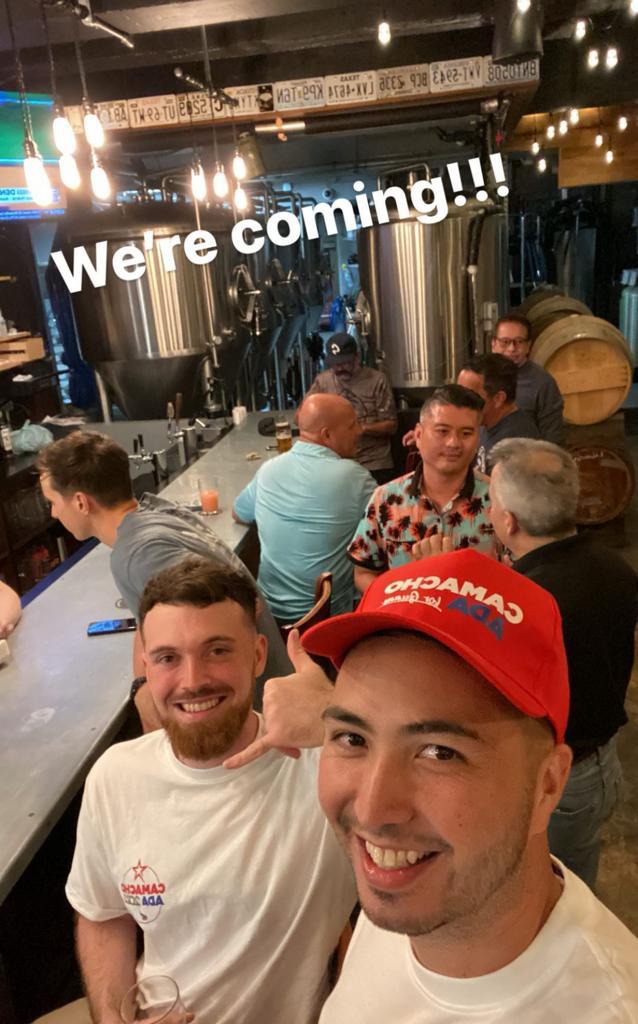 "From Sunday, it's been a constant stream of phone calls reaching out to people," a tired but upbeat Camacho said Monday, highlighting his personal conversation with Ms. Matanane, messages between him and Mr. San Nicolas, and conversations he had with the congressman's father. "I shared with Bri today," the former governor recalled in his Monday conversation with Ms. Matanane, "I said, 'Bri, I know the agony of defeat. In '98 I ran with Joe Ada against Carl Gutierrez and Madeleine Bordallo and lost. The seasons of life are like peaks and valleys. The sun rises,' I told her. There will always be tomorrow. Sometimes when one door closes, many other opportunities open up. They have tremendous talent and I said, 'You know, hold your head up high. You did a great thing and ran a great race. There's nothing to be ashamed about."
Mr. San Nicolas's brother, Rick San Nicolas, who is married to Mr. Camacho's youngest daughter, Maria, has been seen in numerous Camacho Ada campaign pictures with supporters of his brother donning Camacho Ada  shirts and hats since Sunday.
And it isn't just the thousands of San Nicolas-Salas Matanane supporters the Camacho Ada team is appealing to. Another picture posted by the Camacho Ada campaign shows the team embracing Teddy Nelson, the father of Sen. Telena Nelson, who lost her bid for Mr. San Nicolas's seat in the U.S. House of Representatives to former Speaker Judi Won Pat.
"Honored and grateful for the support of so many," the campaign captioned the picture with Mr. Nelson.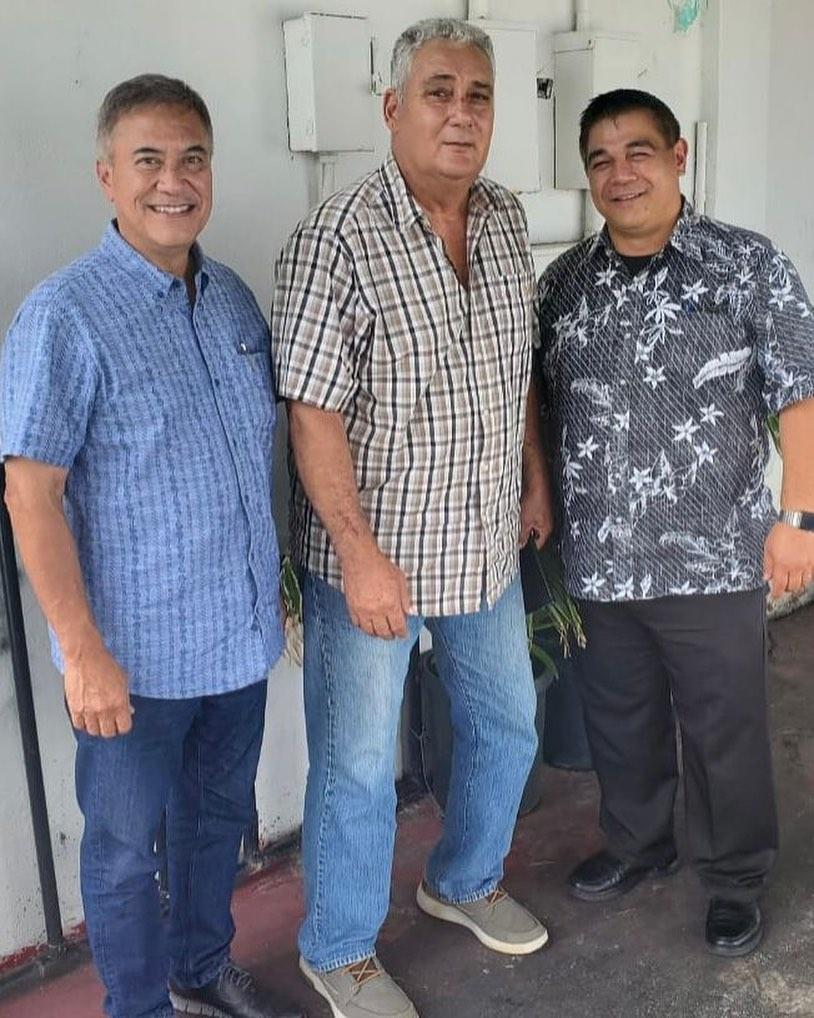 Ms. Nelson also has not issued any statement endorsing the Lou & Josh campaign.
Juan Carlos Benitez, the chairman of the Republican Party of Guam, on Wednesday during an in-studio interview with Kandit, said people want change, the republicans offer that change, and it is critical republicans embrace both San Nicolas and Nelson's supporters, who all voted for change.
"You saw something unprecedented in a primary election, where a sitting governor who spent a million dollars on her campaign had 40 percent of her own party vote against her,"  Mr. Benitez said. "People want change."
"People will see the character of Tony and I," the former governor said Monday in the Kandit interview, "and they'll see we bring hope, we bring vision, we bring experience."
Kandit has extended invitations both to the Democratic Party of Guam and to the governor and lieutenant governor to be interviewed. Neither the party nor the campaign have responded.