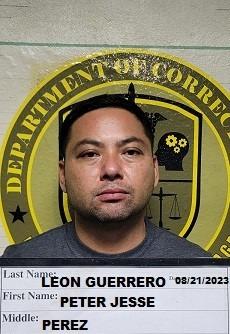 Guam Police Department officer Peter J. Leon Guerrero allegedly beat a man, who had done nothing to Leon Guerrero following family barbecues in Tumon July 30, 2023. This is according to charges filed against the cop in the Superior Court of Guam today.
According to the prosecutor's affidavit of probable cause to charge Mr. Leon Guerrero with aggravated assault, Frederico Santiago – the victim – and Peter Leon Guerrero's brother Jesse Leon Guerrero got into a "scuffle" while at the family events.
"After family members of the two men had separated and stopped the fight … Peter Leon Guerrero approached the victim from behind and suddenly struck Santiago in the face with his right hand," according to the affidavit.
Mr. Santiago fell to the ground unconscious. He suffered lacerations to his face, a possible broken nose, and other injuries. According to a GPD news release yesterday regarding the arrest of the two Leon Guerreros and Santiago, when police arrived at the scene, they found only one of the men there after the other two fled the scene. The lone man – Mr. Santiago – had to be taken to the hospital for his injuries.
Mr. Leon Guerrero was not charged with fleeing the scene of a crime, which is itself a crime.
And while police officers arrested Mr. Santiago, alleging he committed crimes on July 30, he is named as the victim in this case by the Office of the Attorney General, and no charges have been filed against either Santiago or Jesse Leon Guerrero.
Police spokeswoman Berlyn Savella said the reason GPD did not arrest Peter Leon Guerrero until August 21 – three weeks after the crime – was because it took time for detectives to locate numerous witnesses and to gather evidence.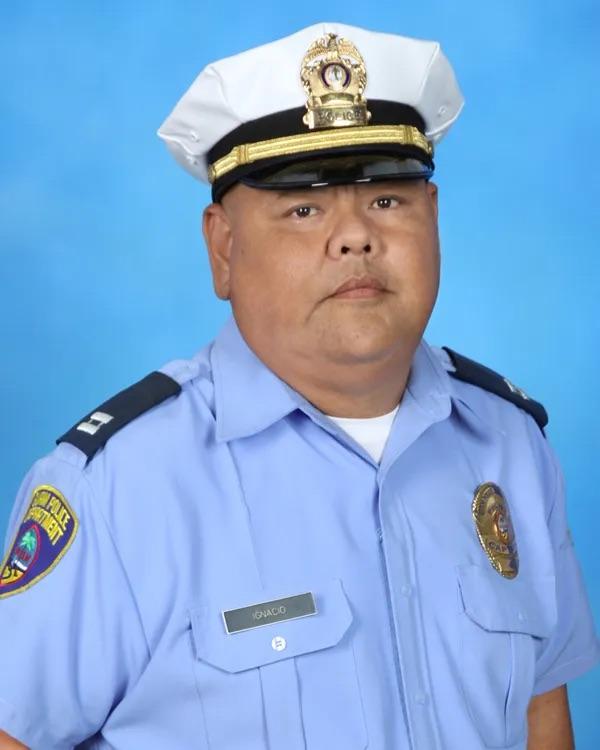 The GPD news release states police chief Stephen Ignacio has ordered an internal affairs investigation. Despite the high numbers of complaints of police misconduct against several officers, no IA reports have been published during the Leon Guerrero administration indicating any officers ever were dismissed over the several allegations of abuse of power.
Ms. Savella has yet to confirm whether Mr. Ignacio has issued Peter Leon Guerrero any notice of proposed adverse action to terminate his employment from the government in light of the charges.