After visiting and confirming the rapid restoration of services to Rota, CNMI Gov. Arnold Palacios has turned his attention to helping the people of Guam.
"We're going to plan a drive for Guam and Rota, Saipan and Tinian," Mr. Palacios told Kandit, saying his office will lead the drive. "We'll spearhead it and try to get our people to come out and help, whether personal or business community, NGOs, and the business community."
"Please extend to the people of Guam our prayers," the governor said. "We continue to keep them in our prayers and we know that they're going to recover, and they're a lot more resilient than they give themselves credit. We're praying for you guys continuously."
"You guys came through for us," the governor said, referring to Guam's assistance to the CNMI during the Guam Calvo administration in the aftermath of typhoons Soudelor and Yutu.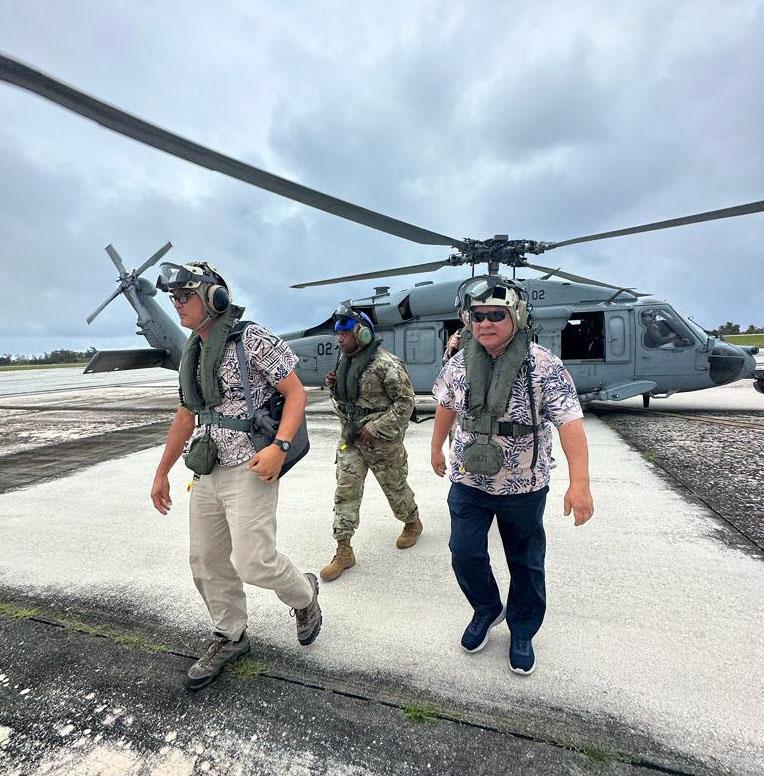 "Guam Power Authority and our Commonwealth Utilities Corporation are working together to possibly send down a crew or two to help Guam," the governor said in an interview with Kandit Monday. In fact, today, GPA is reporting that 12 linemen from the CNMI's CUC will be arriving within days to help with power restoration on Guam.
"GPA thanks the CNMI and CUC for their assistance in our time of need!" stated a news release from GPA.
"There are also several departments offering assistance in any way they can," the governor said of his cabinet agencies linking up with their counterparts in the government of Guam. That help includes debris clean up, clean up crews, and other types of assistance from the CNMI.
Mr. Palacios said the mayor of Rota, Aubrey Hocog, informed him that once response activities are complete in her island, her local government will be turning their attention to assisting Guam as well.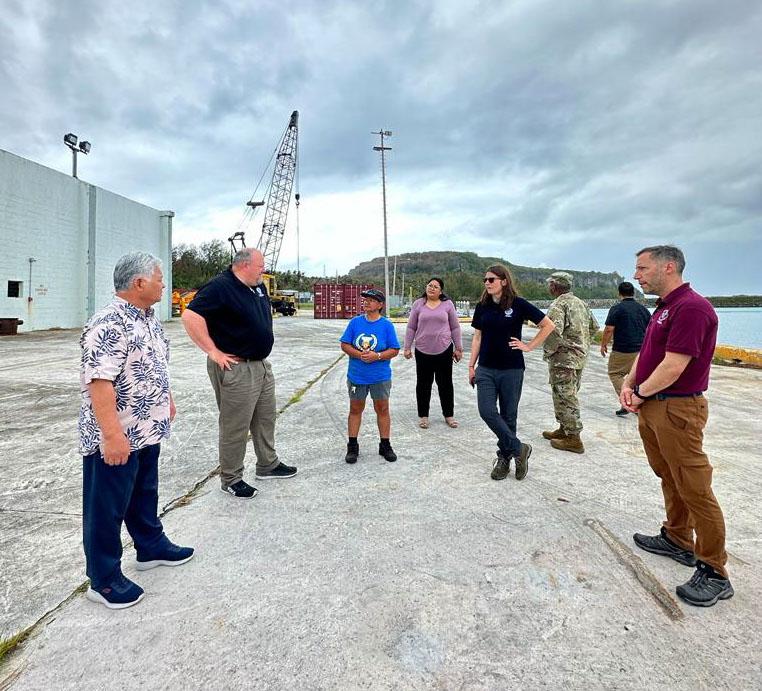 "There are quite a few from Rota who have moved to Guam and are living on Guam … we need to also reach out to them and everybody on Guam," the governor said.
"We know what it is to go through a catastrophic event," Mr. Palacios said. The people of the CNMI still are recovering from the devastation caused by typhoons Soudelor (2015) and Yutu (2018). Rota was badly hit by Typhoon Mangkhut in 2018.
"We're aware of the challenges and sometimes the frustration that seeps into the people's psyche that comes from the situation," Mr. Palacios said.